During the 11-year tenure of Ayub Khan, the second president of Pakistan, economic growth averaged 5.82% from 1958 to 1969. Manufacturing growth in Pakistan during that time was 8.51%, a historical record. The country established its first automobile and cement industries, and the government invested heavily in physical infrastructure construction (notably Tarbela Dam and Mangla Dam), in addition to launching Pakistan's space programme. Along with significant investment in manufacturing, Ayub's policies focused on boosting Pakistan's agricultural sector. Eminent economist Professor Shahida Wizarat, Dean CESD, Institute of Business Management (IOBM), Pakistan, referred to this period as Pakistan's "golden age", in an interview with Fortune Times.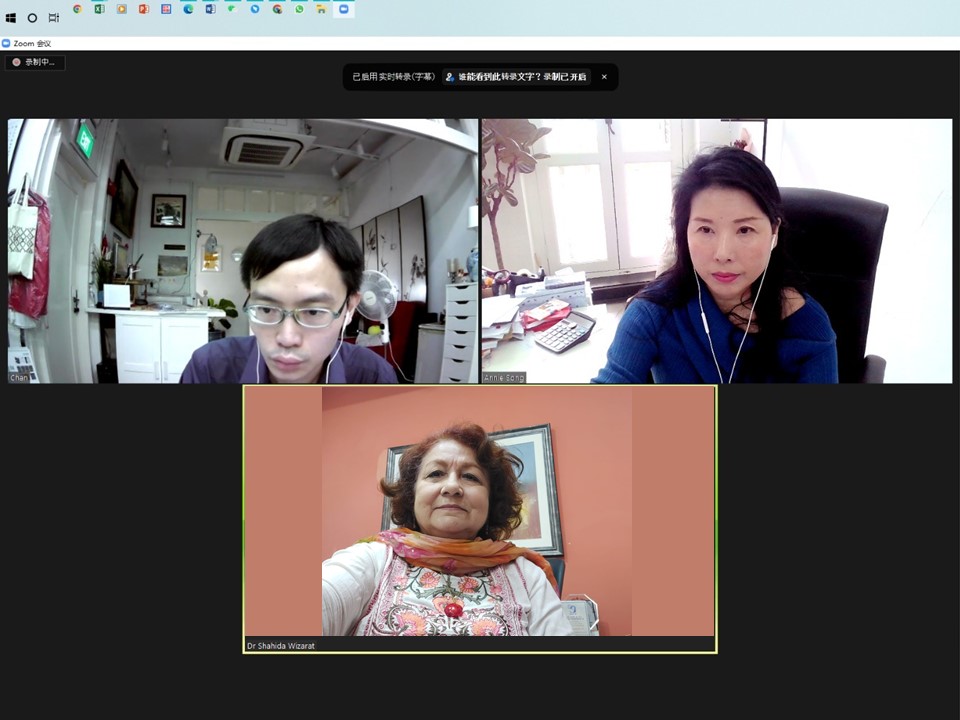 Even when Pakistan shifted from nationalism towards privatisation from the 1970s to 1980s, Prof. Shahida believes that the country was still considered 'prosperous', with growth rates around 6.4% in the 1980s.
Pakistan's economy started to take a serious downturn in the 1990s, suffering from poor governance and low growth as it alternated between the Pakistan Peoples Party under Benazir Bhutto and the Pakistan Muslim League led by Nawaz Sharif. Growth rate plunged to 4% and Pakistan faced persistent fiscal and external deficits, triggering a debt crisis. Poverty almost doubled from 18 to 34%, causing the Human Development Index of the United Nations Development Programme to rank Pakistan in one of its lowest development categories during that time period.
Prof. Shahida attributes Pakistan's debt crisis and economic downfall to excessive borrowing from the International Monetary Fund (IMF), which she refers to as the "IMF model". This reliance on borrowing has continued till today. Critics have labelled the country's state bank as the "State Bank of the IMF". According to 2022 data, Pakistan is today the IMF's fourth-largest debtor, with outstanding debt to the IMF being much higher than US$6 billion.
In an August 29 statement, the IMF recently lent the country US$1.1 billion to preempt default due to spillovers from the Ukraine war and domestic challenges including devastating floods. Based on the report by State Bank of Pakistan, the external debt in Pakistan increased to US$130,192 Million in the second quarter of 2022 from US$128,920 Million in the first quarter of 2022.
Apart from managing its debt crisis, against the backdrop of rising US-China tensions, it cannot be timely enough to revisit how Pakistan should best conduct its foreign relations with both powers.
Prof. Shahida stresses that Pakistan should take a pragmatic approach, considering that it has historically gotten the short end of the stick in its foreign relations with Western powers such as the United States and the United Kingdom. She believes Pakistan has reaped little benefit from foreign investment due to the Government's weak bargaining power, and has bent to the economic and strategic interests of others. For example, from 1948 to 2013, the United States had provided a total of US$30 billion in aid to Pakistan. Pakistan was obligated to spend these monetary funds by purchasing American goods, food, and other services. Like a swinging hammock, Pakistan was often tossed about whenever their strategic interests differed. As example, the US suspended aid to Pakistan in 1985 when it developed nuclear weapons to defend itself against India, which was waived in 1994 with Pakistan's participation with the US in the wars in Somalia and Bosnia, only to be reimposed along with sanctions as it embarked on a nuclear arms race with India in 1998, only to be lifted once again with the US engagement in Afghanistan in 2001.
Prof. Shahida laments that Pakistan's natural resources have been wantonly depleted from foreign investment with unsustainable management practices. In a 2019 World Bank article, Pakistan is said to lose nearly 27,000 hectares of natural forest area every year. With about three-quarters of the population using Pakistan's forest resources daily, the impact on livelihoods is severe.
In contrast, Prof. Shahida believes that Pakistan has benefited much more from its foreign relations with China. Pakistan was one of the first countries to welcome the Belt and Road Initiative in 2013, and total commitments to projects amount to more than US$70 billion. In a 2020 Bloomberg report, Pakistan's decade-old problem of electricity shortage was said to have been ended by the construction of power plants, such as hydro-power generation in Kashmir. Prof. Shahida says there is much to look forward to the ongoing Phase-II of the China-Pakistan Economic Corridor, which would focus on industrialisation and development of Special Economic Zones, agriculture modernisation, science and technology cooperation, promotion of infocomm technology-enabled environments and establishment of high-technology zones, and socio-economic development. Importantly, the Corridor involves the relocation of China's supply chains, such as from north-western province Xinjiang to global supply chain networks via Gwadar port in Pakistan. If there were anything, she is looking forward to a quicker pace of development in Phase-II.
But before Pakistan can truly benefit from foreign investments, Prof. Shahida has proposed a number of necessary steps which the country has to take first.
One, the Government has to declare an economic emergency and negotiate with its creditors, lest it eventually defaults on its debt as in the case of Sri Lanka. Prof. Shahida believes that Pakistan has a strong case for debt forgiveness given the huge impact of climate change on the country. In September, UN chief António Guterres stressed that Pakistan and other developing countries are "paying a horrific price for the intransigence of big emitters that continue to bet on fossil fuels, in the face of science, common sense and basic human decency."
Second, while the Pakistani government has been focussing on currency devaluation to increase exports, Prof. Shahida's proposal is to raise demand for its exports. This involves moving away from low-value exports of natural resources, to high-value exports of manufactured goods.
Third, she opines that Pakistan has historically not been conducting itself like a sovereign state, and calls for the country's leadership to be appointed within the country, and not be influenced by foreign players. Indeed, for example, conspiracy theories about the US interfering with leadership appointments run rife in media reports. Prof. Shahida also believes that opposition parties within the Pakistani parliament do not serve as an effective check and balance, as their economic policies are not very different from the ruling government.
On a family visit to Singapore, Prof. Shahida also shared with Fortune Times about the role of smaller countries among major powers in an evolving geopolitical climate. She reminisced how Pakistan played a critical role in diffusing tensions by facilitating US Secretary of State Henry Kissinger's secret trip to China in 1971. In more recent history, she had praises for Singapore's important role in the ASEAN Power Grid (APG), an initiative to construct a regional power interconnection, first on crossborder bilateral terms, then gradually expanding sub-regionally leading to a fully integrated Southeast Asia power grid system.
Further on the 2022 Pakistan floods, Prof. Shahida also spoke about how global attention has been brought back to the role of non-governmental organisations (NGOs) in Pakistan. For a long time NGOs and the Government have questioned each other's agenda, to the extent that bans on many international NGOs have not been lifted, and necessary disaster relief sacrificed. However, Prof. Shahida stresses that more effort should be made to mobilise and engage honest NGOs such as Rotary clubs which she is a member, and contributed much to the early part of her career. In fact, she did her Masters from Vanderbilt University in the US on a Graduate Fellowship by the Rotary Foundation of Rotary International.
Concluding the interview, Prof. Shahida shared that her latest book would be published soon, and would focus on an alternative to the "IMF model" and "out-of-the-box solutions", which can be applied not just to Pakistan today, but also countries in Africa and the Caribbean facing similar issues.