(Singapore, 9 December 2022) Through 3 months' nomination and selection, Fortune Times, a Chinese business magazine in Singapore, held the award ceremony for the 8th Annual Fortune Times Awards on 9 December 2022 at St Regis Singapore. Hunan Deartree Circular Furniture Co., Ltd has been awarded the "ASIA'S MOST PROMISING UNICORN COMPANY" at the 2022 Fortune Times Awards Ceremony.
As the world enters post COVID-19 era, technological innovation has become the driving force for economic recovery and sustainable development. Hunan Deartree Circular Furniture is committed to providing office furniture with full life cycle services, and creating an ecological furniture service closed-loop, which made it awarded the "ASIA'S MOST PROMISING UNICORN COMPANY" by the Fortune Times Award 2022.
Hunan Deartree Circular Furniture is the largest circular office furniture company in China. Currently, it has established 11 branches in Beijing, Shanghai, Guangzhou, Shenzhen, Tianjin, Wuhan, Chengdu, Hangzhou, and Chongqing, with a total of 81,000 square meters of storage and exhibition halls area. It has established a nationwide framework cooperation with Fortune 500 companies in China and leading domestic internet technology and financial companies.
According to 2021 statistics, Hunan Deartree recycled 427,302 pieces of office furniture and reduced carbon emissions by 17,092 tons. Since established in 2009, there are about 3 million pieces of office furniture have been recycled, and 120,000 tons of carbon emission have cumulatively reduced. It perfectly illustrates its philosophy of lower costs for customer, saving resources for society and reduce emissions for environment.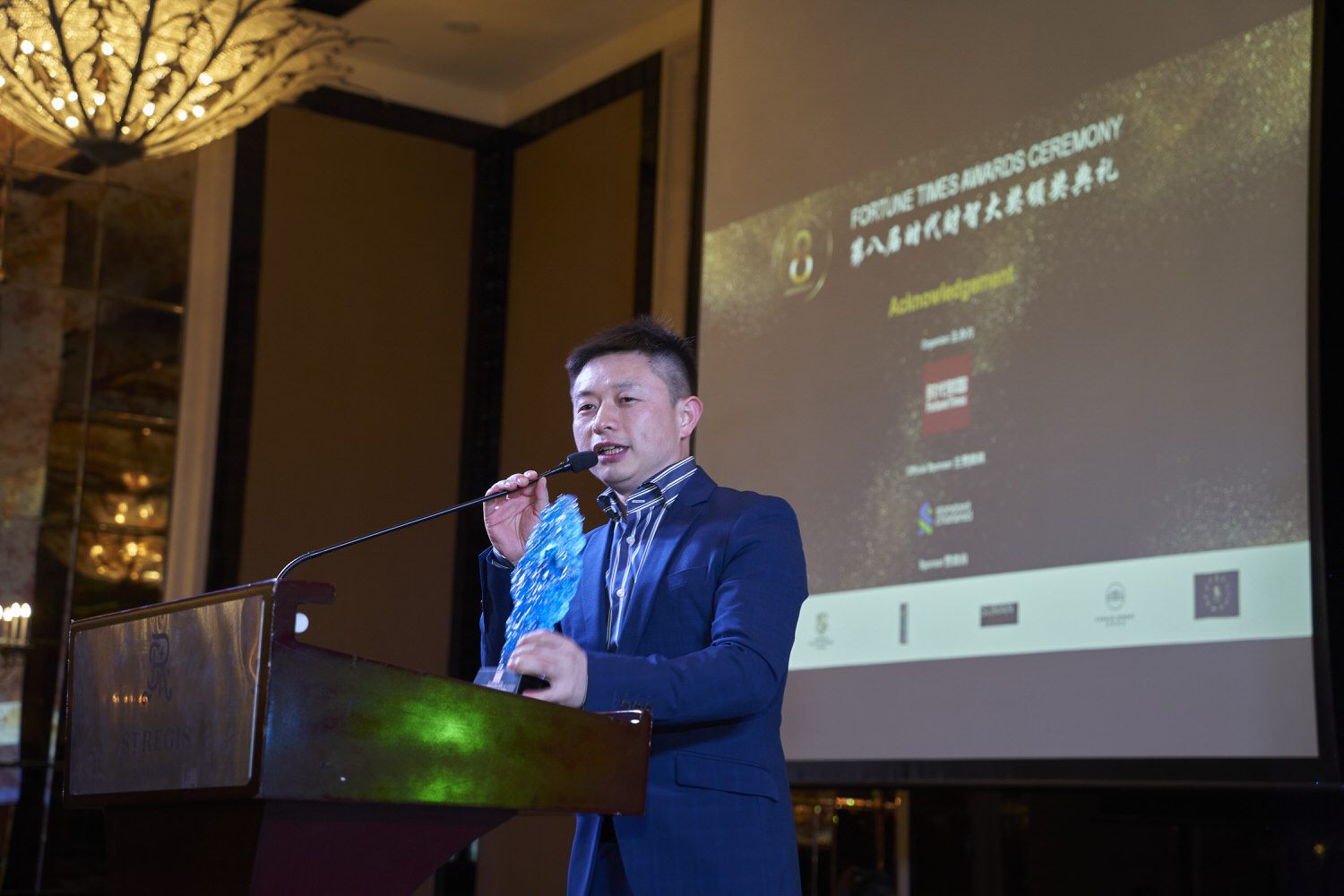 Mr. Sean Wu, founder of Hunan Deartree said in his acceptance speech:" Over the years, we have been firmly fulfilling our corporate mission – reducing costs for the customers, saving resources for the society, and reducing emissions for the environment. From recycling, sales, leasing, disassembly and transportation, cleaning and transformation, warehousing, asset management to public welfare, we are committed to create an ecological and environmental friendly business in furniture service industry."
This year, four awards were presented on the Fortune Times Awards 2022, including the "ASIA'S MOST PROMISING UNICORN COMPANY" award, which will be given to the company having significant backing and /or customer revenues over US$50 million annually. The company is incorporated in Asia, and must be founded within the last 36 months. With proper management and continued growth, the company will be able to go public or be acquired at a US$1B or higher valuation within 36 months.