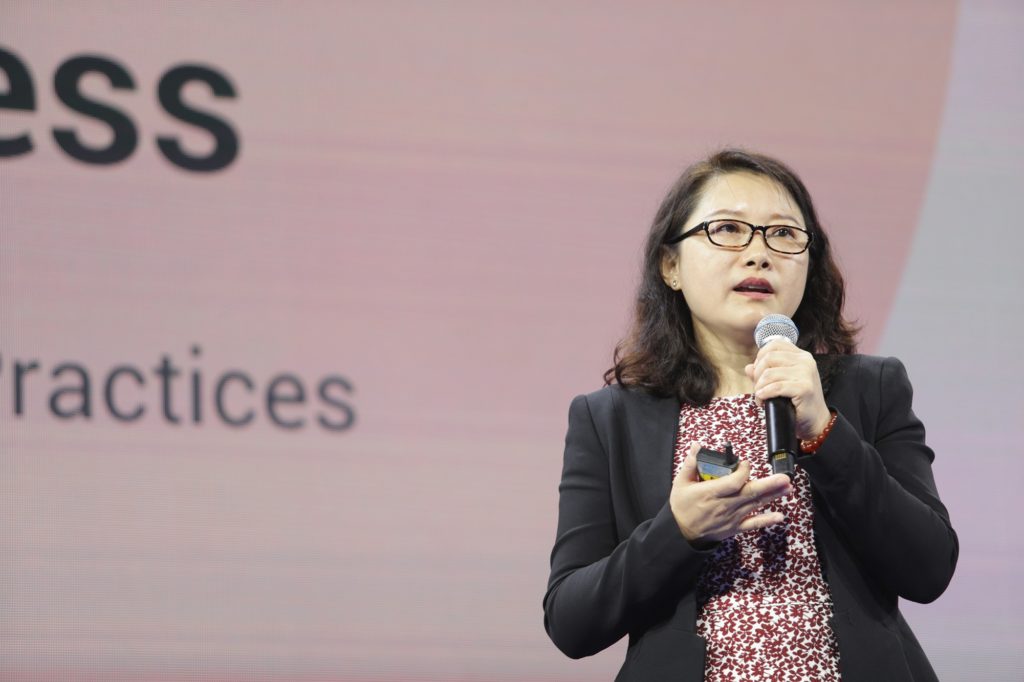 SINGAPORE (May 30th): The president of Alibaba Cloud Intelligence International told Fortune Times today in Singapore that she has never heard of Alibaba Group's plan to seek a second listing in Hong Kong.
Her remarks came on the heel of a recent Bloomberg report that Alibaba Group Holding is considering to raise US$20 billion (S$27.5 billion) via a second listing in Hong Kong Exchange amid worries about the intensifying US-China trade tensions. That report was based on anonymous sources.
"No discussion has been carried out over this matter in the group level," Selina Yuan, President of Alibaba Cloud Intelligence International, told Fortune Times during the Alibaba Cloud APAC Summit that which announced its new China initiative.
She also said that Alibaba Cloud has no plan to use spin–off to raise cash for expansion. If there is a possibility of that, it should be decided by Alibaba's group level management. But there is no such plan at the moment.
Established in 2009, Alibaba Cloud, the data intelligence backbone of Alibaba Group, is the largest public cloud provider in the Asia Pacific, as well as leading cloud service provider in China with almost 50% market share.
Alibaba Cloud's headquarter for overseas business is based in Singapore to drive it's globalization plan.
Alibaba Group was listed on New York stock exchange in Sept 2014. Alibaba's IPO priced at US$68, raising US$21.8 billion for the company, and it was the biggest US IPO in history, bigger than Google, Facebook, and Twitter combined.
In its summit today, Alibaba launched the China Gateway Program with eight local partners at a ceremony witnessed by Mr. Chee Hong Tat, Senior Minister of State, Ministry of Trade and Industry & Ministry of Education.
The eight include the Info-communications Media Development Authority (IMDA), Enterprise Singapore, DBS SME Banking, Singapore Chinese Chamber of Commerce & Industry (SCCCI), SMU Academy, SGTech, Action Community for Entrepreneurship (ACE) and TechNode.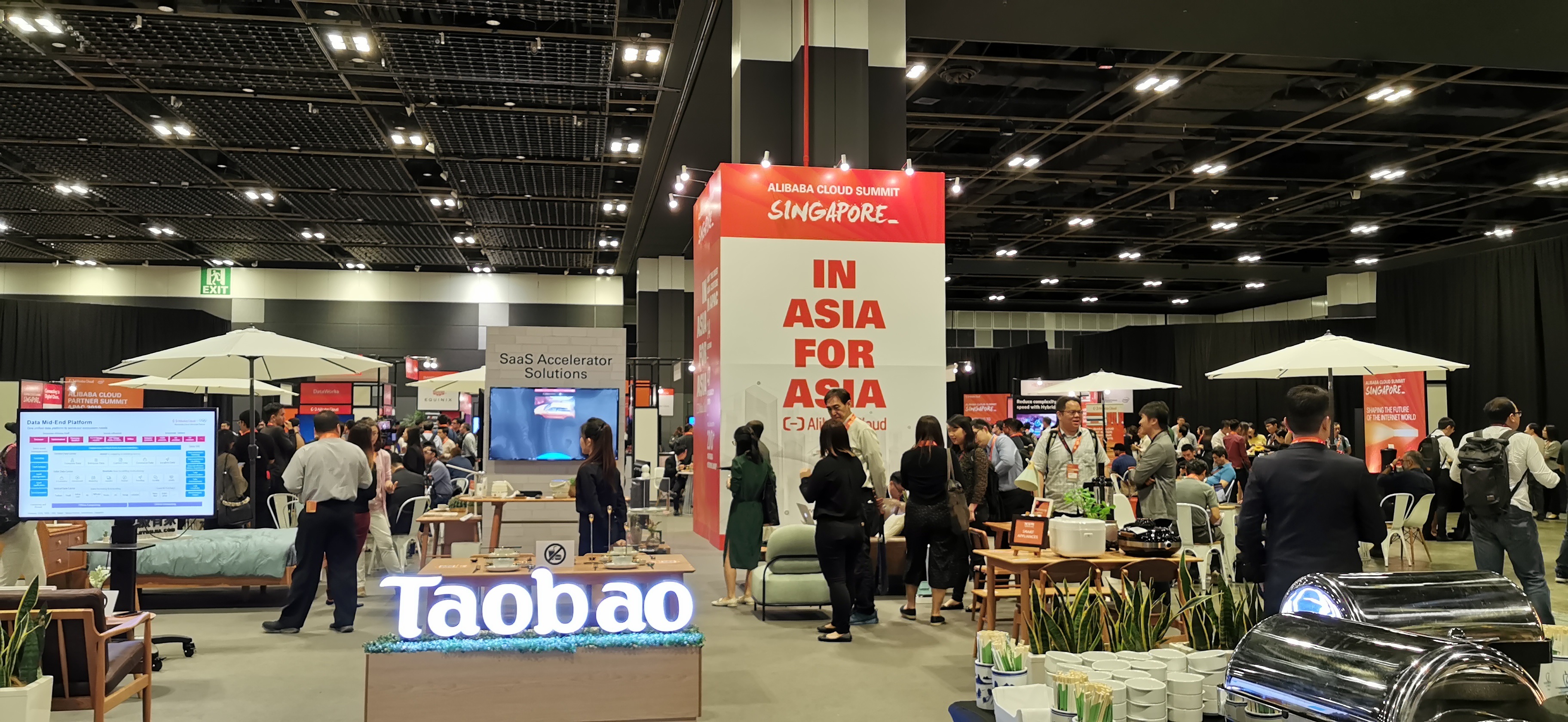 Alibaba Cloud hopes to leverage the accumulated technological knowledge and experience to help local businesses of all sizes and from all backgrounds to grow beyond Singapore, especially into China's market via the China Gateway Program, Selina said.
"As the largest public cloud provider in the Asia Pacific and our role as the data intelligence backbone of all business units in the Alibaba ecosystem from e-commerce to payments, logistics and supply chain management means we have the proven expertise and experience to help businesses grow," she said.
"Through the local partners in Singapore and around the region, Alibaba Cloud will provide firms of all sizes with an in-depth immersion program on doing business in China, connecting them to Chinese companies and consumers via the Alibaba ecosystem."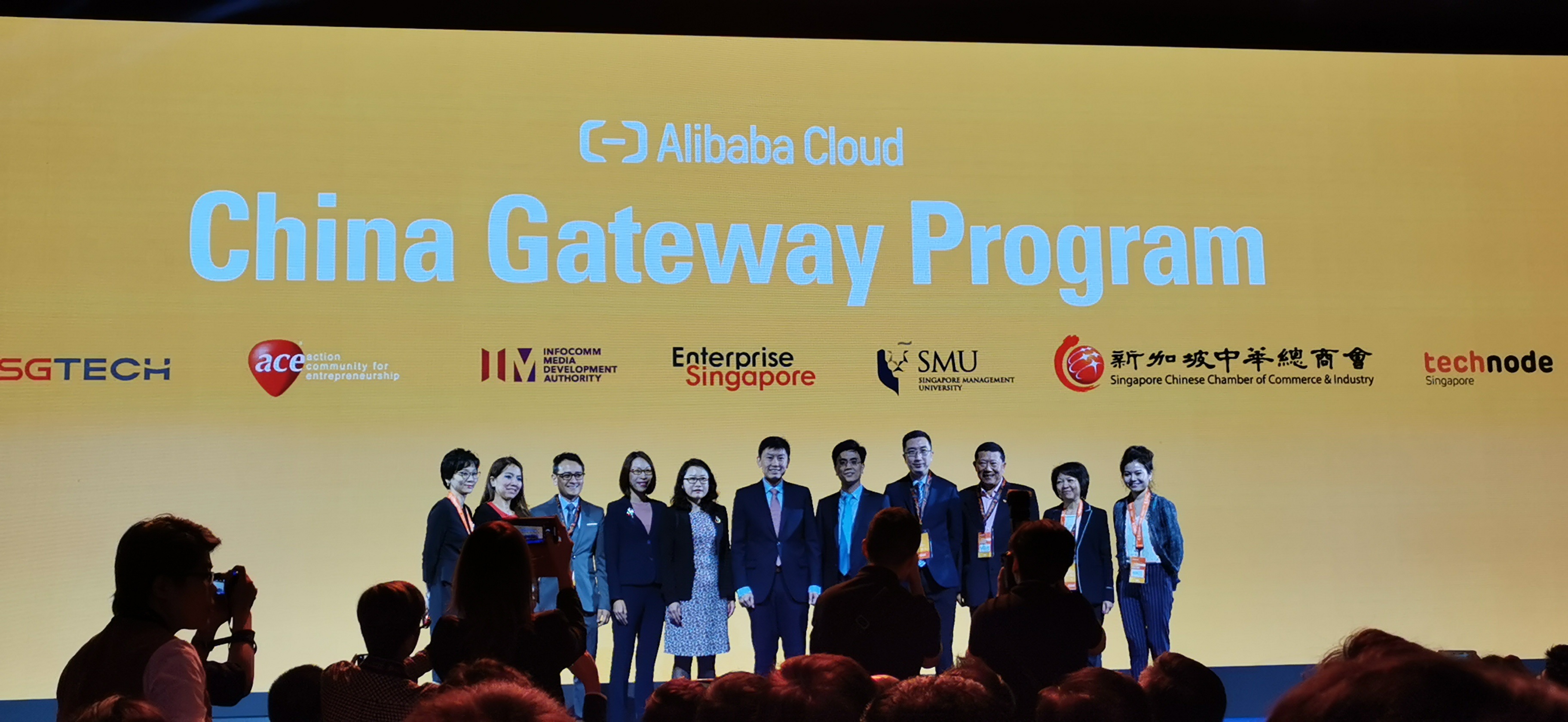 During the summit, Alibaba Cloud also unveiled a slate of new collaborations across the region and more than 10 new products and features that are available for customers worldwide for the first time outside of China.
The announcements demonstrate Alibaba Cloud's commitment to building a more inclusive platform with proven technologies to empower APAC customers and ecosystem partners to win in the digital era.
Earlier this year, Alibaba Cloud became the first cloud provider to secure the Association of Banks in Singapore (ABS)'s Outsourced Services Providers Audit Report (OSPAR) validation. This accreditation is designed to support the financial services industry in reducing compliance-associated cost while maintaining the security of outsourced data storage and management.
Besides Singapore, Alibaba Cloud has received 70 security and compliance accreditations elsewhere.