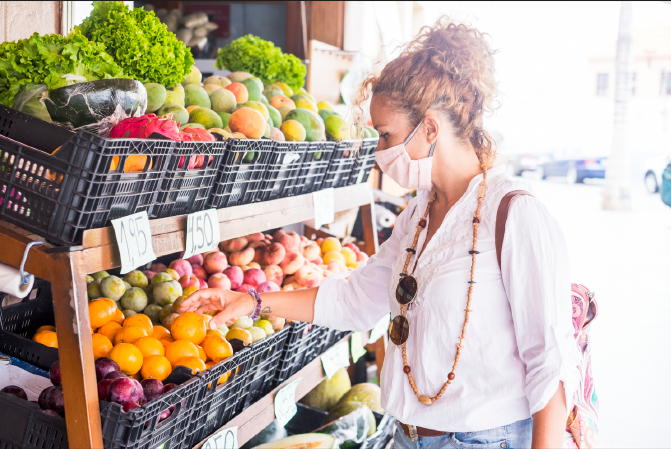 (Singapore, 12/10/2022) The International Monetary Fund (IMF) trimmed its 2023 global GDP forecast to 2.7 per cent, 0.2 points down from earlier expectations, amid high inflation and monetary policy tightening.
Its world growth forecast for this year remains unchanged at 3.2 per cent.
The global growth profile is its "weakest" since 2001, apart from during the global financial crisis and the worst of the pandemic, the IMF said.
The world economy has been dealt multiple blows, with the war in Ukraine driving up food and energy prices following the coronavirus outbreak, while soaring costs and rising interest rates threaten to reverberate around the globe, the IMF said in its World Economic Outlook published Tuesday.
"In short, the worst is yet to come, and for many people 2023 will feel like a recession," the report said, echoing warnings from the United Nations, the World Bank and many global CEOs.
More than a third of the global economy is headed for contraction this year or next, and the three biggest economies — the United States, European Union and China — will continue to slow, the report warned.
A key factor behind the slowdown is a shift in policy as central banks try to bring down soaring inflation, with higher interest rates starting to take the heat out of domestic demand.
In the United States, growth for this year is expected at 1.6 percent, down 0.7 point from the earlier estimate while the forecast for next year remained unchanged at 1.0 percent, as inflation reduces disposable income and consumer demand. Higher interest rates are causing a bad effect on spending, especially on residential investment, the report said.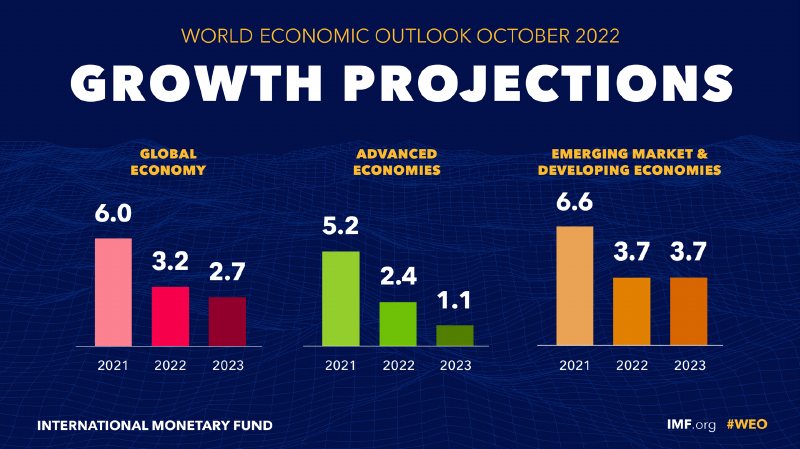 The euro area, hit by a reduction of gas supplies from Russia amid the war on Ukraine, is expected to see its economy grow 3.1 percent in 2022 and 0.5 percent in 2023 — an upward revision of 0.5 point and a downward revision of 0.7 point, respectively.
China has been overshadowed by continued lockdowns under strict "zero-COVID" policy and weakening property sector, leading the IMF to cut the growth forecast of the world's second-largest economy by 0.1 point in 2022 and 0.2 point in 2023 to 3.2 percent and 4.4 percent, respectively.