(Singapore, 12 Feb 2019) This Monday, more than 50 investors and communities of Aquaculture entrepreneurs from Singapore attended the Clubhouse at the Floridian, Singapore in order to celebrate the Lunar New Year organized by the Institution of Aquaculture Singapore.
The Indonesian Ambassador to Singapore, Ngurah Swajaya, delivered his remark and affirmed the government's commitment and guarantees for, among others, increasing "ease of doing business" for investment from Singapore, and developing potential regional strength for attractive shrimp and aquaculture industries with various investment incentives. "Although Indonesia enters a political year towards elections in April 2019, statistical data shows that foreign investors are apparently not slowing down, there is no wait and see, but rather to continue to plan and realize their investments in Indonesia" he said. "This shows a high level of trust in political stability and democracy in Indonesia", he continued.
The total investment of Singapore to Indonesia during 2018 has experienced an increase in investment realization of 10%, or USD 9.2 billion, and this again puts Singapore as the biggest investor in Indonesia. The food industry is one of the potential interests of foreign investors in Indonesia. The fish and shrimp cultivation industry is an attractive investment potential. Especially for the aquaculture community itself, during 2018 it has invested as much as USD 20 million, for the development of shrimp farming in Sumbawa, Indonesia.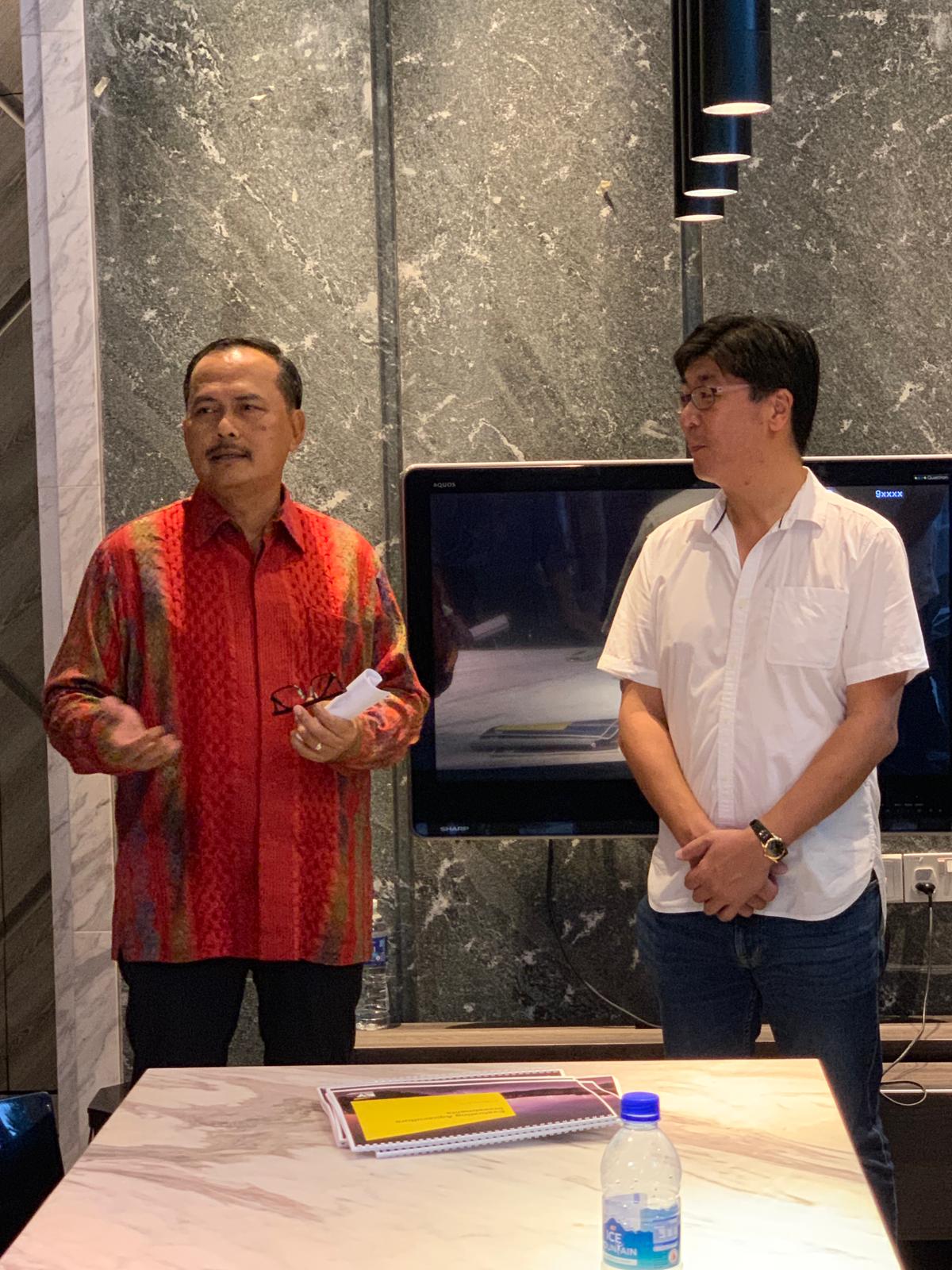 Chairman of the Institution of Aquaculture Singapore, Djames Lim, expressed his confidence for investors to continue investing in Indonesia, and appreciated the cooperation and support of the Indonesian Embassy in Singapore during 2018. "For 2019 we are committed to increasing our investment in Indonesia with an estimated value of USD 30 million "He explained. "We also have a strong commitment to community development, our organization has mobilized 12 aquaculture villages (aqua village), in Sumbawa, NTB, and 98% of our employees are local people," he continued. Shrimp farming and fisheries also began to use digital technology to improve production quality and efficiency, including a growing trend related to the tracability of products produced to ensure food security.
For 2019, the Indonesian Ambassador Singapore offered, Belitung as one of the leading regions to develop shrimp, crab and fish cultivation, said Indonesian Ambassador Singapore, Ngurah Swajaya in convincing investors to continue investing their capital in Indonesia, and at the same time Djames Lim and several other investors immediately committed to Ambassador Ngurah to increase his investment by USD 30 million to Indonesia with a total investment of USD 50 million for the past 2 years.
Ambassador Ngurah also stated that the Indonesian Embassy's economic diplomacy team is ready to facilitate investors in terms of project match-making, taxation regulation and labor consultation, which can be done in an integrated manner to encourage faster investment investment decisions to take advantage of the investment momentum in Indonesia.