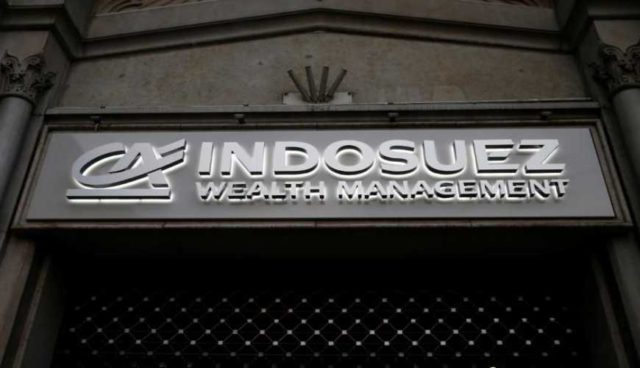 Indosuez Wealth Management, the global wealth management brand of Crédit Agricole Group, is strengthening its team in Asia as it enhances its suite of services and offerings for its high net worth clients.
Indosuez Wealth Management has deepened its bench strength with the addition of seasoned bankers who have international experience as well as regional focus. The recent additions in Hong Kong and Singapore come in the wake of Indosuez Wealth Management's acquisition of CIC's private wealth business in these two markets at the end of 2017.
Pierre Masclet, Chief Executive Officer of Indosuez Wealth Management in Asia and Singapore Branch Manager, said: "We are extremely pleased to have these talented and experienced bankers join our team and grow Indosuez's business in Asia".
"With Asia as one of the powerhouses in wealth creation, we ensure we have the right talent to support our growth strategy, 'Shaping Indosuez 2020' and more importantly, the ability to support our clients in our key markets."
Surmit Chaturvedi has been appointed as a Relationship Manager on the NRI team. Surmit has specialised in private banking for nearly 20 years, with a strong focus on the NRI market. Previously, he was at Bank J. Safra Sarasin in Singapore where his responsibilities included the acquisition of new clients across markets such as Southeast Asia.
In addition, Poonam Kaur, has joined the Non-Resident Indian (NRI) team. As Relationship Manager, Poonam is responsible for growing Indosuez Wealth Management's NRI business in the region. Poonam brings with her over 10 years of international experience in the industry including HSBC Private Bank where she was responsible for UHNW and HNW clients.
Alan Mufatti honed his banking skills mostly in Europe with 25 years of private banking experience, working with international banks. Prior to joining Indosuez Wealth Management, he was with Bank J. Safra Sarasin, Singapore.
Sharon Han Su Yin has a strong track record in building and maintaining relationships throughout her career. She brings with her banking experience acquired at Credit Suisse as well as with UOB and DBS in Singapore.
In Hong Kong, Indosuez Wealth Management has bolstered its team with the addition of Relationship Managers Helen Lee and Stephen Ho. They are responsible for the North Asia market.
Helen brings with her more than 10 years of private banking experience. She honed her expertise at other private banks, including DBS Bank (Hong Kong) Limited and ANZ Private Bank in the territory.
Bringing with him over 15 years of private banking experience, Stephen joins as Relationship Manager. He was previously at LGT Bank in Hong Kong.