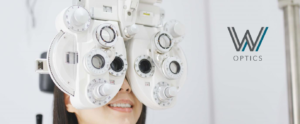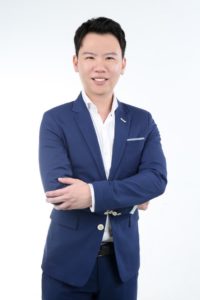 SET YOUR SIGHTS INTO THE FUTURE OF VISION CARE WITH W OPTICS, SINGAPORE'S LEADING PROVIDER OF
COMPREHENSIVE EYE EXAMINATION, OPTICAL SOLUTIONS & PRODUCTS ACROSS 11 STORES ISLANDWIDE.
Singapore, May 2018 – Founded with a crystal-clear vision to provide a greater level of service and vision care for Singapore, W Optics had already clocked several milestones in vision care since setting up their inaugural store at Suntec City in July 2013. From creating an in-store Virtual Reality experience, conducting public eye health forums, to being one of the few myopia control centres in Singapore, W Optics is proud to add another feather to their hat – a new service named "W EYExperience".
The W EYExperience Comprehensive Eye Examination ($80) is a 30-minute eye examination using no less than five clinical grade equipment to detect a variety of eye conditions, so as to enable optometrists to prescribe the most appropriate corrective lenses or alternative vision solutions. In fact, W Optics is the first optical retail chain in Singapore to offer such a comprehensive eye examination, available only at the Suntec City flagship and Great World City stores.
"W Optics is a customer-centric brand that is committed to advancing the service level of vision care in Singapore. Our mantra is 'service before solutions', so our patron's eye health always comes first. The new W EYExperience therefore represents a hallmark of our endeavour, an embodiment of our brand values," enthused Jonathan Wong, Director of W Optics.
"In vision care, modern technology and capable optometrists are key to raising service standards. To achieve this, we keep ourselves abreast on the latest development in vision care from around the globe, while ensuring our specialists receive regular training to raise their professional competency."
For vision solutions, W Optics boasts an extensive selection of over 60 brands comprising eyewear, ophthalmic lenses, contact lenses and speciality lenses (Orthokerathology / Ortho-K / OK Lens). With over 3,500 eyewear designs from all-time favourite, luxury to uber-luxe labels, W Optics is poised to cater to virtually all style preferences among customers.