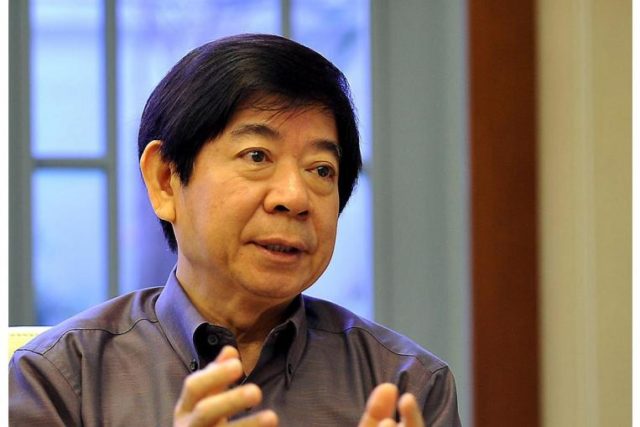 Singapore, 13 Feb 2018 – The Land Transport Authority (LTA) will set aside $25 million over five years to kick-start mobility-related research and trials for the land transport industry – a sector which will create 8,000 new jobs by 2030.
Transport Minister Khaw Boon Wan said on Monday (Feb 12) that the Land Transport Innovation Fund will include collaborative projects between LTA and local industry partners such as ST Kinetics.
He said the government-linked company is working on autonomous robot movers for train depots and augmented-reality devices for railway training, maintenance and inspection.
Speaking at the launch of the Land Transport Industry Transformation Map at PSA Building, Mr Khaw said the land transport industry has to be "technology ready, workforce ready and ecosystem ready".
He said the industry currently employs 123,000 people, with 21,000 in the bus and rail sectors. The bulk of the remainder are private-hire and taxi drivers.
"With the expansion of our public bus and rail systems, we expect the current workforce of 21,000 to grow by 8,000 new jobs by 2030," he said, adding that technology will accelerate the growth of vacancies for more professionals, managers, executives and technicians.
"To ensure that our public transport workers keep pace with industry development, we will upskill workers, and reskill them," the minister said.
This will be done through institutes of higher learning, as well as centralised academies such as the Singapore Bus Academy and Singapore Rail Academy.
Mr Khaw noted that more than 2,200 participants have benefited from Bus and Rail Academy courses to date.
A Public Transport Skills Framework has been developed to provide "a clear pathway" for skills upgrading and mastery. It will be launched in May.
The minister said the industry contributes to about 1.1 per cent of gross domestic product, but "the wider economic and intangible benefits from enhanced connectivity are much higher".
He noted that the Government has spent more than $28 billion since 2013 on the public transport system and that more than 5,000 people have joined the bus and rail sectors.
He added that more than 40,000 others have become private-hire car drivers since the taxi-like sector started in 2013.
The LTA, beyond its traditional role of planner and regulator, will partner agencies such as IE Singapore, Spring Singapore and the Economic Development Board to assume a new role of developing a land transport industry transformation map, he added.
ST