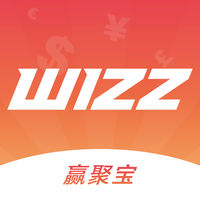 WIZZopens immediate market access to over 400 million online customers in China for small and medium enterprises worldwide
Collaborationforged to accelerate cross-border e-wallet payment settlement and merchant acquisitions 

Singapore, 10 April 2018 – Singaporeans and businesses are more than familiar with the huge potentials of the China market, which is the biggest online market in the world, surpassing US and UK some years ago, and with online transactions making up more than 23% of all retail sales and gross merchandise volume exceeding RMB6 trillion.
Today, SCash Technologies, a Singapore-based company and a pioneer in mobile payment e-wallet solution, entered into a groundbreaking partnership with six major partners with a Memorandum of Understanding (MoU) to collaborate on cross- border e-wallet payment settlement and merchant acquisition. They are Data Zoo from Australia, Terbit International from Indonesia, FairFX Group & Muloot from UK, Immobiliare Italiana International from Thailand as well as Teranet in Vietnam. With this partnership, these companies are set to cut down on their merchant acquisition process from the usual 3 weeks to as short as 3 days with WIZZ's superb electronic Know-Your-Customer (e-KYC) procedure. In fact, WIZZ's e-KYC setup can increase efficiency and productivity of all merchant acquirers and banks across the globe, while ensuring the due diligence requirement is not compromised. 
On the same day, SCash announced the launch of its WIZZ mobile payment application. WIZZ would be launched in five countries concurrently, namely Australia, Indonesia, Thailand, Vietnam and United Kingdom, bringing the China online retail market potential to micro, small and medium businesses as well as start-ups in these countries.
WIZZ is the first integrated cross-border mobile payment application to allow businesses outside of China to start selling their products and services to over 400 million of online consumers in China. SCash aims to create a new wave of market transformation in the fintech industry with the launch of WIZZ and to empower and enable millions of small merchants worldwide with an integrated e-commerce mobile-based platform.
Says Mr. Michael Lee, Chief Executive Officer and Founder of SCash Technologies Pte Ltd "The WIZZ mobile payment application, in its essence, is a one-stop solution for small and medium enterprises to immediately go from an offline to an online business within 24 hours. Upon approval, a small traditional business can gain immediate access to over 400 million consumers in the China market. Uploading of their products is user-friendly and can be done in as little as 10 minutes. Moreover, this application, equipped with WIZZ basic SaaS ToolKit and its five modules, is free for all merchants. With WIZZ, a small business owner will not be left behind but jump easily onto the bandwagon of business expansion and tap on e-commerce potentials."
The WIZZ mobile payment application is a fast and simple application with an in-built integrated online payment platform, made available to all businesses, specially addressing the needs of SMEs and also micro businesses and start-ups. A merchant need not pay any registration or set-up fee to be onboarded. In fact, the WIZZ application is free to download for all merchants and available for use on both iOS and Android devices. Upon approval, a merchant can start selling his products almost instantaneously as uploading or creating of product is made easy and user- friendly.
With WIZZ, a business can go from offline to online in as short as 24 hours with the simple e-KYC procedure and gain immediate access to millions of users in China currently using 3rd party e-wallets. Normally, businesses have to set aside an average of S$10,000 to S$80,000 for a customised online store solution with limited online payment capability, the initial investment amount often posed as a barrier for many offline business owners to consider tapping on the online market. WIZZ lowers the market barrier and level the playing field immediately for all merchants regardless of size, and is able to bring businesses online automatically with its integrated real-time bill reconciliation and payment gateway. Its easy setup process concurrently clears the various e-wallet KYC processes, allowing merchants to transact with customers using varied e-wallets seamlessly. Without any registration or setup fee, a merchant just need to pay a nominal fee per transaction, similar to the Merchant Discount Rate charged on common payment gateways like Visa, MasterCard, American Express and JCB.
In a typical transaction on WIZZ, a merchant will post a product for sale in its local currency onto its online store; a buyer in China will view and purchase the product in RMB, he pays via a dynamic QR code display using his preferred e-wallet, the merchant will then collect payment in its local currency immediately.
Unlike stand-alone solutions, WIZZ is the only platform that equips all merchants with its basic Software-as-a-Service (SaaS) Toolkit at no extra cost to their merchant users. In this integrated and comprehensive toolkit, all merchants can utilise services from 5 different modules to manage their operations on a single platform: Online Store Module, Inventory Module, Financial Module, Membership Module and Marketing Module. This integrated solution aims to help merchant users promote their products, drive more traffic and return customers to their online stores, provide data analytics as well as better manage their inventories and accounts, providing merchants with a comprehensive one-stop solution to manage their day- to-day operations better on a single secured integrated platform.