"Please let me know if your businesses were treated unequally in China," visiting Chinese Premier Li Keqiang told more than 500 representatives from the government, business and academic communities, including Prime Minister Lee Hsien Loong, at the 44th Singapore Lecture this morning.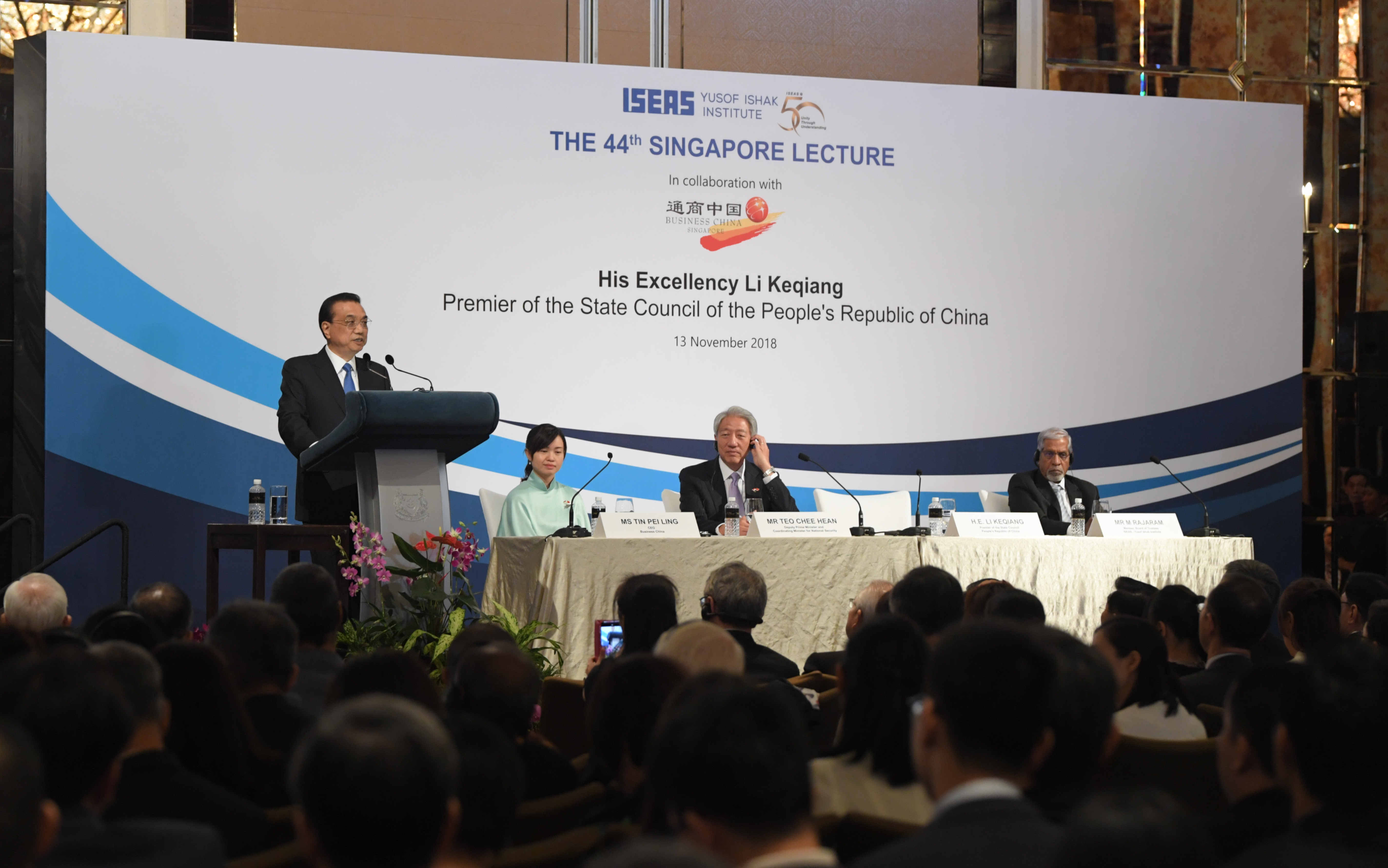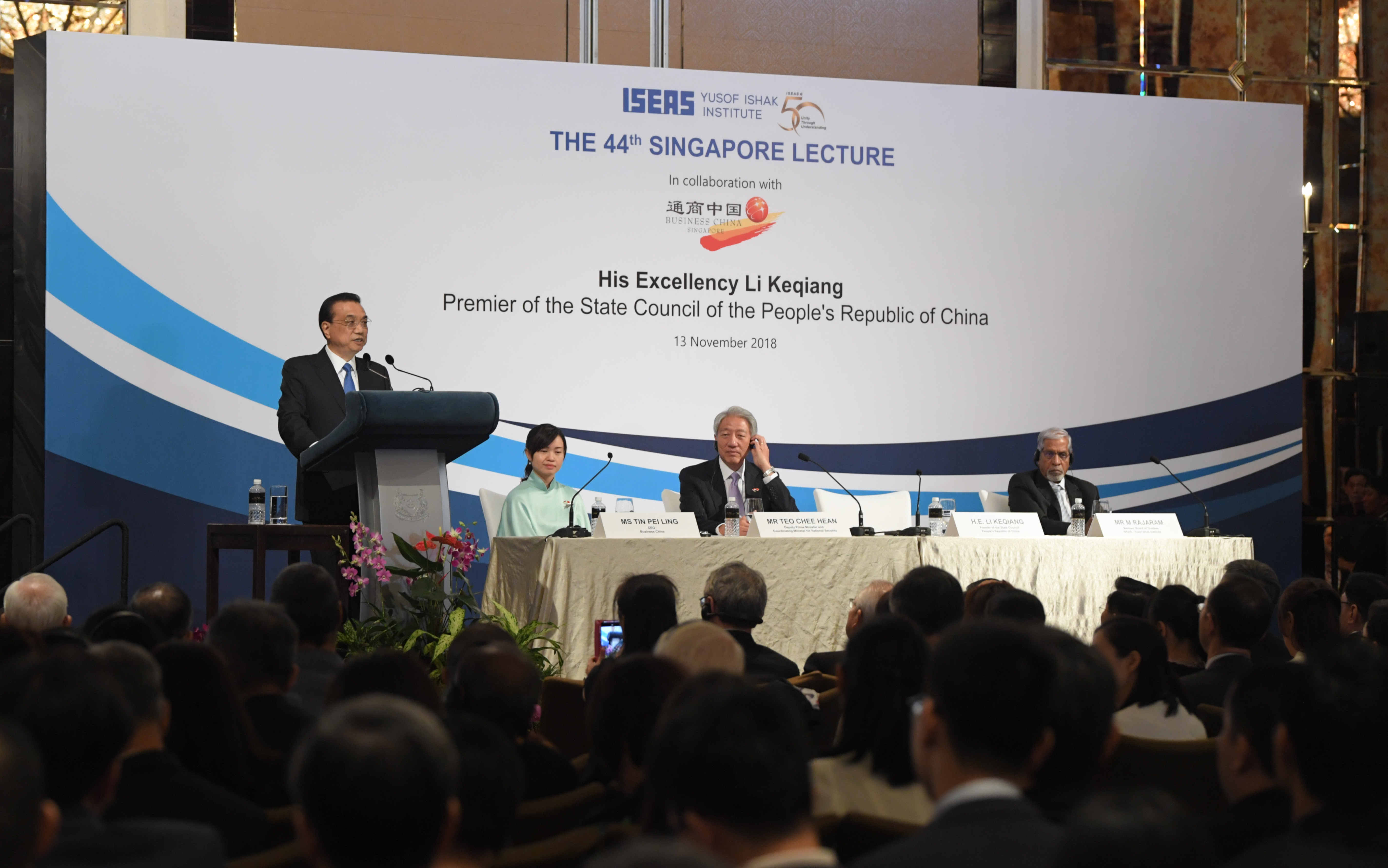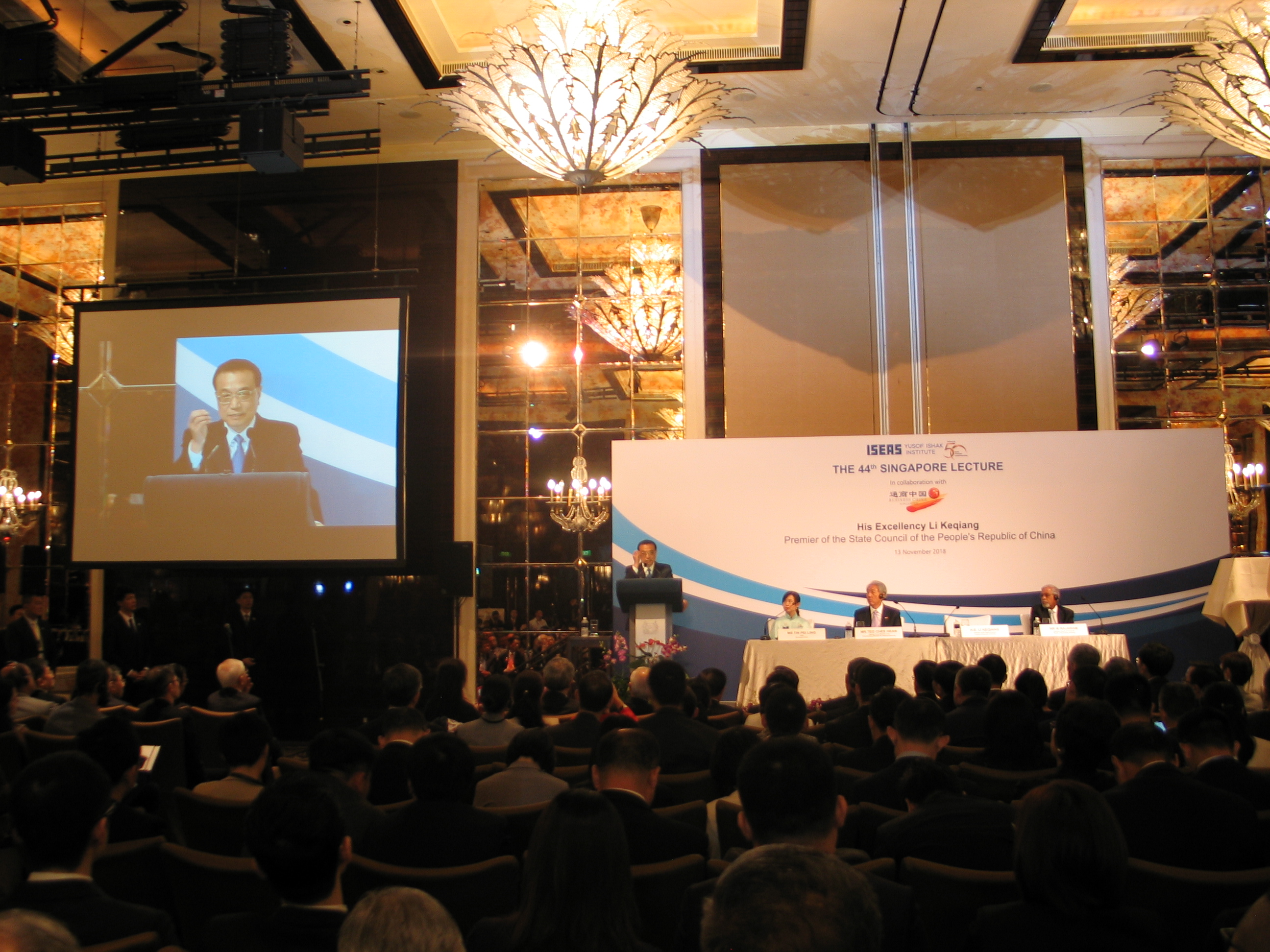 The lecture, organised by ISEAS – Yusof Ishak Institute, in collaboration with Business China, also drew nearly 100 reporters from some 40 local and international media companies.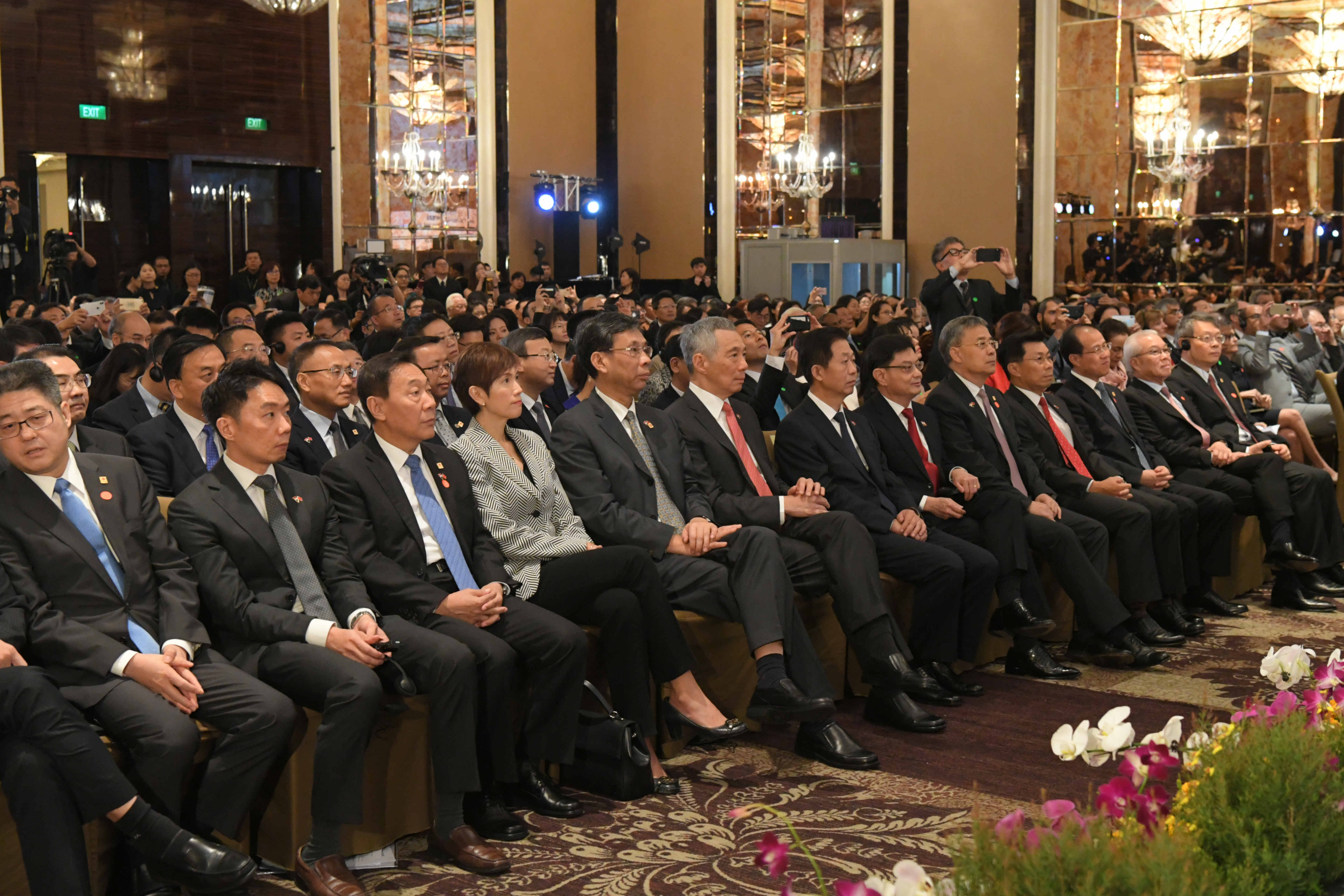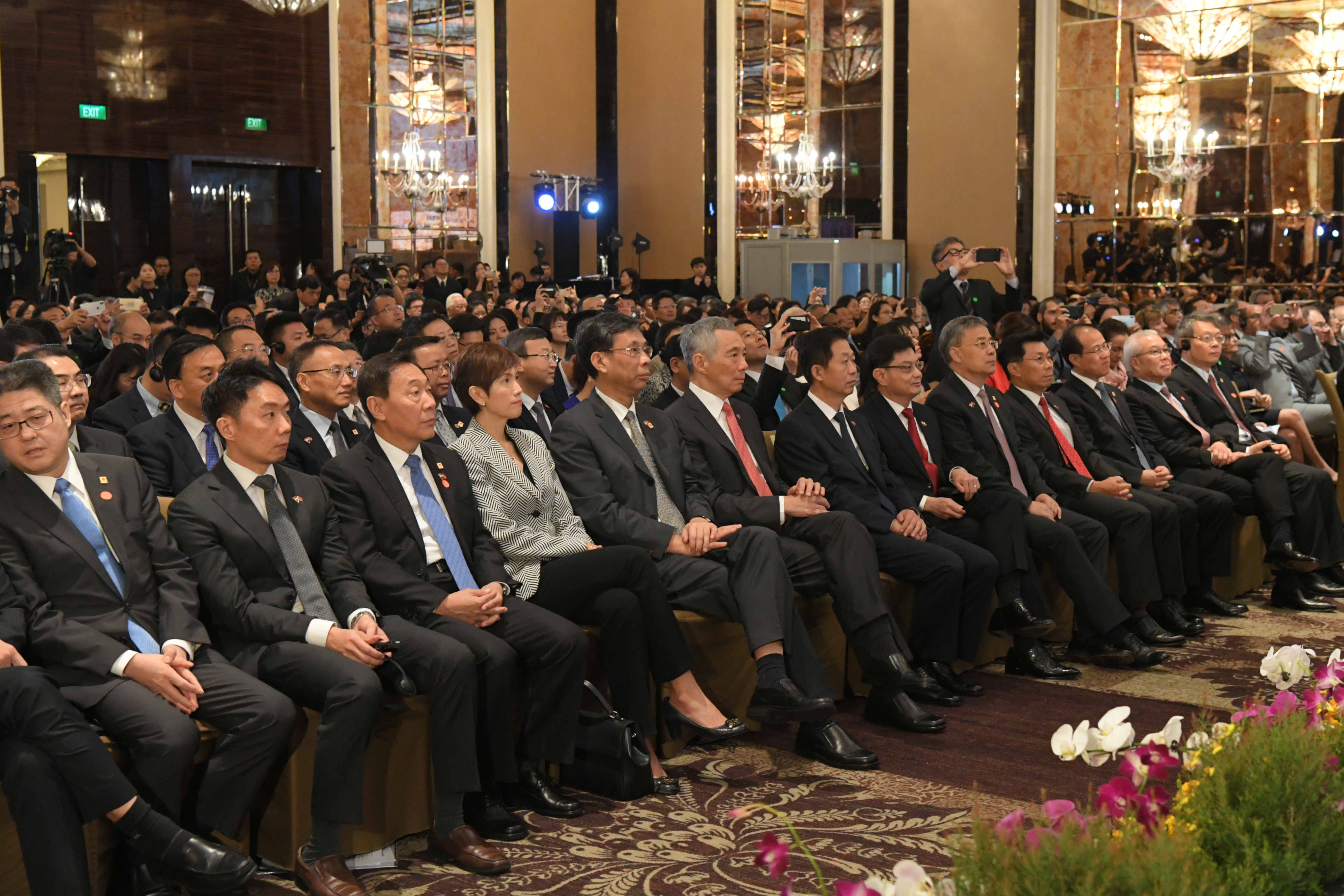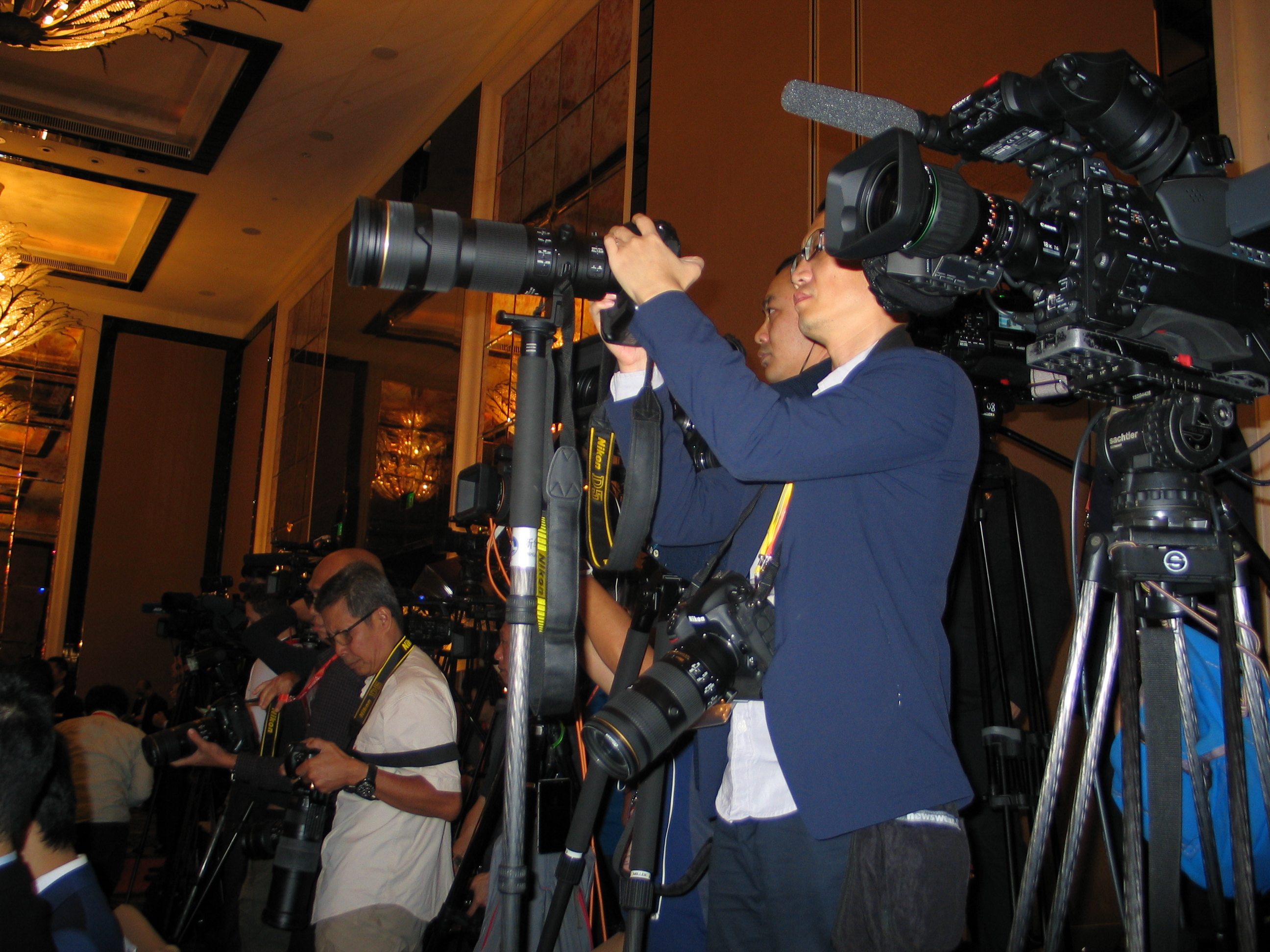 In his 35-minute speech and 30-minute Q&A, Li told the attendees that China has been Singapore's largest trading partner since 2013 and also Singapore's top foreign investment destination. But the two countries still have the potential to make their relationship even closer, from trade to the co-development of smart cities.
"Singaporeans' per capita GDP has already reached the level of developed nations. However, the country still spares no efforts in innovation, making it a land of vitality and hopes," said Li, who recalled his first visit to Singapore in 1985.
He said China always supports a multi-lateral trading system and expects the Regional Comprehensive Economic Partnership (RCEP) to be signed and implemented next year.
RCEP is a proposed Free Trade Agreement between ten ASEAN member states and six Asia-Pacific nations, including Australia, China, India, Japan, South Korea and New Zealand.
"It covers half of the world's population… and more than 1/3 of the global trade," Li said.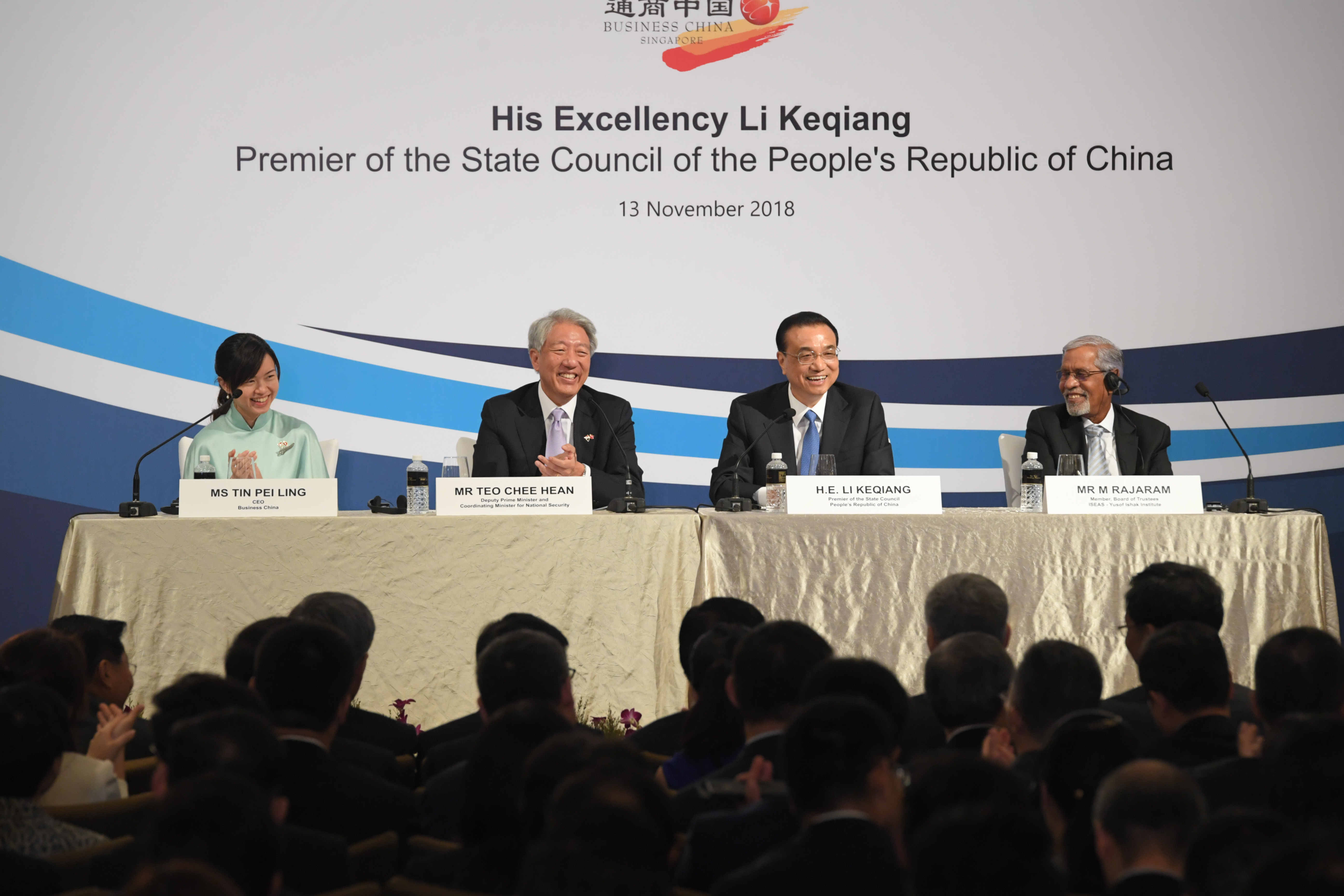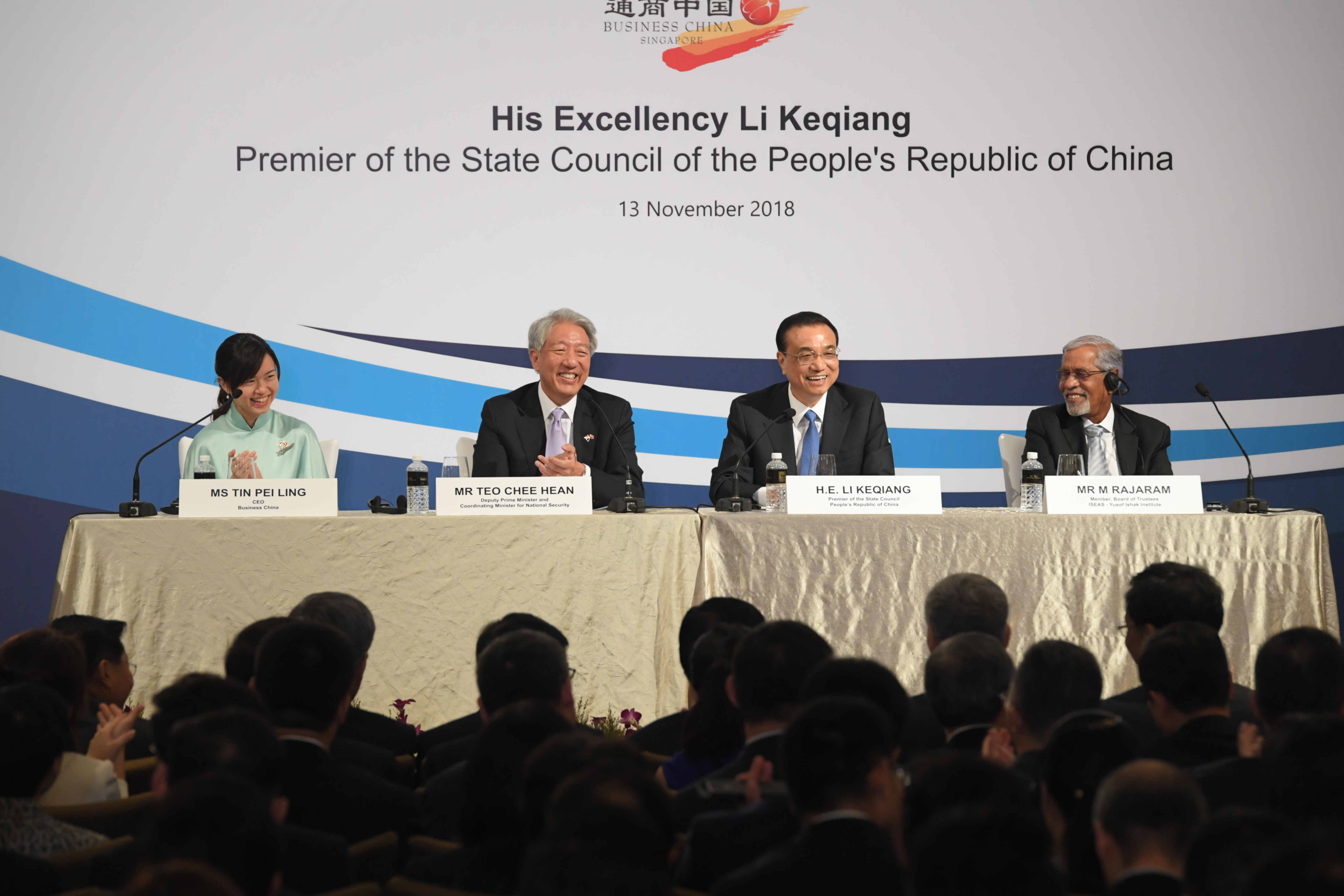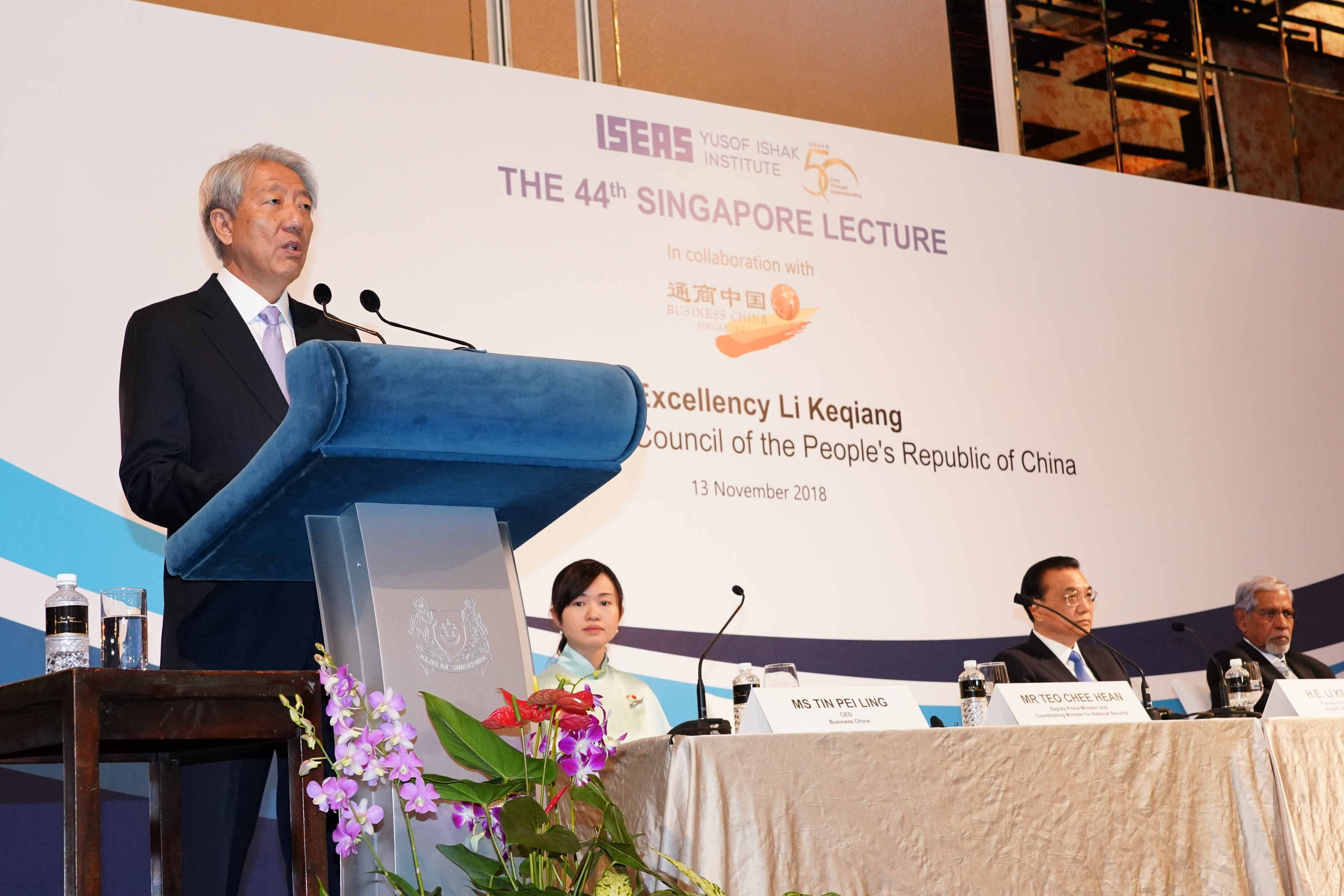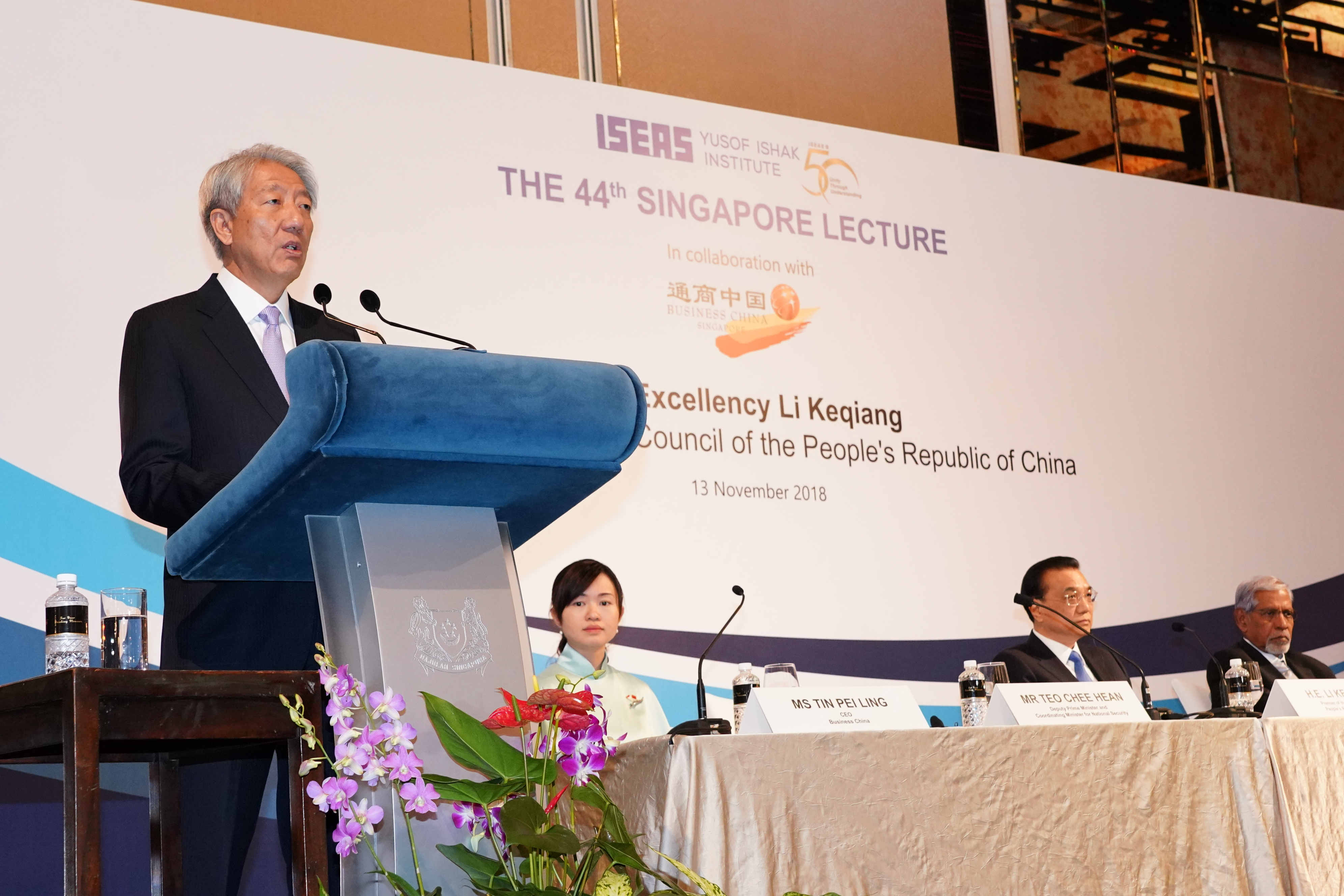 So far, Singapore and China have signed an upgraded free trade agreement, offering Singapore businesses greater access to the Chinese market and strong protection for their investments.
Some attendees of the lecture told Fortune Times they were impressed by Li's off-hand speech.
Chan Heng Chee, Ambassador-At-Large of Ministry of Foreign Affairs, said: "He was confident. He didn't duck the questions."