(Singapore, Feb 15, 2023) The tax increase on luxury cars won't affect the luxury car market much, some analysts have told local media.
Deputy Prime Minister Lawrence Wong said in his Budget speech yesterday that with an aim of achieving a more progressive vehicle tax system, the adjustment of the additional registration fee (ARF) will be implemented for cars with an open market value of above S40,000,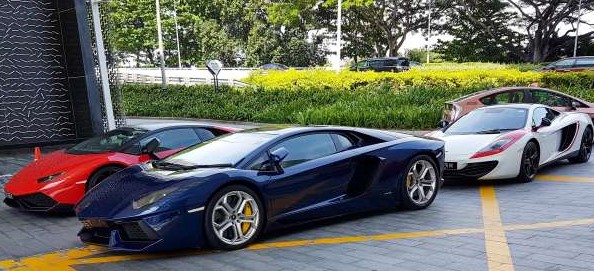 The ARF is a tax imposed when you register a vehicle, and is calculated based on a percentage of your vehicle's Open Market Value (OMV) — the cost of a vehicle imported into Singapore.
The biggest increase in ARF rates will hit vehicles with an OMV of above S$80,000, with its ARF of 320% on the part of their OMV above S$80,000, up from 220%.
"Customers who are in this buying (category) tend to be more affluent and the recently adjusted ARF structure will not significantly dampen demand," said Mr Aaron Tan, co-founder of online car marketplace, Carro as quoted by CNA.
Wealthy car buyers are generally less cost-sensitive and would be less affected by the ARF increase, as the cost of a luxury car would "only form a small proportion of their wealth", according to Ms Kylie Luo from tax advisory BDO Singapore also quoted by CNA.
She pointed out that the luxury cars segment "remains affordable" for such buyers even with the ARF adjustments.
Other experts believe that super-luxury cars and sports cars are in demand precisely because their demand increases as with the price increase.
Experts say that "very little" impact on overall sales of the "most exclusive vehicles", as a price or tax increase further reinforces the exclusivity of the vehicle for that segment of the market.