Malaysia has suspended the permanent Restricted Area established over Pasir Gudang, while Singapore has shelved the implementation of the Instrument Landing Systems (ILS) at Seletar Airport.
The "simultaneous and immediate" suspension — for one month in the first instance — was announced on Jan 8 following a "positive and constructive" meeting between Foreign Minister Vivian Balakrishnan and his Malaysian counterpart Saifuddin Abdullah.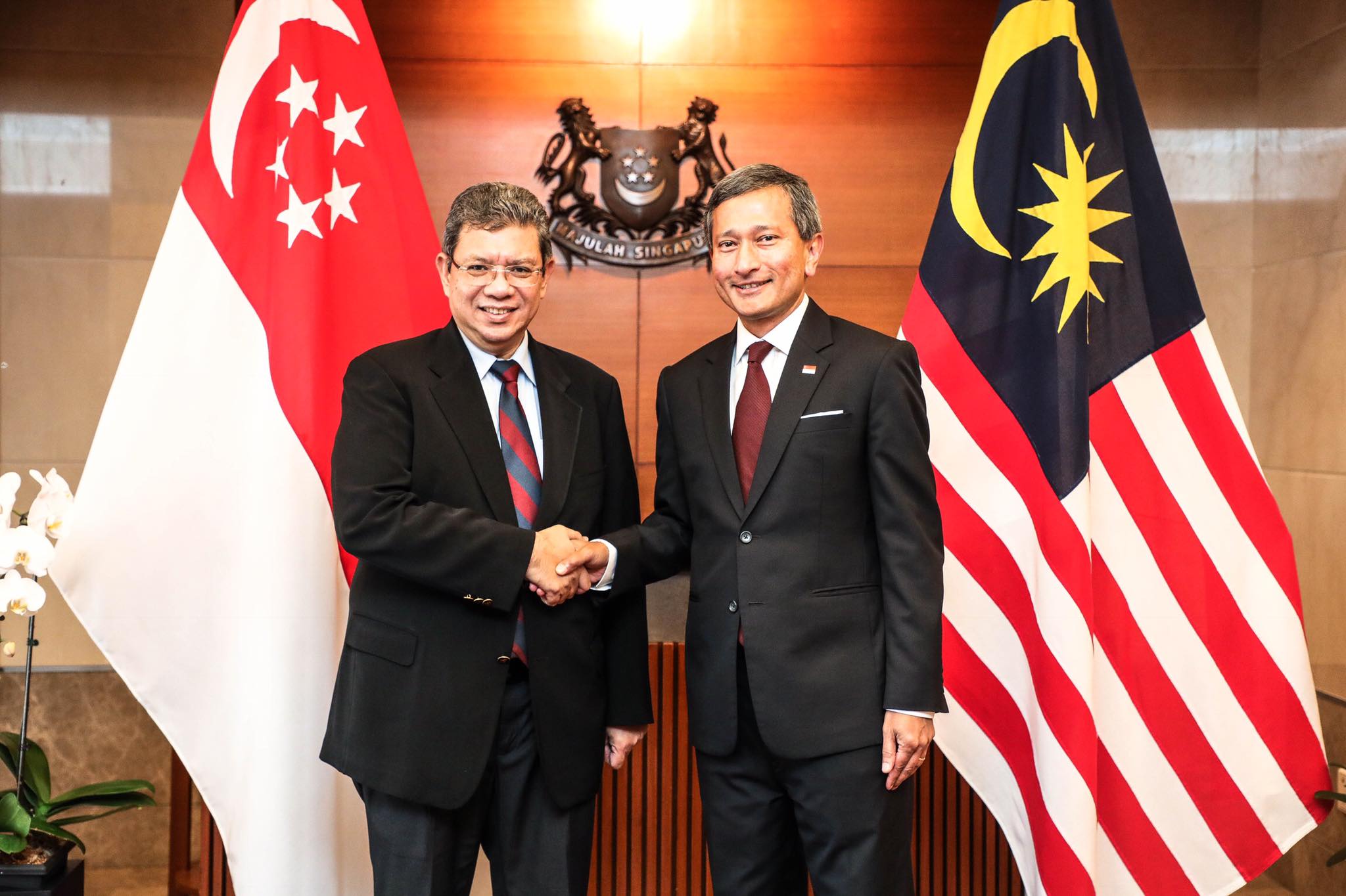 In the meantime, the transport ministers from both countries should meet soon for discussions on the Restricted Area and the ILS procedures to "ensure the safety and efficiency of civil aviation", said a joint press statement
Singapore's Foreign Affairs Minister Vivian Balakrishnan and his Malaysian counterpart Saifuddin Abdullah said they had a "positive and constructive" meeting.
"Both sides reiterated their commitment to preserving the vital relationship between both countries and to improving bilateral ties, on the basis of equality and mutual respect," said the joint statement.
The two ministers also agreed on the importance of keeping the situation on the ground calm to allow discussions to take place in a conducive atmosphere.
On Jan 1, the Republic's Ministry of Transport (MOT) raised its concerns with Malaysia regarding the establishment of the permanent Restricted Area, which took effect the next day, citing the move's "adverse impact on civil aviation with Malaysia". This was the latest development in the bilateral spat between both countries over territorial waters and airspace.
In recent weeks, Singapore and Malaysia's transport agencies and officials have been involved in a public exchange of words regarding separate protests lodged against each other over issues related to airspace and territorial waters.
Last month, Malaysia's transport minister Anthony Loke said that Malaysia wants to reclaim Singapore's "delegated airspace" over Southern Johor, citing concerns over sovereignty and national interest.