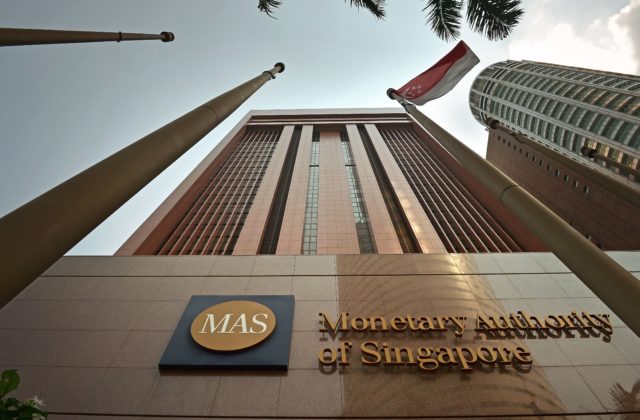 Singapore, 21 Feb 2018 – The Monetary Authority of Singapore (MAS) remains likely to tighten monetary policy despite the government's decision to hold off on the highly-anticipated hike in the Goods and Services Tax (GST), economists said.
Consumers are set to pay a higher GST of 9 per cent some time between 2021 and 2025, up from the current 7 per cent.
The exact timing of the raise will depend on the state of the Singapore economy, how much expenditures grow and how buoyant existing taxes are, Finance Minister Heng Swee Keat said on Monday.
"But I expect that we will need to do so earlier rather than later in the period," he added.
In a report on Monday, Standard Chartered Bank said it maintains its expectation that the central bank would raise the Singapore dollar nominal effective exchange rate (S$NEER) policy band by 50 basis points in April.
"We did not expect the decision to be affected by a GST hike," it said.
Bank of America Merrill Lynch noted that the change in the primary balance suggests the budget could have a positive impulse to the economy.
"This makes us even more confident of our call that MAS will likely exit its neutral policy stance for the S$NEER policy band in the upcoming April policy meeting," it said.
"Any exit will most likely be gradual, starting with a shift to a modest 0.5 per cent per annum slope."
But ING Asia economist Prakash Sakpal believes that the expansionary fiscal policy suggests that the MAS will maintain its neutral policy stance.
"Whether growth will be sustained at the 3 per cent-plus pace of the last two years depends on how exports perform, especially after a strong run in the last year. Recent export data hasn't been encouraging. And the continued macro-prudential tightening measures for the housing and automobile sectors will keep inflation subdued," he said.
"The MAS is only forecasting inflation in a zero to 1 per cent range in 2018. This not a cause for concern, nor a strong argument for the central bank to join the global tightening cycle as yet."
The MAS sets Singapore's monetary policy by setting a target exchange rate band for the Singapore dollar against a trade-weighted basket of currencies.
In its October 2017 policy statement, the central bank kept its policy band at a zero per cent appreciation stance, with the width of the policy band and the level at which it is centred unchanged.
The MAS has held a neutral stance since April 2016.
ST