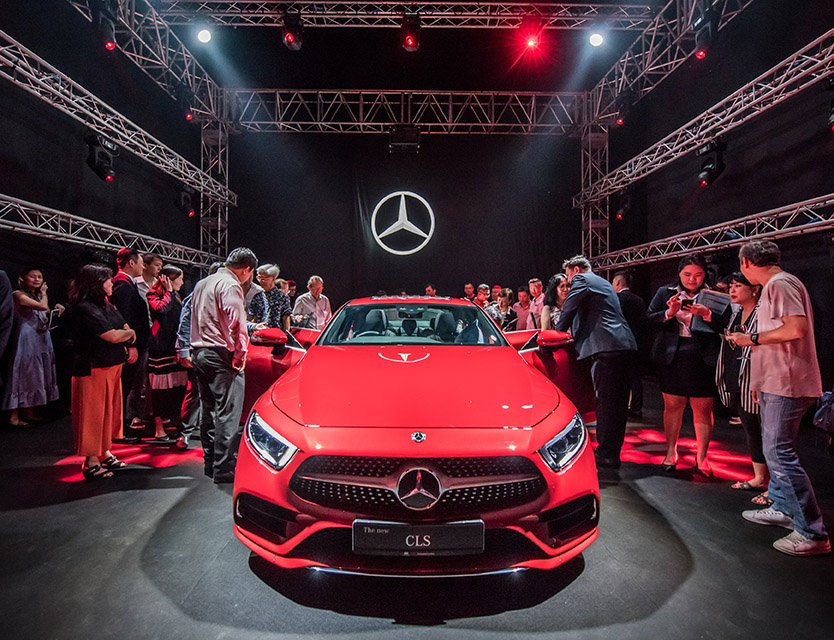 The new Mercedes-Benz CLS has arrived in Singapore, following a launch event held at the Singapore Wine Vault on 27 September. Showcasing the brand's trendsetting model, the new CLS was unveiled with a lighting and music extravaganza accentuating its sensual yet dynamic design.Displayed in exquisite fashion, the Mercedes-Benz CLS dazzled the crowd with its self-assured sportiness and exemplary style. Looking beneath its elegant exterior, the new CLS arrives as an all-new five seater coupé, coupled with the new EQ Boost function, ENERGIZING comfort control, as well as, a new range of engines – the 2.0-litre CLS 350 and 3.0-litre CLS 450 4MATIC.
The sleek and sporty CLS also redefines the meaning of comfort. The AIR BODY CONTROL suspension, ENERGIZING comfort controls and the latest generation in infotainment systems. This is made even greater with smartphone connectivity via Mercedes-Benz Link and wireless charging capabilities, making the CLS as technological as it is beautiful. The touchpad in the centre console gives haptic and acoustic feedback when operating the numerous convenience functions and settings.
The standard appointments of the CLS are likewise extensive: The highlights include LED High Performance headlamps, 18-inch light-alloy wheels with mixed tyres, Lane Keeping Assist, a 12.3 inch media display and ambience lighting including illuminated air vents.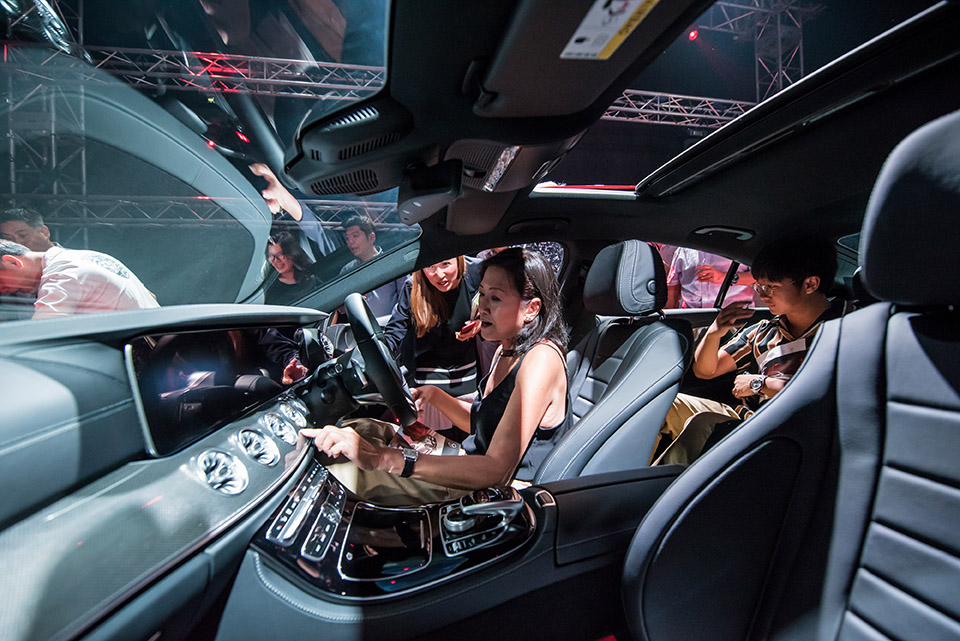 The luxurious interior of the CLS impresses with its clear basic lines, and echoes the sensual, flowing contours of the exterior. The sporty, width-accentuated cockpit and colour combination creates an impression of particularly generous spaciousness. The high-grade choice of materials shows a very high level of finish.
As a new highlight of the ambience lighting, the illuminated air vents are reminiscent of jet aircraft turbines. A high-resolution widescreen cockpit is available, with two 12.3-inch displays arranged beneath a shared, continuous glass cover.
The seats were designed exclusively for this model series. The outer seats in the rear have the same appearance as the front seats, creating a sporty single-seat impression, although the CLS Coupe is in fact a five-seater for the first time.
The third generation of the Mercedes-Benz CLS is powered by completely new engines. The CLS450 4MATIC comes with a 3.0-litre turbocharged plant with EQ Boost, which produces 361bhp and 500Nm of torque. The CLS350 comes with a 2.0-litre turbocharged plant with 294bhp and 400Nm of torque.
Car prices are inclusive of COE and are valid until 4 October 2018.
Mercedes-Benz CLS 350 – $335,888
Mercedes-Benz CLS 450 4MATIC – $385,888