SINGAPORE (May 09): The new live-work-play Funan complex, which is slated to open next month after a three-year-facelift upon the former Funan DigitaLife Mall, has achieved a 98% pre-leasing commitment for its twin office blocks, the project's owner CapitaLand Mall Trust (CMT) has announced.
Located in the heart of Singapore's Civic District, the retail and office components of Funan will open in Q2, followed by its serviced residence in 4Q, according to a CMT statement.
At the point of securing Temporary Occupation Permit (TOP) in April, Funan has secured a pre-leasing commitment of about 210,000 square feet (sq ft), which represents about 98% of its total office net lettable area (NLA) of 214,000 sq ft.
With a total gross floor area of approximately 887,000 sq ft, the Funan integrated development comprises a retail component, two office blocks and lyf Funan Singapore – the Singapore flagship of The Ascott Limited's lyf co-living serviced residence that is designed by millennials for millennials.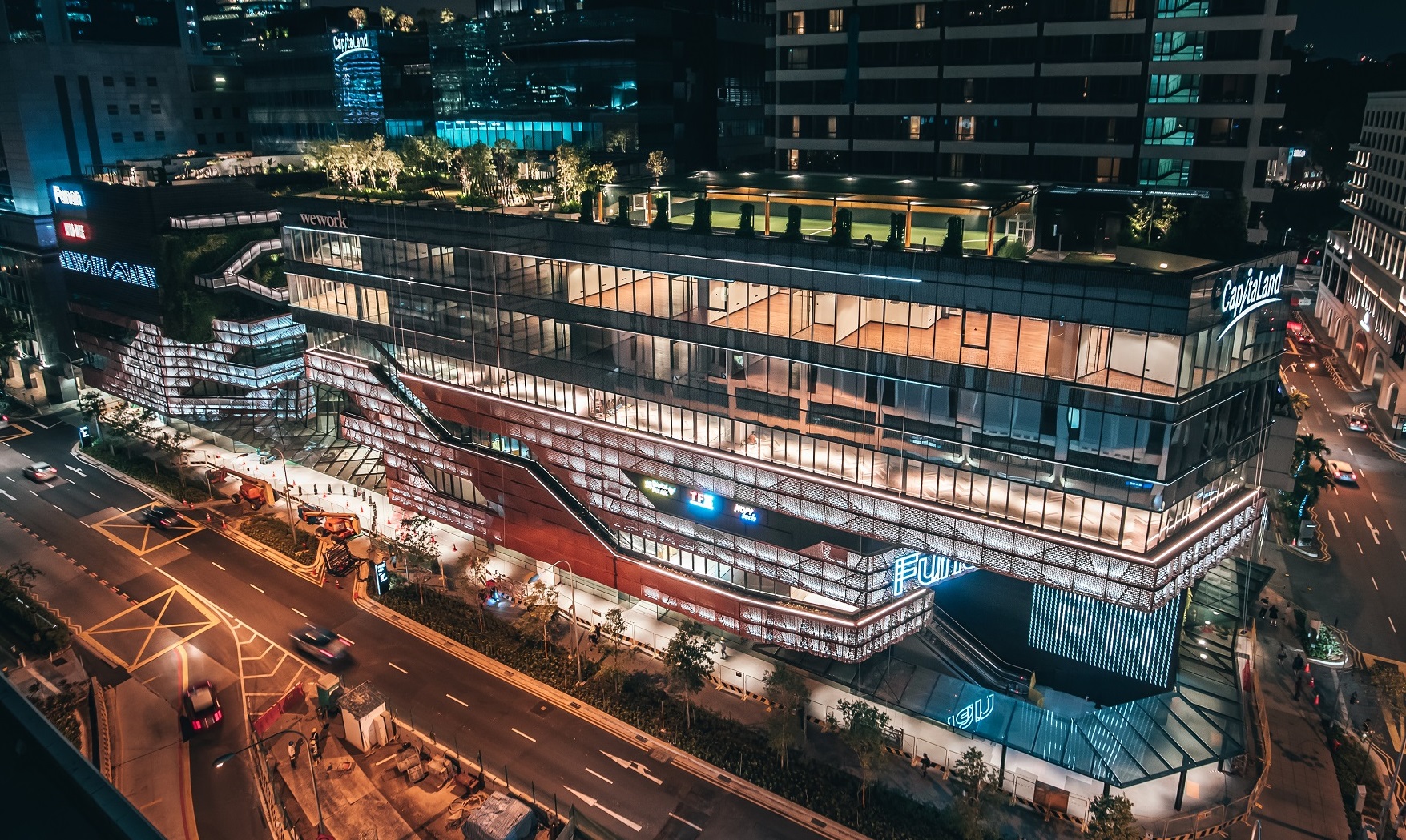 Mr Tony Tan, CEO of CapitaLand Mall Trust Management Limited, said: "The revamped Funan caters to the new generation of professionals who prefer to work in a collaborative and inspiring environment, at a convenient location where they can unwind at the end of the day with a whole host of lifestyle amenities under one roof. "
"We are heartened that Funan's strong value proposition has been well-received by a variety of office tenants that equally thrive on innovation. With a high commitment of 98%, Funan's diversified and quality office tenant base will progressively contribute earnings to CMT from 3Q 2019."
Funan's diversified office tenant profile comprises public agencies, multinational corporations and start-ups.
The South Office Block, which has a total NLA of 95,600 sq ft, has been fully leased to three public agencies. They are the Attorney-General's Chambers (AGC), Singapore Department of Statistics (DOS) and Smart Nation and Digital Government Office (SNDGO).
Over at the North Office Block, leading sporting goods company Adidas will be moving in with its Southeast Asia office. Located in the same block is Adyen, a global payment platform company that works with many world-leading organizations, and WeWork, a fast-growing provider of flexible workspace solution.
To cater the needs of working parents, Funan's North Office Block will house TREHAUS SCHOOL, a childcare centre and preschool that can accommodate over 100 children aged two months to six years; as well as TREHAUS CLUB, a family club that offers member families with access to an indoor playground café, themed play dates and enrichment programmes.
In support of the global car-lite movement, Funan is Singapore's first commercial building to allow cycling through the building, complete with end-of-trip facilities for cycling enthusiasts that include lockers and shower facilities, as well as lifestyle bike store Brompton.
Equipped with smart building technologies, Funan boasts facial recognition turnstiles and optional card-less entry into the office, as well as app-based booking of the facilities within the development.
To help working professionals achieve their health and fitness goals, The True Group will launch its premium fitness club TFX at Funan, which is equipped with a 25-meter swimming pool. Funan also houses the largest indoor rock-climbing facility in the CBD and a futsal court.
Other entertainment facilities in Funan included a Golden Village cineplex and a 358-seat theatre operated by W!ld Rice.