The Singapore-China Open Innovation Platform (中新科技创新平台) connecting corporates with technology startups and a private-sector committee to help Singapore firms tap infrastructure opportunities are among the initiatives being launched at the two-day FutureChina Global Forum and Singapore Regional Business Forum.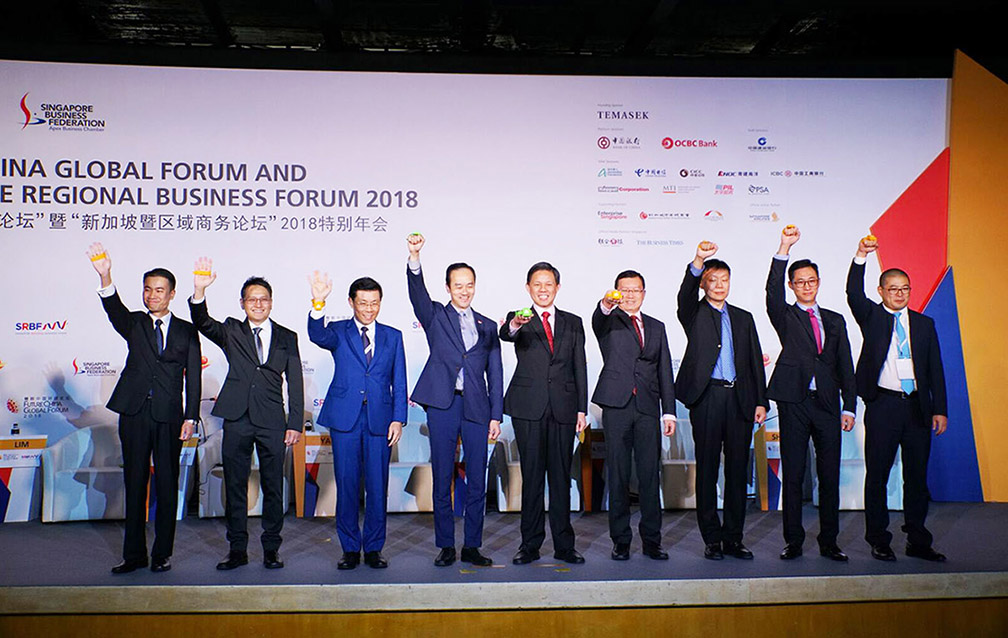 Launched at the Future China Global Forum 2018 by Singapore Minister for Trade and Industry, Mr Chan Chun Sing, t he Platform aims to promote the exchange of technology and to prepare for the next phase of regional innovation breakthrough.
The forum brings together the flagship events of Business China and the Singapore Business Federation (SBF) respectively, for the first time.
The Singapore-China Open Innovation Platform will promote collaboration across a network that includes government agencies, large corporates, startup communities including institutes of higher learning, venture capital players and manufacturers, across Singapore, China and Asean.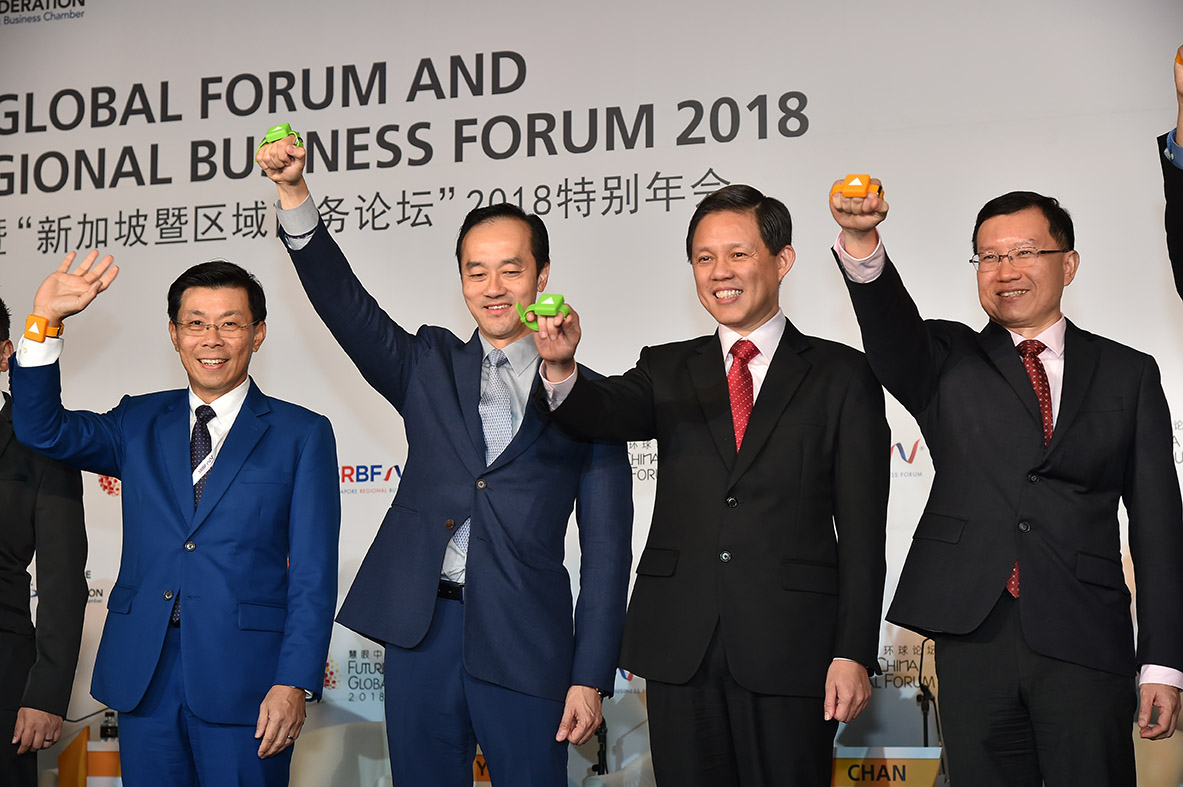 The two-day Forum focused on its discussions around innovation and connectivity, the Belt and Road Initiative as well as on ASEAN. Themed "Basis for Future Prosperity and Innovation"(坚韧、创新、合作、未来), the Forum's key topics are selected in conjunction with Singapore's chairmanship of ASEAN in 2018 and aligned with ASEAN's guiding themes and regional priorities of innovation and resilience. FCGF ® and SRBF ® 2018 is also held in conjunction with the ASEAN Economic Ministers Meeting from 29 August 2018.
At the opening ceremony, Business China launched the FutureChina Regional Executive Programme to train talent from Singapore, China and Asean, with a focus on the Belt and Road. It also signed several memoranda of understanding to provide internship opportunities for Singaporeans in China.
In the event, the guest-of-honour Deputy Prime Minister Teo Chee Hean highlighted opportunities such as the Master Plan on Asean Connectivity 2025 – suggesting that China's Belt and Road initiative could play a role in the plan – and the Asean Smart Cities Network, encouraging Chinese and Asean-based companies to reach out to the 26 pilot cities for collaborations.