The Urban Redevelopment Authority (URA) has announced that new private home sales plummeted 47.7% MoM to 487 in October from the 932 sold units in September.
Sources say the sharp sales decline was brought about by home builders failing to market new projects as quickly as before, with only 202 apartments launched for sale last month. This is 83% lower than the 1,169 units launched in September. The 202 units from existing projects launched for sale last month is the lowest number launched since February 2018.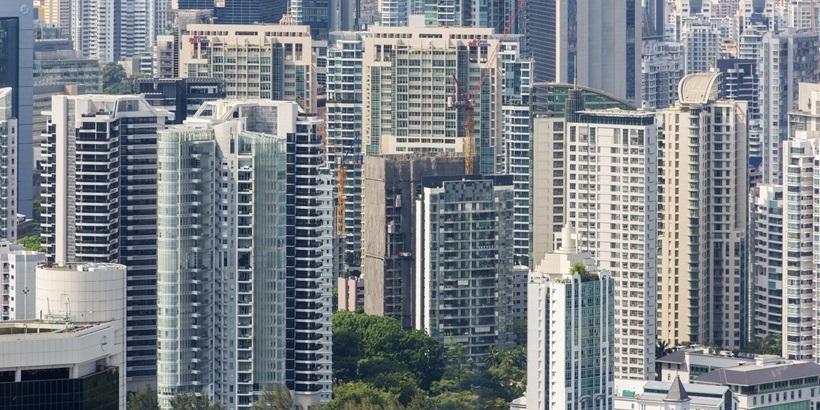 The figures were based on its survey of licensed housing developers. They exclude executive condominium (EC) units, which are a public-private housing hybrid. Including ECs, developers moved 510 units in October – reflecting a decline of 46% from September's 944 units and also 48% lower than the 972 units sold in October last year.
Analysts say the bulk of monthly purchases were for 2- and 3-bedroom units as buyers were attracted to apartments of lower quantum.
Last month's top-selling project was the 99-year Affinity at Serangoon, on Serangoon North Avenue 1, with 81 units sold at a median price of $1,499 psf.  Luxury project Marina One Residences sold 12 units in October, which increased from four units in the previous month.
Experts say the negative impact of the higher Additional Buyer's Stamp Duty (ABSD) and tighter loan-to-value limits have probably started to wear off as buyers appear to be entering the property market as prices stabilize and lunar ghost month is over in early September.
They estimate that Singapore can look forward to a boost in developer sales volume this month following development launches in the month such as Whistler Grand, Belgravia Green, Arena Residences and Kent Ridge Hill Residences.
An ERA estimate shows that some 10,000 units of private residential units are expected to be sold in the primary market for 2018, slightly down from the 10,566 units in 2017.