(Singapore 24 MAY 2023) OCBC Bank annunced today that it has partnered with global private market exchange ADDX to distribute its first tokenised equity-linked structured note to accredited investors.
OCBC Bank is the second-largest banking group in Singapore by total assets.
The fixed coupon note, launched in early May, is hailed as the first product issued by a Singapore bank to land on ADDX's shelf. It marks the start of a long-term partnership between ADDX and OCBC Bank that will see both parties work together to put out a wider variety of investment products, a press release said.
The note is linked to shares in a US-listed tech giant and was launched on the ADDX platform at a minimum size of US$50,000.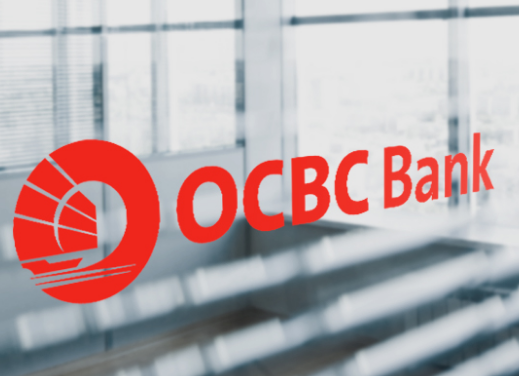 Mr Kenneth Lai, OCBC Bank's Head of Global Treasury, said: "It is the first innovation resulting from a longer-term partnership with ADDX, and we are hopeful that it will lead to more diverse product offerings that are relevant and appealing to the global accredited investor base of ADDX."
An equity-linked note (ELN) is an investment product that combines a fixed-income investment with additional potential returns that are tied to the performance of equities. Equity-linked notes are usually structured to return the initial investment with a variable interest portion that depends on the performance of the linked equity.
Equity-linked notes provide a way for investors to protect their capital while also getting the potential for an above-average return compared to regular bonds. In theory, the upside potential for returns in an equity-linked note is unlimited, whereas the downside risk is capped. Even in the worst-case scenario, most equity-linked notes offer full principal protection.
Tokenization involves representing real-world assets, such as financial instruments or physical assets, as digital tokens on a blockchain or distributed ledger technology (DLT). By tokenizing an equity-linked structured note, it means that the ownership or representation of the note is recorded and traded on a blockchain or DLT platform.
Investors holding tokenized equity-linked structured notes can potentially benefit from the performance of the underlying equity while also enjoying the advantages of blockchain-based tokenization. However, it's important to note that tokenized investments and structured notes can be complex and may carry specific risks, so it's advisable to consult with a financial professional or advisor before investing in such instruments.
ADDX CEO Ms Oi-Yee Choo said: "Moving forward, structured products will be a key plank in ADDX's issuance strategy."