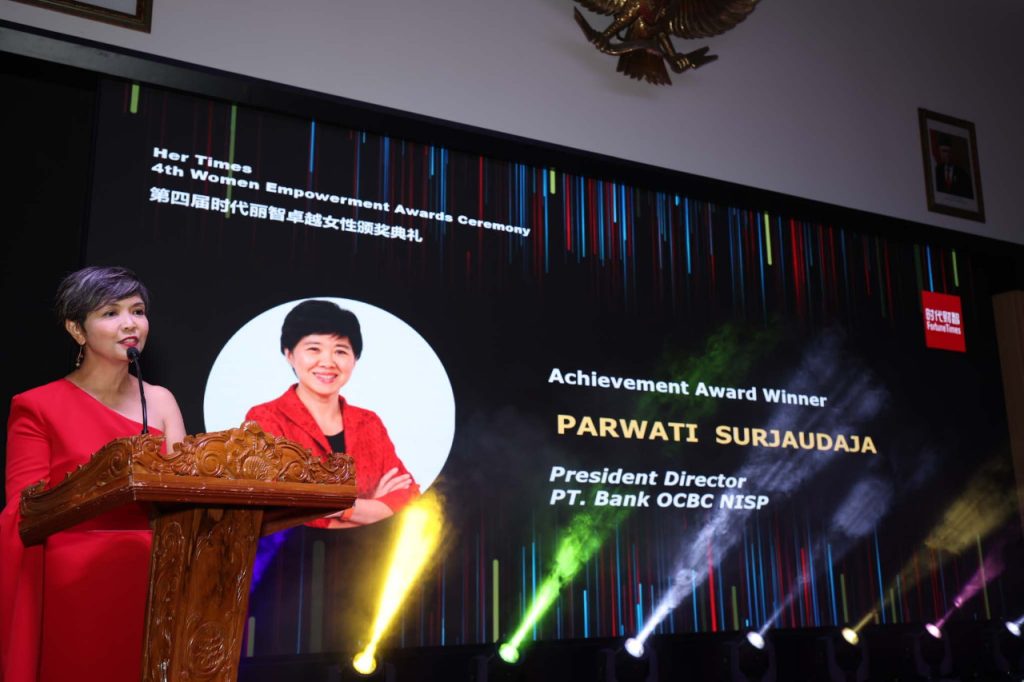 (10 July 2023, Singapore ) Parwati Surjaudaja, President Director at PT. Bank OCBC NISP, has received Achievement Award from the 4th Her Times Women Empowerment Award. She is one of the five awardees honored at awarding ceremony which held at the Indonesian Embassy in Singapore.
Her Times Women Empowerment Award (WEA) is inaugurated by Her Times, an arm of the Fortune Times Group, with the support of the Indonesian Embassy in Singapore on the 50th anniversary of diplomatic relations between Singapore and Indonesia in 2017. WEA aims to recognize exceptional women who have made significant contributions in the fields of education, business, society, and philanthropy in Singapore, Indonesia, and other ASEAN countries. Besides their remarkable achievements, the winners are also dedicated to improve women's lives in areas such as education, healthcare, and social development. Thus far, 33 women have received the honor from the previous three sessions.
Coincide with Indonesia assuming the rotational Chairmanship of ASEAN in 2023, Fortune Times sees this is an opportunity to extend the reach of Women Empowerment beyond Singapore and Indonesia to the rest of ASEAN. The commitment remains to empower women to become valuable contributors to sustainable economic growth, political stability, and the building of harmonious societies.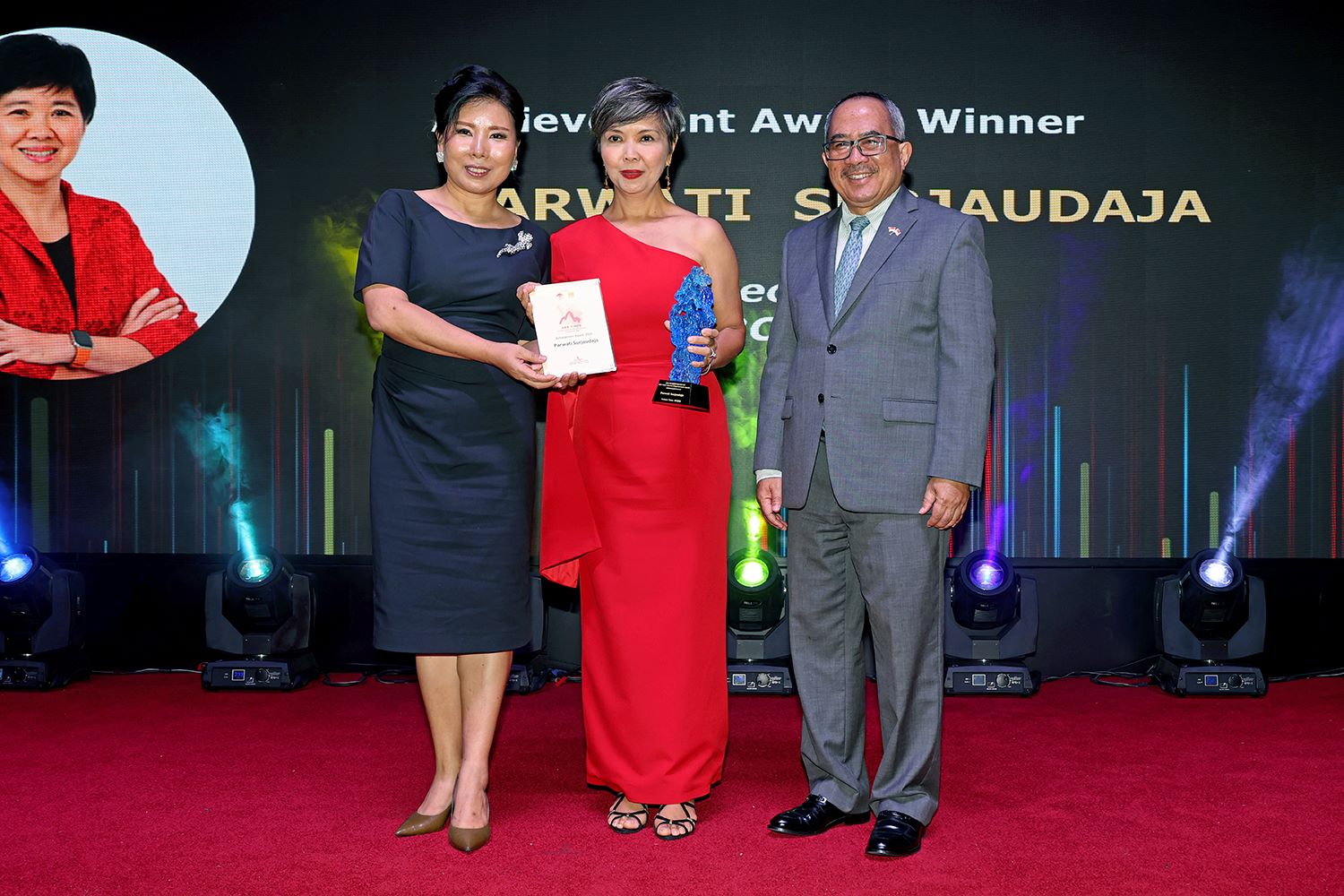 "She would like to express her heart felt gratitude and the extreme honor on receiving this This award is a testimony to our collective efforts in promoting gender equality and fostering positive changes in all our societies. "  Yap Aye Wee, Managing Director of Group HR OCBC, as a representative of Parwati Surjaudaja.
Parwati Surjaudaja has held the position of President Director at PT. Bank OCBC NISP since 2008. Due to her seasoned banking professional with over 30 years of experience, she brings the Bank OCBC NISP standing among the top 10 banks in Indonesia and has garnered one of the highest credit ratings in the country under her leadership.
Parwati Surjaudaja has been a pioneer in driving Environmental, Social, and Governance (ESG) initiatives in the region, particularly through the implementation of green and gender financing. Her unwavering dedication to these initiatives resulted in Bank OCBC NISP becoming the first bank in Indonesia to receive the Green Financing from IFC in 2018 and the sustainability bond for green and gender in 2020. Parwati's leadership in Indonesia's banking industry has garnered recognition. She was honored as one of Forbes Asia's Top 50 Asia's Power Businesswomen in 2016 and named Fortune Indonesia's Businessperson of the Year in 2021.
She hosts the YouTube and Spotify channels "#TAYTB With Me," where she promotes continuous learning and inspires others with her insights and expertise.
Annie Song, Editor-in-Chief of Fortune Times, said: "As an established and responsible integrated media, Fortune Times is here to stay, to diversify, to amplify, and to disrupt as we live in this digital era. We will continue to be responsible to businesses, societies, and families including championing issues related to women, while maintaining the trust we have built up in the industry all this while." She also announced that the group will launch a new platform called Family Fortune Times, which will cater to the demand of some 1000 family offices and ultra-high-net-worth individuals in Singapore and the region at the end of this year.
In total, 200 guests, including business executives, government officials and representatives of different industries, attended the awarding ceremony and an accompanied forum with the theme "Women's Influence in City Transformation".