With elegant décor and a cosy vibe, Si Chuan Dou Hua restaurant serves authentic Sichuan and Cantonese delicacies skilfully prepared by a team of talented chefs. Savour a wide array of family-friendly favourites including Braised Pork Belly served in Whole Pumpkin and specialities such as the nutritious double-boiled soups, succulent Roast Suckling Pig as well as handmade dim sum.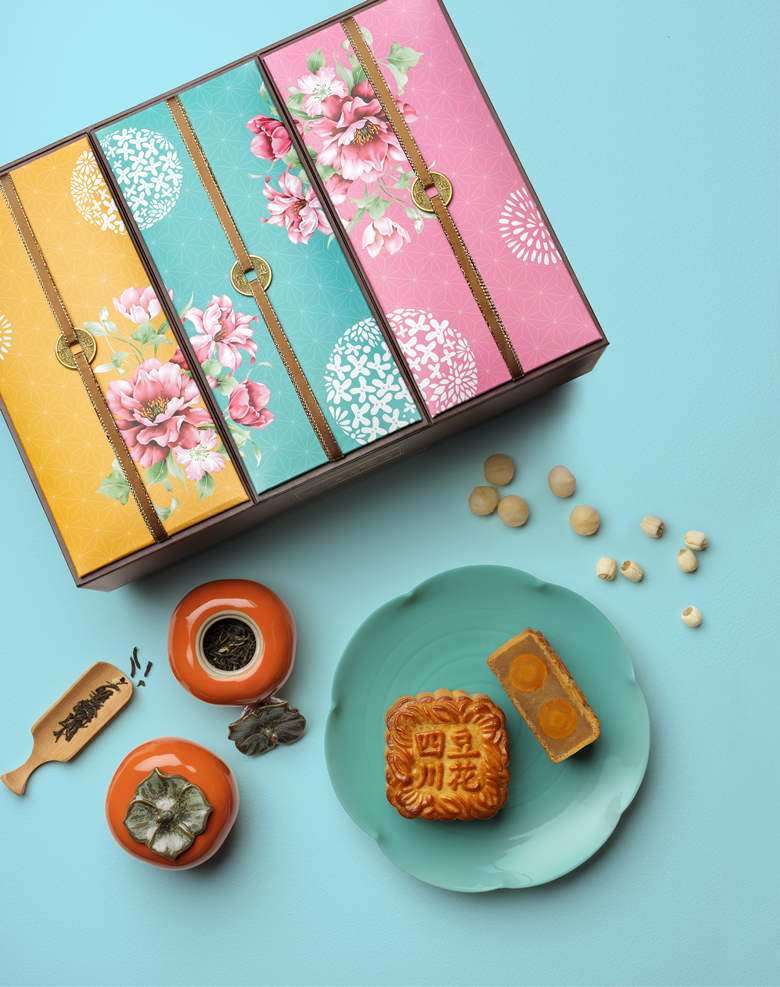 Celebrating Min-Autumn Festival this year, Si Chuan Dou Hua restaurant unveils a limited edition moon cake gift box, encompassing two exquisitely  designed persimmon-shaped tea caddies. The Charcoal White Lotus Seed Paste Moon cakes with Macadamia Nuts (黑金坚果莲蓉月饼) takes centrestage in the collection of low-sugar moon cakes. Sprinkled lightly with gold dust, this onyx black mooncake makes for an elegant treat, and is a delightful addition to the classic White Lotus Seed Paste Moon cakes with Single and Double Yolks (单黄/双黄白莲蓉月饼) and the popular Baked Filo Pastry Yam Paste and Yolk Moon cakes (酥皮芋泥月饼).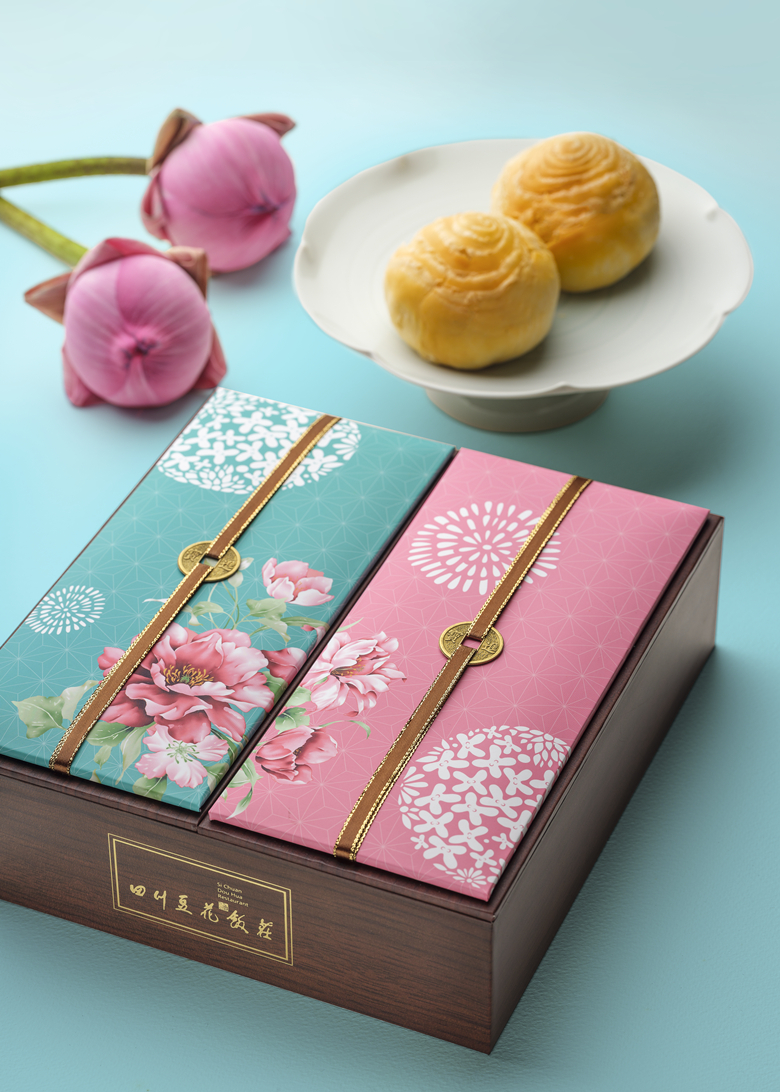 Perfect as gifts for your loved ones, the moon cakes come encased in beautiful boxes with peony flower prints and gold rimmed ribbons securing a Chinese coin representing wealth and prosperity.
For enquiries or dining reservations, please call Si Chuan Dou Hua restaurant at:
Top of UOB Plaza + 65 65356006
80 Raffles Place, #60-01 UOB Plaza 1,
Singapore 048624
Our Tampaines Hub + 65 6386 8113
1 Tampines Walk,
Festive Mall, #01-99,
Singapore 528523
PARKROYAL ON Beach Road + 65 6505 5722
7500 Beach Road, Singapore 199591
PARKROYAL ON Kitchener Road + 65 6428 3170
181 Kitchener Road, Singapore 208533