Plush by ERA, an industry's first initiative, aiming to empower the organisation's elite real estate professionals is launched to cater the increasing demands of their high-net-worth (HNW) clients by ERA Realty Network.
More than 100 of the organisation's real estate professionals are invited to join this exclusive initiative during the first phase of the rollout. "These invitees are those ERA agents who have achieved the sales record of 5m in single transaction in past two years." Mr Jack Chua, ERA's CEO introduced.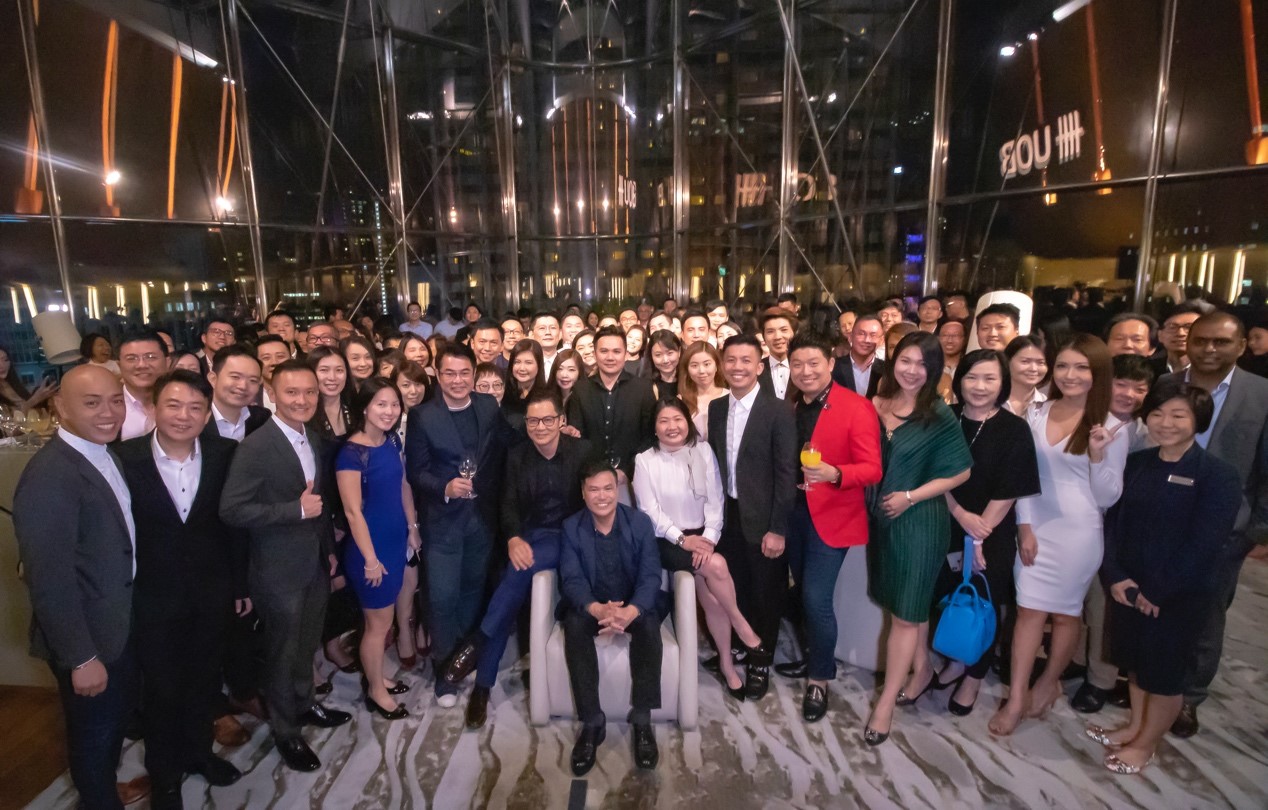 The aim is to eventually double the share of high-quantum properties, which was about 10% of the company's brokerage business.
He continued to share, "It is a networking platform for those agents who serve the HNWI clients. We kick off the initiative in Singapore, and will bring the concept with its network across Asia-Pacific region in future."
The transaction from July to Nov 2018 shows that the property transactions above $2 million rose to 64%, up from 50% in 2017. Historically, 2018 was the best year for CCR transactions above $2,000 psf with close to $10 billion sales volume.
It is reported by the Capgemini Asia-Pacific Wealth Report 2018 that Asia Pacific is also fast becoming an HNWI powerhouse, accounting for 31% ($27 trillion) of global HNW wealth in 2017. By 2025, it will surpass $55 trillion[1]. However, below 70% of HNW individuals are satisfied with the services provided by their wealth management firms, despite the substantial returns generated, and this is considerably lower than levels in the rest of the world.
Concerns over the lack of holistic services from wealth management firms, perceived low value-add management fees, and a lack of personal connection with their wealth managers were top reasons for this discontent.
"As a leader in real estate with a strong focus in providing professional services, ERA is well poised to cater to the growing wealth market in this region. With Plush by ERA, we want to fulfil the unmet needs faced by HNW individuals. We will partner with specialised wealth management and estate planning institutions to offer practice-based training to our agents in Singapore and across 10 Asia-Pacific countries," Jack Chua said.
With the launch of Plush by ERA, agents can expect two courses to be rolled out: The Ultimate Wealth Seminar and Estate Planning Course. The Ultimate Wealth Seminar is a series of seminars to be conducted by either in-house or external trainers, focusing on wealth creation, enhancement, distribution, protection and transfer. The Estate Planning Course is a two-day Associate Estate Planning Practitioner certification programme, helmed by a leading accredited course provider.
More wealth- and estate- related talks will also be organised in tandem with established institutions, together with strategic networking sessions with companies and brands specialising in the HNW market segment.
Under Plush by ERA, agents will acquire the requisite expertise in their specialised property segments, and become adept at interpreting the vast research data available to them. Not only that, they will develop an understanding of their clients' overall needs and circumstances, which will enable them to tailor their advice and services accordingly.
Secondly, the initiative will cultivate their professionalism, to always act in the best interest of their clients. Conflicts tend to arise due to varied developers' commission schemes, co-broking arrangements and agency opportunities. ERA's agents will learn to preempt such conflicts, and adhere to the highest ethical standards.
"The rigorous wealth management and asset planning training will raise the competency level of our agents, and emphasise the importance of ethics. Buoyed by a workforce of qualified and professional agents, ERA will boost the trust quotient of the industry," Jack added.
Headquartered in Singapore, ERA Realty Network Pte Ltd (ERA) is a leader in real estate, and a wholly-owned subsidiary of SGX Mainboard Listed, APAC Realty Limited. The Group has a vast network of offices throughout Asia Pacific with over 16,800 associates from Singapore, Cambodia, China, Indonesia, Japan, Korea, Malaysia, Thailand, Taiwan and Vietnam.