(Singapore, July 7, 2020) The opposition parties have not offered any suggestions on how to tackle the deadly scourge since the onset of the Covid-19 outbreak, said Prime Minister Lee Hsien Loong yesterday.
Instead, they are talking as if the crisis does not exist and Singapore can keep to its old ways, he added during the virtual lunchtime Fullerton rally.
He said that this is a "moment of danger and alarm", but the opposition has shown no recognition that the country is facing the crisis of a generation.
"They have been completely silent on how to tackle Covid-19 – both during the last six months and in this election campaign."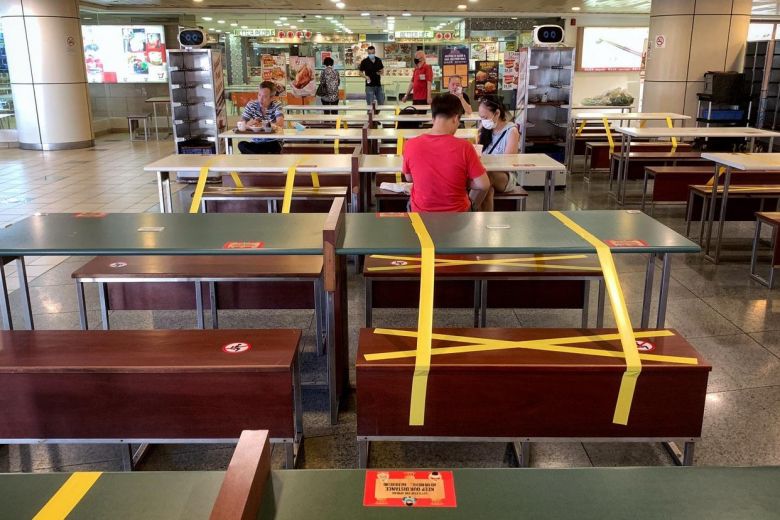 "What contribution will they make in Parliament, adding 'contrast' to the discussions they say, if they get elected as MPs? What will happen to Singapore, if they form the government? " PM Lee said.
The city-state's opposition parties have criticized the Government's handling of the Covid-19 crisis and its decision to call an election during the pandemic.
The 80-year-old Progress Singapore Party chief Tan Cheng Bock had said that the Government needs to focus on the public health aspects of the outbreak and not just jobs, while the Workers' Party and Singapore Democratic Party have put forth proposals to help those affected by the economic fallout from the pandemic.
Meanwhile, the pandemic is worsening in the island country.
As of 6 July 2020, the Ministry of Health (MOH) has preliminarily confirmed an additional 183 cases of COVID-19 infection in Singapore, the vast majority of whom are Work Permit holders residing in foreign worker dormitories.
However, there are 23 cases in the community, of whom 3 are Singaporeans/ Permanent Residents and 20 are Work Pass holders.
Yesterday's number of confirmed cases is more than double as many as the average of the past week, and triple compared to that two weeks ago.