(Singapore, July 9, 2020) As the Prime Minister, my duty is not just to keep Singapore intact through this crisis but must also hand it over to the next generation, in good shape, and into good hands, Singapore's Prime Minister Lee Hsien Loong said on a Facebook post right before Cooling-Off day.
The 68-year Prime Minister said that the People's Action Party has refreshed and reinforced its team with 27 new candidates in this election.
"They will represent you and walk with you, as we go through the difficult months and years ahead," he said, noting that GE2020 has been an unusual campaign.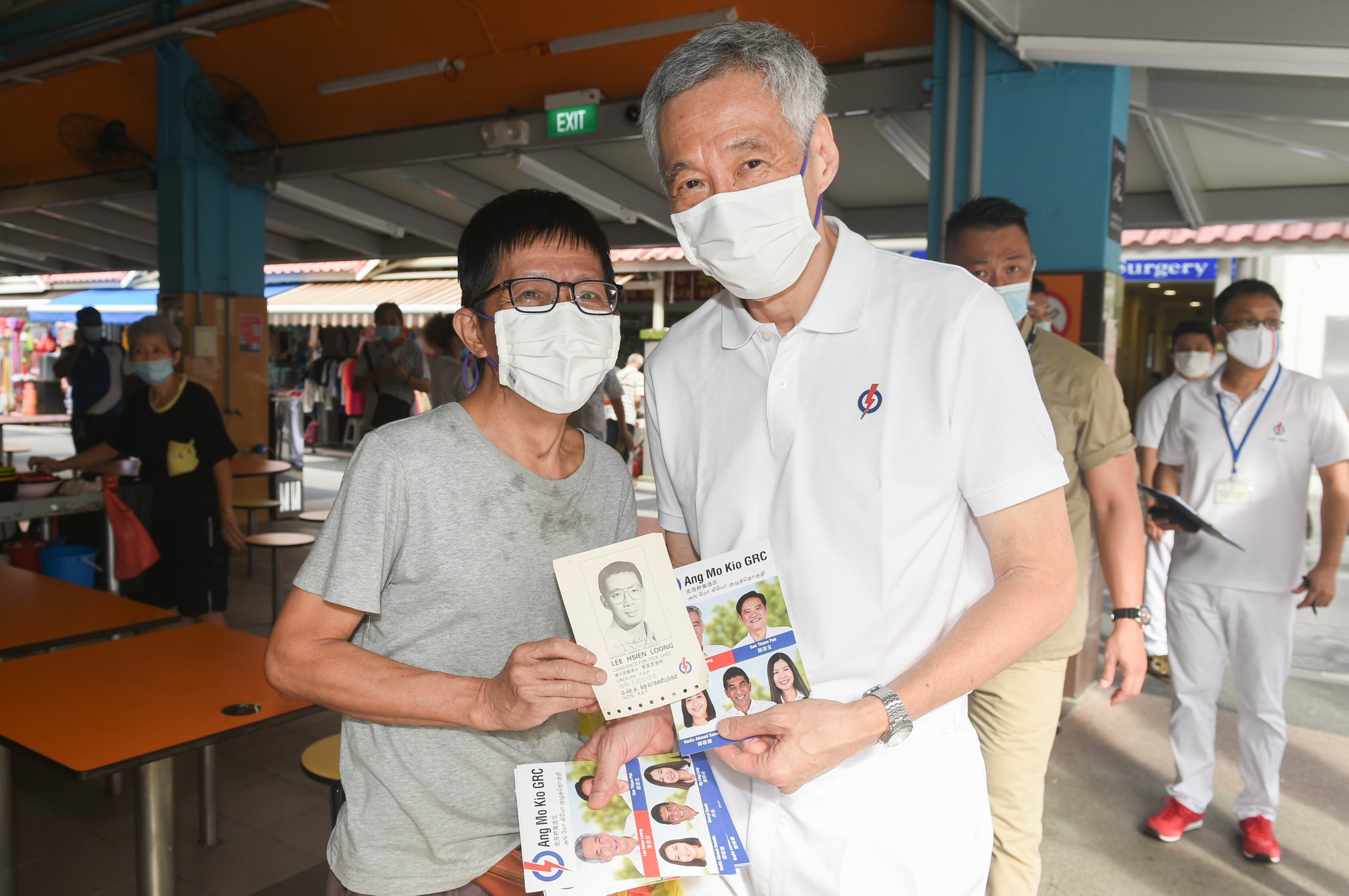 "With COVID-19, we could not gather and hold rallies as we usually do. Still, the virtual campaign has seen a full and serious discussion of issues, and all candidates have had ample opportunity to put forward their views to Singaporeans."
"As you reflect on the campaign on Cooling-Off Day tomorrow, and cast your vote on Friday, please think about what is at stake. When you vote, you will be choosing the team that you trust, to lead us through this grave crisis, and on to a brighter future."
He also thanked his supporters and volunteers who have bee looking after residents in Ang Mo Kio, and to Singaporeans who have supported me all these years in politics, for sharing his journey.
"I hope you will elect my PAP team to continue serving you, to secure Our Lives, Our Jobs, Our Future," he said.
In Singapore, the electioneering is prohibited on Cooling-off Day or Polling Day.
Some 2.65 million eligible voters will vote for a total of 93 Members of Parliament out of 192 candidates from 31 constituencies at their allotted polling stations.
The ruling People's Action Party (PAP) is the only party with candidates contesting every seat.
The first ballots will be cast in overseas locations. Voters in London can cast their ballots from 3pm today. In Singapore, the polls will open from 8am and close at 8pm,
After polling closes, ballot boxes containing the votes will be sealed by election officers. Candidates and their polling agents will be there to witness the process and may also place their own seals on the boxes.
The sealed boxes will be transported under police escort to their designated counting centers where they will be counted.
Once the ballot boxes have arrived at the counting centers, candidates and their polling agents can inspect the boxes again to ensure that the seals are intact and have not been tampered with. Counting centers are usually schools or community centers.
The boxes are then opened with the ballot papers poured out, sorted, and hand-counted by election officials. The ballot boxes will then be examined to be empty by all who are present.
Candidates can appoint counting agents to observe the counting of votes, and only one counting agent can be present for each party at each counting center.
Past elections have seen results announced only close to midnight at earliest and continuing all the ways into the wee hours of the night, especially if a recount is requested.
The election results will be announced live on television by the Returning Officer and published in the Singapore Government Gazette.
In 2015, the Elections Department (ELD) released a sample count of the votes after polls for the very first time.
A sample count is conducted in the early stages of the counting process to get an indication of a possible result for an electoral division.
However, as it is a sample count, the public should still wait for the Returning Officer's announcement of the official election results.
After the votes have been counted and the results announced by the Returning Officer, ballot papers and other official documents used in the election are sealed in separate boxes. Candidates and their polling agents will witness the process and can place their own seals on the boxes.
The boxes are then transported under police escort and held in safe custody for six months at the Supreme Court until destroyed to maintain the secrecy of the vote unless the President intervenes.