(Singapore, Sep 22, 2023) – Singapore needs to take appropriate precautions regarding the belief that some individuals may have opportunities to influence the city-state, Singapore's Foreign Minister, Vivian Balakrishnan, has told CNN's TV journalist and host Christiane Amanpour.
"Singapore is a young city-state, multiracial (and) multilingual. We are not Chinese, we are not Indians, we are not Malays, we are certainly not Americans. I am confident that there is a very strong sense of a Singapore identity," the 62-year-old Foreign Minister told Amanpour.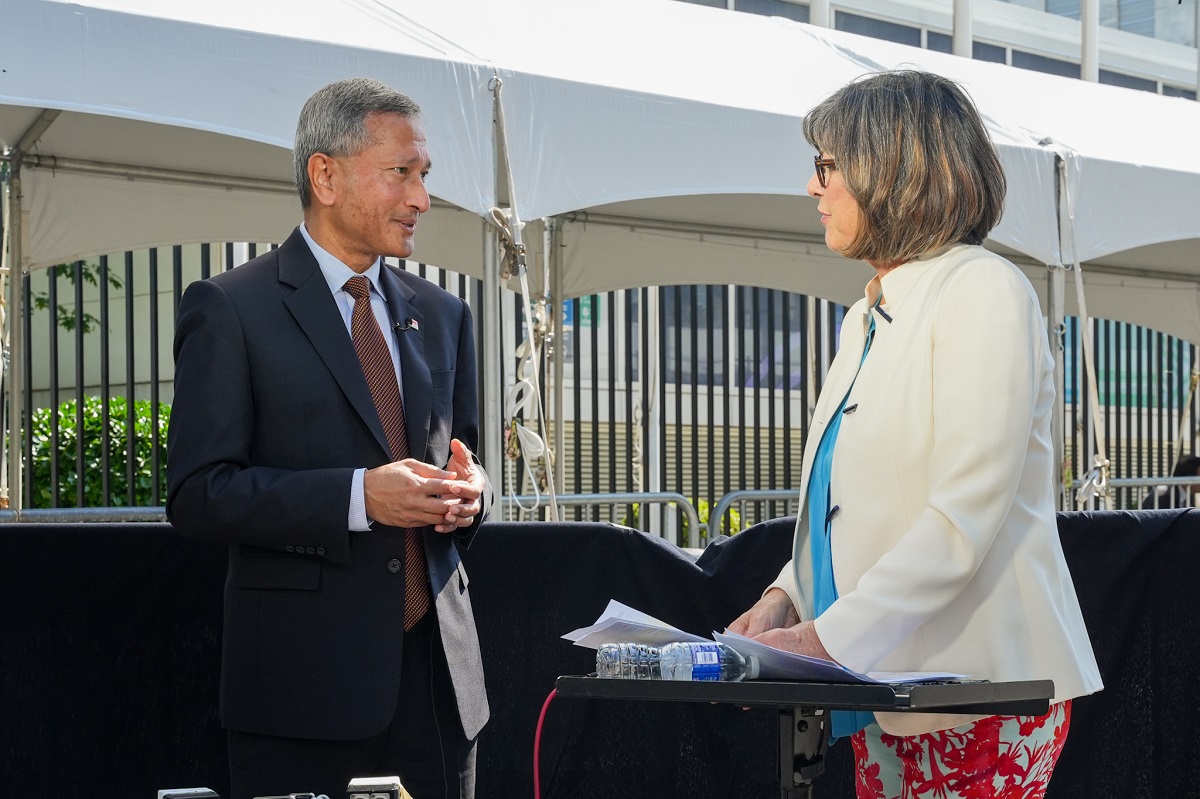 "We do not look at the world in binary terms… The fact that we understand and therefore some people may think they have opportunities to influence us, that is baked into our cultural DNA… It is something which we take appropriate precautions on… But my fundamental point is this – I trust Singaporeans," he said.
He said that Singapore is not to be anybody's vassal state or proxy.
"The way we navigate this nexus between the United States and China is to be straight with both of them," he said, noting that Singapore has told both powers that Singapore has its own long-term national interests.
"I do not have the luxury of saying sweet nothings in Beijing and sweet nothings in Washington. We play a constructive, honest broker role."
He said the United States is the biggest foreign investor in Singapore, and also the biggest service trading partner in Singapore. China is Singapore's biggest trading partner for goods. And Singapore is a significant investor in China as it has also investments in the United States.
"For us, the best possible world is one in which the two big boys get along."
As quoted by Amanpour in a question, Singapore's former Permanent Secretary in the Ministry said: "If too many Chinese Singaporeans are foolish enough to subscribe to Xi's version of the China dream, the multiracial social cohesion that is the foundation of Singapore's success will be destroyed. Once destroyed, it cannot be put together again."
That statement was also quoted in a July 24 story on Washington Post with the title "In Singapore, loud echoes of Beijing's positions generate anxiety."
Balakrishnan said while commenting on the statement,: "Singapore is a young city-state, multiracial (and) multilingual. We are not Chinese, we are not Indians, we are not Malays, we are certainly not Americans." "I am confident that there is a very strong sense of a Singapore identity. We may speak different languages, have different colours."