(Singapore, 9 Dec 2022) Through 3 months' nomination and selection, Fortune Times, a Chinese business magazine in Singapore, held the award ceremony for the 8th Annual Fortune Times Awards on 9 December 2022 at St Regis Hotel Singapore. Professor Lam Kwok Yan, Associate Vice President (Strategy and Partnerships) and Professor in the School of Computer Science and Engineering at the Nanyang Technological University (NTU), has been awarded the "ASIA'S MOST INFLUENTIAL SCIENTIST" at the 2022 Fortune Times Awards Ceremony.
As the world enters post COVID-19 era, technological innovation has become the driving force for economic recovery and sustainable development. Prof. Chwee Teck LIM was awarded the "ASIA'S MOST INFLUENTIAL SCIENTIST" by the judge panel of the 2022 Fortune Times Awards for his outstanding contributions to infocomm and cyber security.
Professor Lam Kwok Yan is concurrently serving as Director of the Strategic Centre for Research in Privacy-Preserving Technologies and Systems (SCRIPTS) and Director of NTU's SPIRIT Smart Nation Research Centre. Since August 2020, Professor Lam has been on part-time secondment to the INTERPOL as a Consultant in cyber and new technology innovation.
Professor Lam has been a researcher since 1980s. His research interests include distributed systems, IoT security infrastructure and cyber-physical system security, distributed protocols for blockchain, biometric cryptography, homeland security and cybersecurity. He has collaborated extensively with law-enforcement agencies, government regulators, telecommunication operators and financial institutions in various aspects of info communications and cyber security in the region.
In 2018, Professor Lam founded TAU Express Pte Ltd, an NTU start-up which specialises in AI and Data Analytics technologies for Smart Cities applications. TAU is a spin-off of the Intelligent Case Retrieval System project, a collaboration between NTU and the Singapore Supreme Court.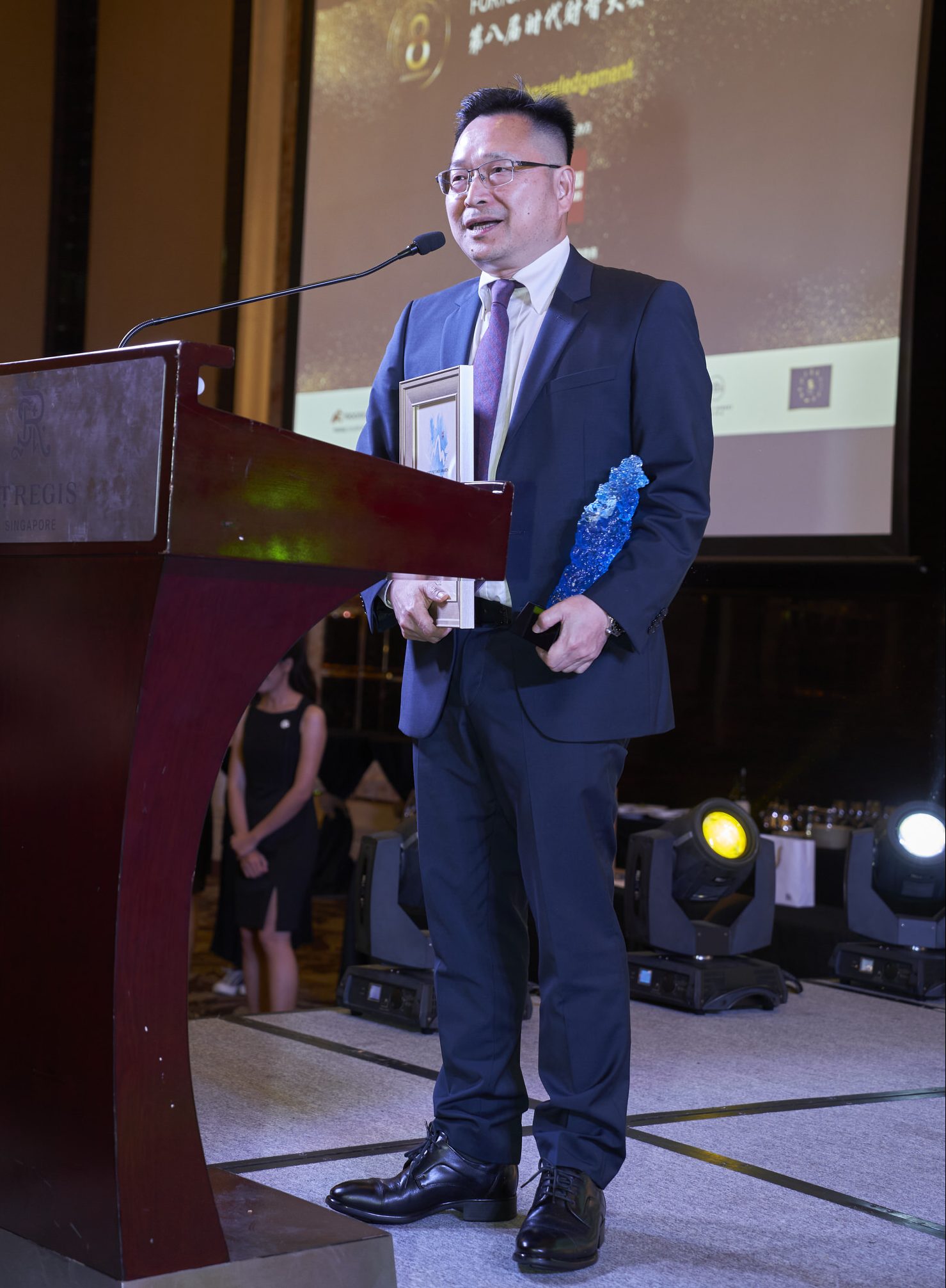 In his acceptance speech, Professor Lam said: "This award is a recognition to my work in scientific research for the past more than 30 years. I am extremely fortunate to be doing my research in a very conducive environment, in Singapore university with a very strong support from university and the government. Going forward, my aim is to bring forward my scientific research result to work with the industry to create real world impacts, we welcome research collaboration with the industries."
This year, four awards were presented on the Fortune Times Awards 2022, including the "ASIA'S MOST INFLUENTIAL SCIENTIST" award, which is given to a scientists with more than 15 years of R&D experience, professional ethic conduct without bad records. The candidate must have made distinguished academic achievements or owned significant patents; or had initiated a scientific research project with major theoretical or technological breakthroughs or reaching the world advanced level. He or she must had made outstanding contributions to Asian development through science and tech achievement.