(Singapore, Sep 25, 2019) The City Developments Limited (CDL) has launched its newly revamped Republic Plaza which is hailed to have the island country's biggest office building UHD LED screen and whose tenants can manage daily functions, from parking to dining, through a smart app.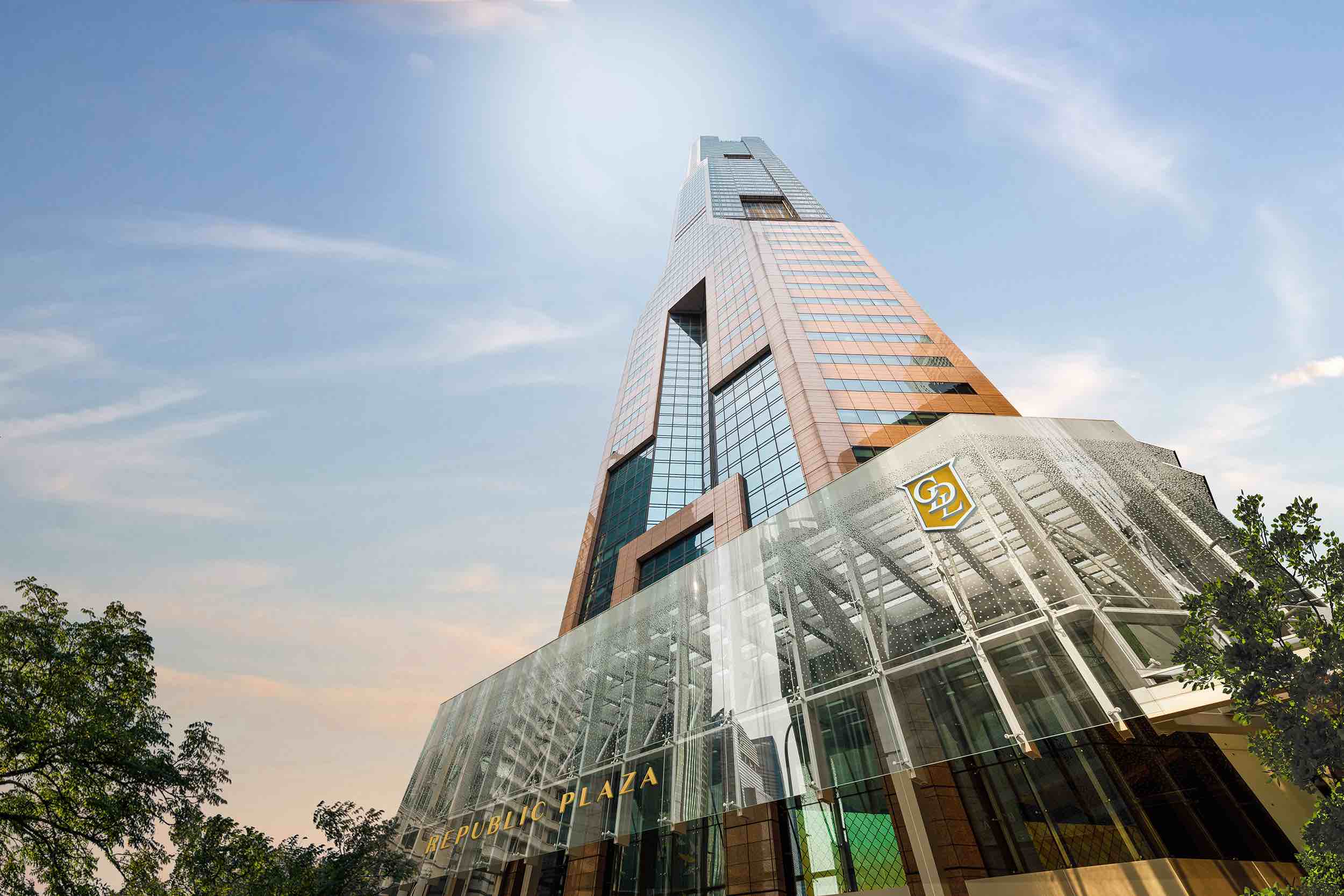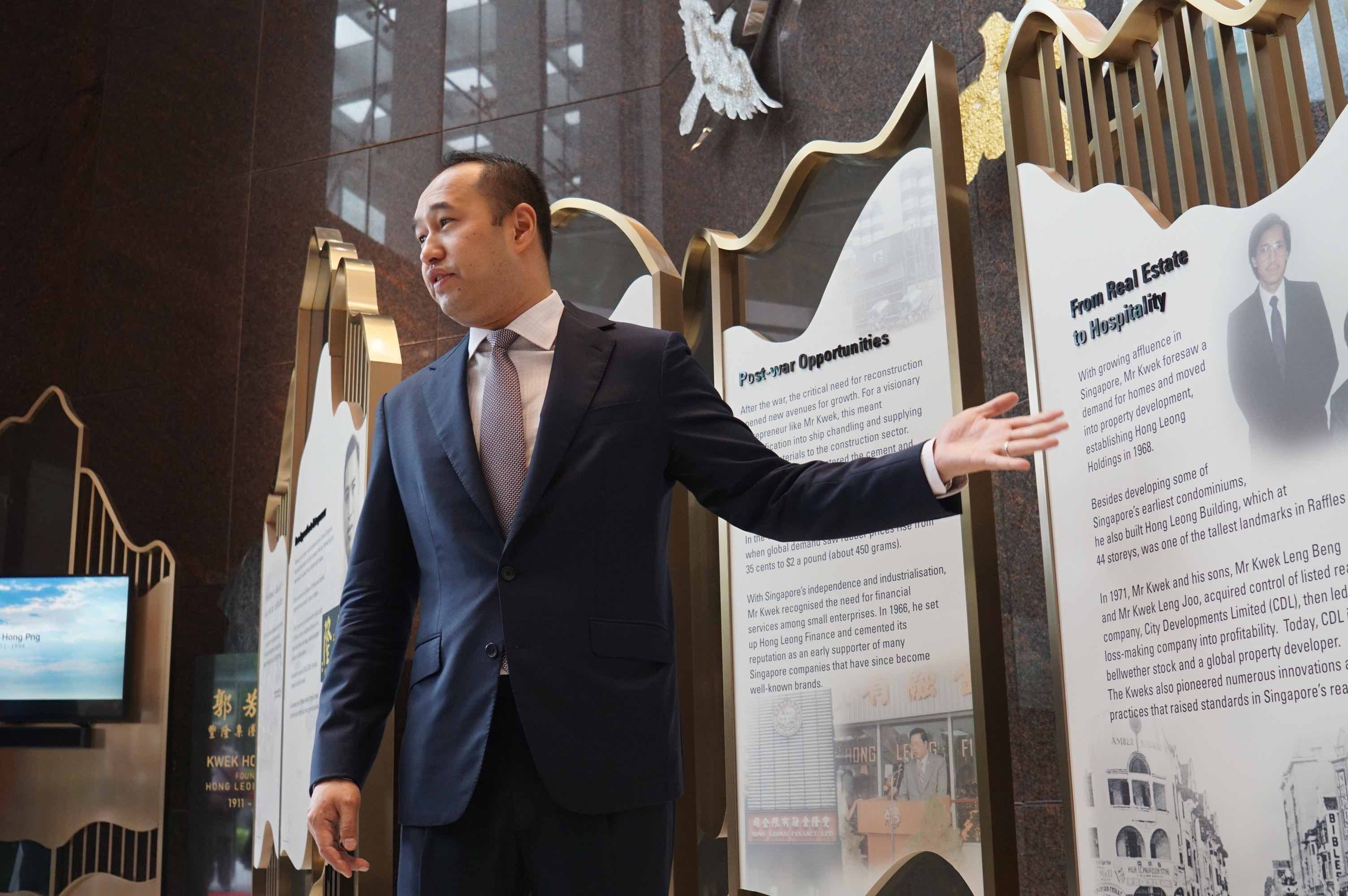 Located in the heart of Raffles Place, the revamped flagship property underwent a $70-million Asset Enhancement Initiative (AEI) which started in April 2018. This is its first major facelift since the building was completed in 1996. The 66-storey, 280-metre tall RP is one of Singapore's tallest skyscrapers.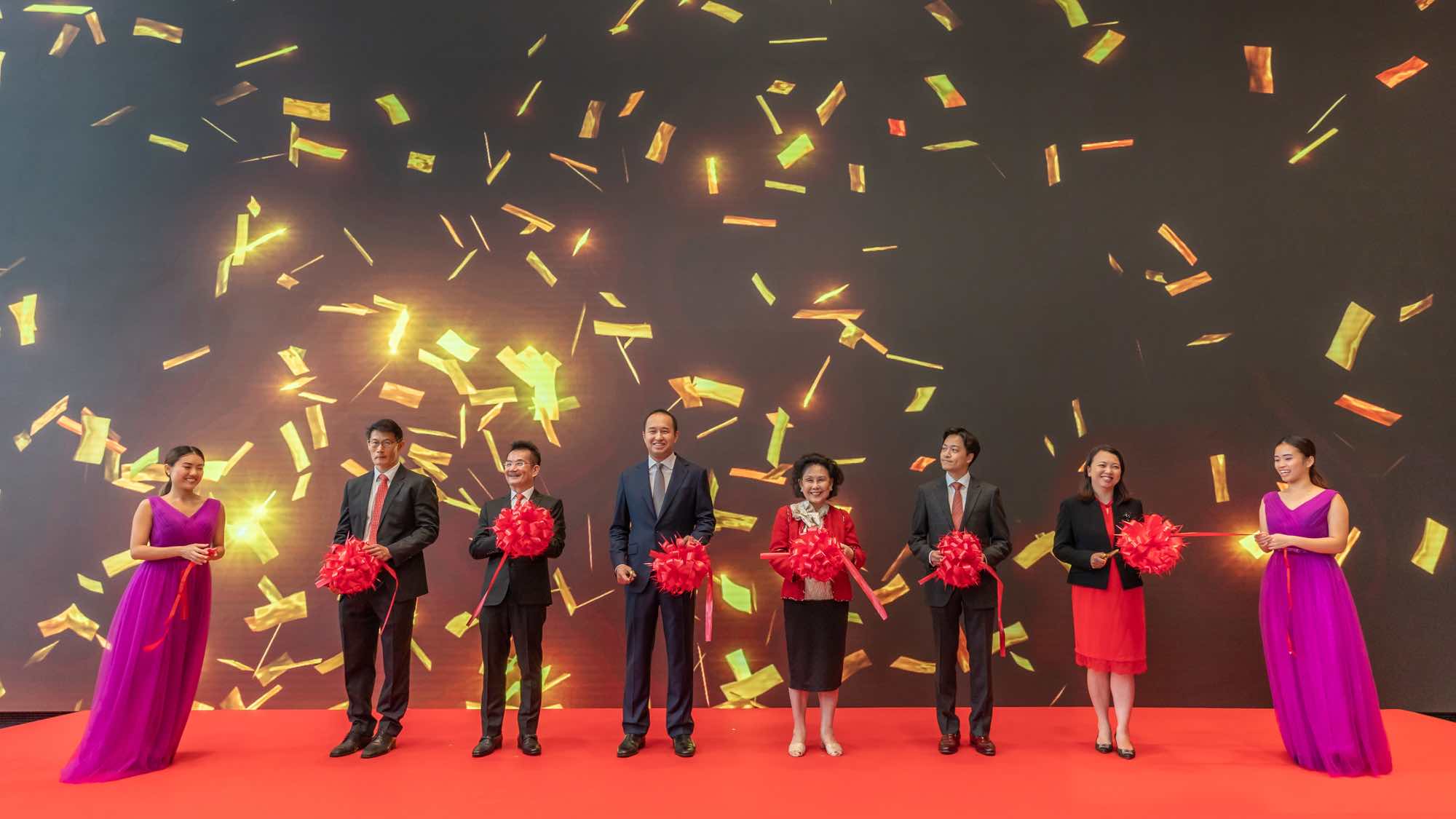 Mr Sherman Kwek, Group Chief Executive Officer of CDL, said, "The revamp of RP reflects our focus on rejuvenating our existing assets to unlock value and strengthen our recurring income stream. Through the AEI, RP has been transformed into a modern and vibrant destination in the Central Business District – renewing its standing as one of Singapore's most iconic Grade A office landmarks."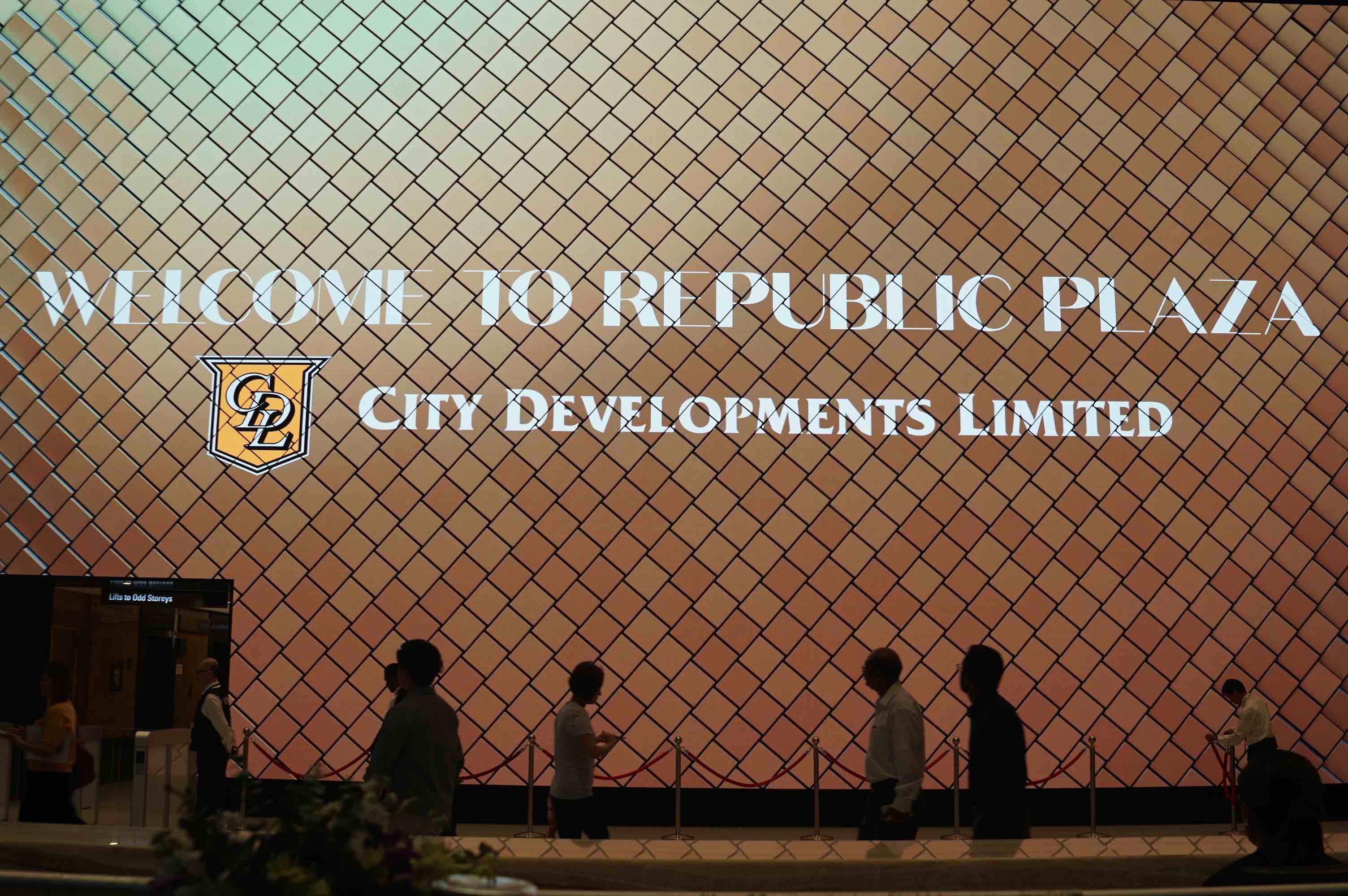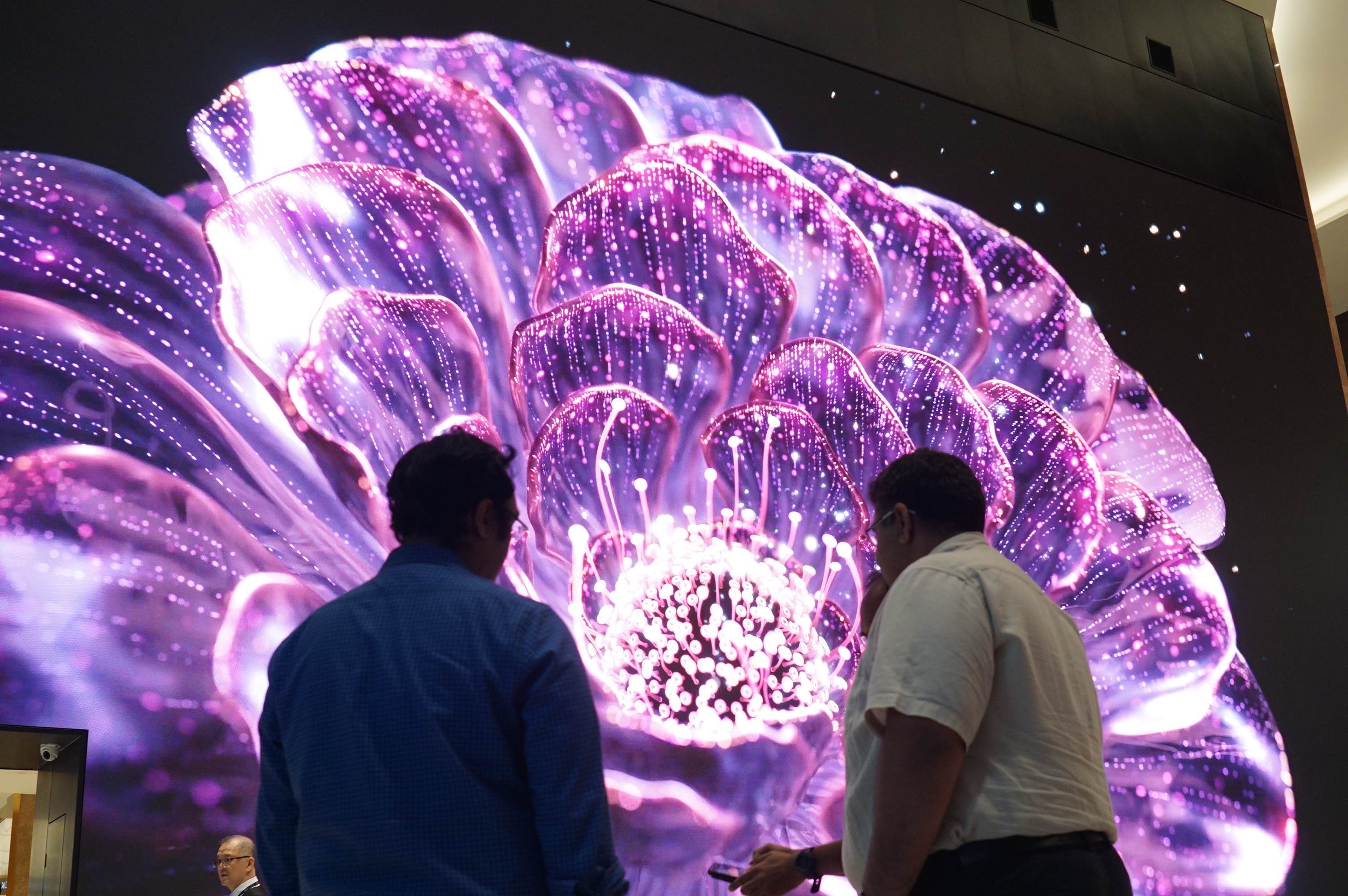 Upon arrival, visitors are welcomed by an digital wall which comprises 622 Ultra High Definition (UHD) LED panels. At 1,800 sq ft, RP's digital wall is not only the largest LED wall in the CBD but is also Singapore's largest UHD LED wall in an office building.
Conceptualised as a 'life-in-motion' living display, the LED wall serves as a digital canvas for a specially curated series of stunning, larger-than-life 3D motion animation, transforming RP's lobby into a living 'gallery' that offers a unique, ever-changing sensory experience, from day to night.
Besides, the AEI includes a major makeover of RP's main lobby, arrival frontage, individual lift lobbies as well as lift modernisation and significant interior enhancements to drive space efficiency.
"Beyond infrastructure and space efficiency upgrades, we leveraged innovation and technology to redefine user experience through our proprietary CityNexus smart building app – transforming RP into a smart workplace of the future. The app interface is intuitive, bringing convenience at the touch of a finger," Mr Sherman Kwek said.
"Post AEI, we have seen positive rental reversions at RP and achieved strong committed occupancy of over 90%, with the retail space fully leased," he added.
Created by CDL, CityNexus is a new, innovative smart building app for all RP tenants to enhance user experience and convenience. Tenants can access a myriad of value-added services (VAS) such as building access, meeting room booking, air-con extension request and building feedback submission.
For a smooth visitor experience, tenants can provide their guests with direct turnstile entry and book dedicated VIP parking lots. The app includes an 'Order-Pay-Collect' function, enabling office tenants to pre-order their meals from RP F&B outlets and pick up when ready.
CDL also collaborated with United Overseas Bank (UOB) to provide RP's F&B tenants with financial and digital solutions. UOB's solutions complement the F&B pre-order function by streamlining end-to-end transaction workflows, helping tenants to enhance operational efficiency and gain real-time insight into their finances. More VAS will be progressively added to the CityNexus digital platform. Currently available exclusively at RP, the app will potentially be rolled out across other CDL office buildings.
In addition, RP's retail podium has expanded by another 3,400 sq ft of lettable retail space created from the partial conversion of its car parking area. Public area layouts were reworked to improve pedestrian traffic, and technical specifications were upgraded to cater for a greater variety of F&B offerings.
RP now has an exciting 24,100 sq ft retail enclave across three levels, housing close to 40 F&B and retail outlets offering a variety of local and international cuisines including Din Tai Fung, Starbucks, Café Amazon, MOS Burger, Cedele, Dimbulah, as well as several new-to-market concepts like Heybo, BIGDADDY and SUKHUMVIT 100.