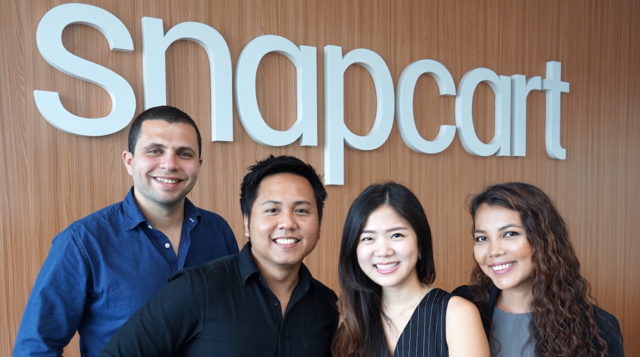 Singapore, 6 Feb 2018 – South-East Asian consumer analytics startup Snapcart is expanding its services to Singapore, following a US$10 million Series A funding round led by Singapore venture capital Vickers Ventures Partners, including investors such as SPH Ventures (formerly SPH Media Fund) and Wavemaker Partners.
Starting Feb 1, 2018, consumers are able to download the Snapcart app on both IOS and Android, while consumer brands will be able to access the company's data-driven shopper and consumer insights.
Snapcart collects purchase data and gives shoppers cashback for scanning their receipts. These receipts are then processed and analysed by its proprietary technology based on artificial intelligence (AI) to provide real-time analytics to clients and partners.
Snapcart is currently active in Indonesia and the Philippines, with over one million downloads globally since its launch in 2015.