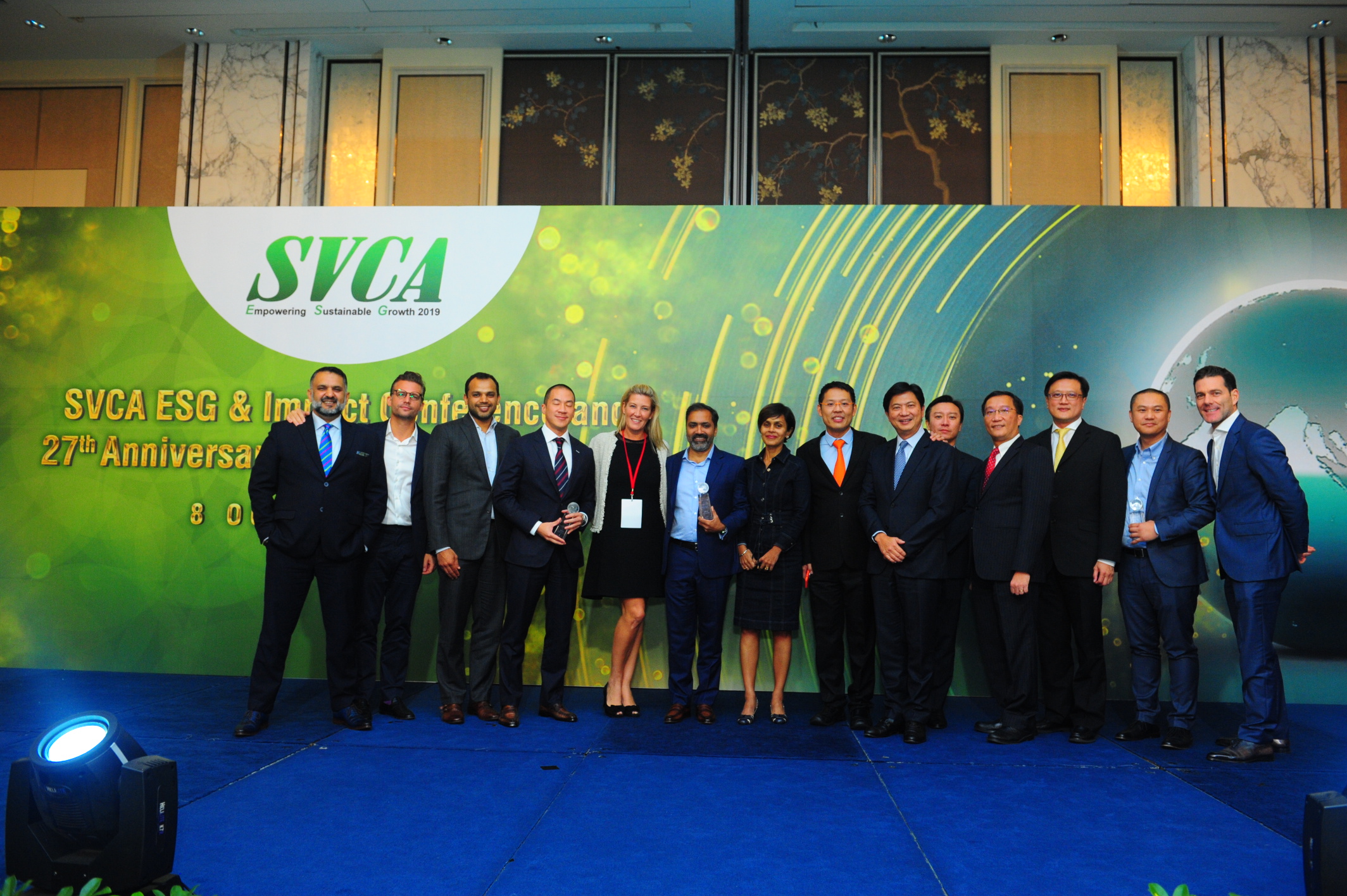 (SINGAPORE,11th October 2019) :  There is a total of US$ 3.8 billion (S$5.2bil) capital was invested by VC and PE firms into startups and companies from Southeast Asia in the first half of the year 2019 in face of tremulous financial headwinds.
According to Preqin's PE and VC report on Southeast Asia, the top ten VC deals by value were dominated by unicorns and fast-growing companies from Singapore and Indonesia like Grab, Go-Jek, and Group One Holdings.
"With rising political turmoil, economic uncertainty, and volatile trade conditions, private equity and venture capital have become a crucial piece of today's capital market infrastructure and are proving to be vital to the sustained development of companies worldwide."Dr. Thomas Lanyi, Chairman of The Singapore Venture Capital and Private Equity Association (SVCA) said in a statement.
"As a relatively small 'player' in the current geopolitical and economic tug-of-war, Southeast Asia has been weathering the storm comparatively well. The region continues to attract fresh capital and reports resilient investment activity across a range of sectors and countries. "
On 8th Oct, SVCA has commemorated its 27th Anniversary with awards recognizing venture capital and private equity firms who have made successful and astute investments and exits in the past year.
The tenth SVCA Annual Awards was held in conjunction with the association's gala dinner at the Shangri-La Hotel's Tower Ballroom. In addition, SVCA has also launched the inaugural ESG & Impact Conference which brought together industry practitioners to learn and share best practices on the same day.
Dr. Thomas Lanyi said that the SVCA Awards recognizes the most outstanding accomplishments by the most extraordinary fund managers. As SVCA dedicated 2019 to the promotion of Environmental, Social, and Governance (ESG) values, a new Award "ESG Award of Distinction" was introduced.
"The Award seeks to recognize the efforts of the PE and VC industry to make a real impact on society without relinquishing financial returns."
The 2019 SVCA Award Winners are as below:
ESG Award of Distinction – KKR | Investee: Barghest Building Performance (BBP)
Barghest Building Performance (BBP) is a Singapore-based provider of commercial solutions dedicated to reducing energy consumption and carbon emissions for large buildings and industrial users. With proven energy savings, clear environmental impact and strong growth momentum, KKR's portfolio, Barghest Building Performance, stood out with an attractive business model that is clearly aligned with that of its customers.
VC Deal of the Year – Insignia Ventures Partners | Investee: Payfazz Inc
With a world-class mobile application, Payfazz turns individuals and shop owners into bank branches, creating the largest asset-light banking network in Indonesia. Its spectacular growth and performance have earned Insignia Ventures the VC Deal of the Year Award for the 2nd year running.
PE Deal of the Year – TPG Capital | Investee: Pathology Asia Holdings
With a vast network of laboratories across Singapore, Malaysia, and Vietnam, Pathology Asia Holdings is a leading independent pathology service provider in Southeast Asia. The PE Deal of the Year was won by TPG whose extensive network in the healthcare sector, combined with its close relationship to the veteran management team enabled the execution of complex parallel transactions resulting in the merging of two businesses to create the leading player for pathology services in Southeast Asia.
Fund Raised of the Year – Warburg Pincus
The award goes to Warburg Pincus for its exceptional fundraising of Warburg Pincus China-Southeast Asia II which closed at $4.5 billion within 6 months. With an impressive record of 12 investments in Southeast Asia since 2015, WPCSEA II has already made two investments since the close of the fund earlier in the year.
VC Exit of the Year – Qualgro Pte Ltd | Investee: Wavecell Pte Ltd
Wavecell is a cloud communication platform providing SMS, chat apps and video communication. Wavecell's clever identification of a profitable niche in business communication services amidst the shrinking demand for SMS in the consumer sector, enabled its phenomenal growth on the wave of e-commerce, two-step authentication, and internet use. Qualgro's clear value creation introducing strategic customers, advice on business strategy, executive recruitment, and follow-on fundraising led to its exit at 12x investment and an internal rate of return of more than 100%!
PE Exit of the Year – Everstone Capital Asia | Investee: Rubicon Research Private Limited
Rubicon Research Private Limited is a pharmaceutical product development company engaged in R&D and manufacturing of branded, specialty generic, and over-the-counter (OTC) products. Everstone's ability to leverage its network of advisors and experts enabled Rubicon to transform from a contract manufacturer to develop its own products creating astounding value in a competitive industry yielding close to 4x returns within 3 years.