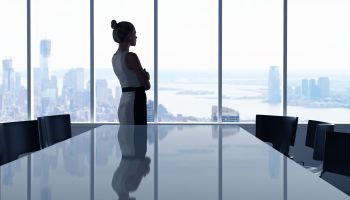 Singapore, 13 Feb 2018 – SGX-listed companies have showed some improvement in terms of gender diversity, with a 10.8% female representation on their boards in 2017, an increase from 9.9% in 2016, and 9.5% in 2015.
The proportion of all-male boards have also reduced slightly from 55% three years ago to 50% in 2017.
Top 100 primary-listed companies led the way, achieving a 13.1% women's participation on boards (WOB), up 2.2 percentage points from 10.9% in 2016. This represents the highest increase over the past three years.
Nonetheless, Singapore still trails behind other countries, with Norway and France both having a female board representation of 42% in listed firms. This is followed closely by the UK (27.6%), Australia (26.1%) and the US (21%).
Within Asia, females in Malaysia also hold a 19.2% share of board seats among the top 100 listed firms. Hong Kong fared slightly better than Singapore at 13.3%, while China, Japan and South Korea were among the countries with the least diversity.
New board seats were still mostly filled by men. About 40% of directors appointed to the boards of the top 100 firms, and all SGX-listed companies over the past three years were first-time directors, debunking the notion that boards prefer experienced directors.
However, most of these new appointees were men – this was almost 70% for the top 100 primary-listed companies, and more than 80% for all SGX-listed companies.
Currently, 41% of the top 100 companies have at least one independent director serving nine years or more. There are 101 of such directorships that need to be renewed should the nine-year rule become mandatory if it is moved to become a SGX listing rule.
Similarly, 45% of all SGX-listed companies have at least one independent director serving nine years or more. There are 648 of such directorships, with the longest tenure spanning 46 years.
The public consultation on the revised Code closes on March 15, with the revised code to be launched in the second half of 2018.