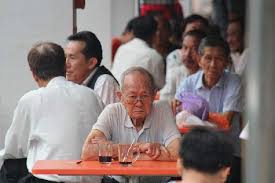 Singapore, 29 Feb 2018 – Seniors aged 50 and above will have easier access to government schemes with the launch of a one-stop website that consolidates and simplifies schemes.
Seniors can view a list of schemes from www.silverschemes.sg, also mobile-optimized, according to three ages groups – 50-54, 55-67 and 68 & above – with categories including financial, work, social and health.
There are currently about 50 government schemes for seniors.
Roadshows once every two months will be conducted to inform seniors about the website and teach less IT savvy seniors on the use of it.
While the website is currently available only in English, making it available in other languages will happen within the next six months.
There are also plans to expand the platform to include skills training, volunteer and employment opportunities.
Silver Support estimated 140,000 elderly Singaporeans to be benefited in 2017.