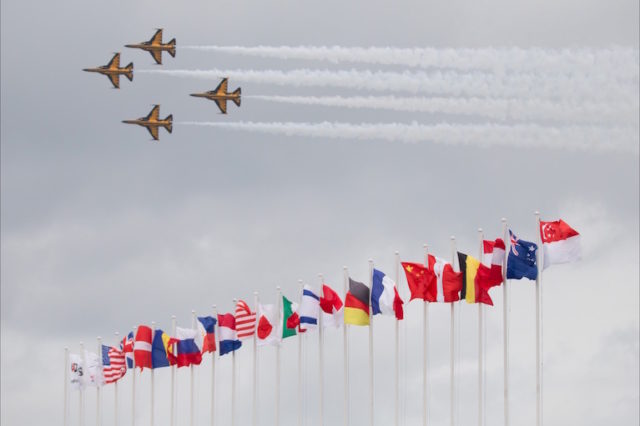 Singapore, 7 Feb 2018 – The Asia-Pacific will need about 14,450 new planes valued at US$2.3 trillion over the next two decades as passenger traffic in the region is set to triple.
With passenger traffic slated to expand at 5.6% annually, outstripping the global average of 4.4%, the Asia-Pacific fleet will grow from 6,100 planes today to nearly 17,000 in 20 years.
The new orders from the region will account for roughly 40% of global demand. Of the 14,450 planes, the European aircraft maker estimates that 9,800 will be in the single aisle category, while there will be demand for 4,000 widebodies and 650 very large aircraft.
Emirates' recent order for 20 A380s with an option for 16 more – seen as a lifeline for the jumbo jet programme – will stabilise production for the A380. He also said that the European plane-maker is considering increasing the production rate for its in-demand single-aisle products.
Last year, Airbus delivered 367 new planes to 50 operators in the Asia-Pacific last year, which was more than half the aircraft it delivered worldwide.
The European planemaker's total backlog for this region stands at over 2,000 – or a third of its total backlog. According to Airbus, it pipped rival Boeing to win 65% of the new orders from this region last year, with 100 new aircraft orders.
People can expect the following teams in the Airshow 2018:
Black Eagles Aerobatic Team 8 x T-50




     Republic of Korea Air Force

Jupiter Aerobatic Team 6 x KT-1B




     Indonesian Air Force (TNI-AU)

SU-30 MKM




     Royal Malaysian Air Force

JAS-39 C/D




     Royal Thai Air Force

B-52 H




     United States Air Force