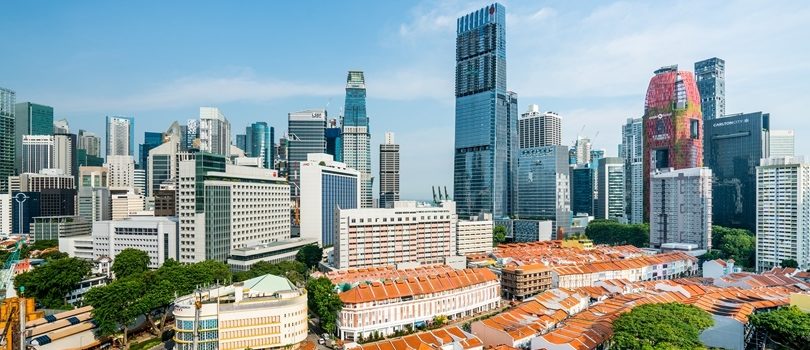 According to the Singapore Business Review, the Shenton Way/Tanjong Pagar district, in particular, was the most popular in the region for TMT firms and flexible workspace operators due to its "excellent accessibility".
"City Hall and the Raffles Place/New Downtown area are also good locations with ample supply of quality office stock," Colliers said as quoted by SBR.
The research, which hasn't been publicized on Collier's website, is reported to use four metrics – existence of a tech cluster, availability of office stock, accessibility and cost of rent – to identify the top city submarkets for TMT occupiers.
With an index score of 62.6%, Singapore performed strongly on the three of the four metrics used by the study, including the existence of a tech cluster, availability of office stock and accessibility, which more than outweighed its poor performance in the property metric due to the high office rents in the city, according to Singapore Business Review.
In the overall rankings, Singapore ranks behind Bangalore (68%) which holds the top place. Singapore ranks ahead of Shenzhen (60.9%), Beijing (60.3%), Shanghai (60.1%) and Seoul (59.5%),
Shenton Way/Tanjong Pagar emerged as the top location for TMT tenants, with TMT occupancy standing at 21%. The area stands to benefit greatly from the CBD Incentive Scheme, with two new Grade A buildings rejuvenated since 2017 and a few more in the pipeline for 2020-2021. Monthly rent stands at US$75.8 per sqm.
City Hall is also another location for TMT tenants, with 17% TMT occupancy given its excellent accessibility to MRT and bus routes. Monthly rent is estimated at US$76.8 psm.