The Ministry of Trade and Industry (MTI) has signed two Memoranda of Understanding (MOUs) with China to deepen bilateral economic cooperation.
Under this MOU, which were signed in the presence of Prime Minister Lee Hsien Loong and Chinese Premier Li Keqiang in Beijing, Singapore and Shanghai will establish a Ministerial-level platform to deepen cooperation in six key areas.
Among them: Belt and Road Initiative, financial services cooperation, technology and innovation, ease of doing business, urban governance, and people-to-people exchanges.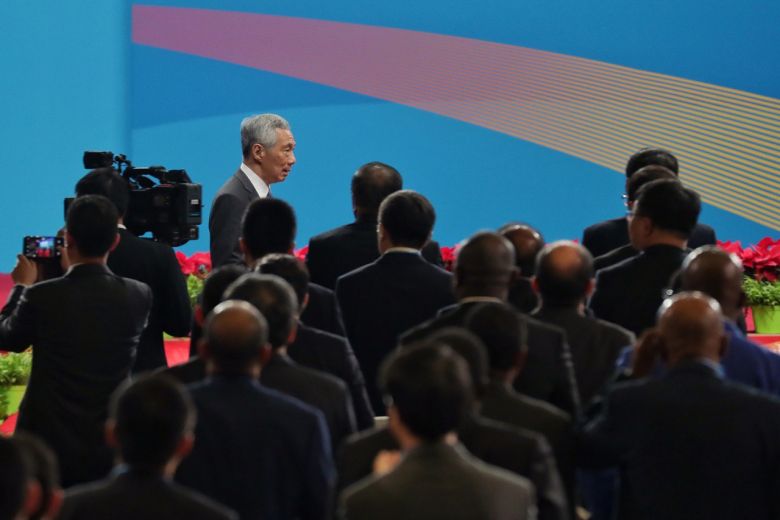 Enterprise Singapore and the Foreign Affairs Office of the Shanghai Municipality will serve as the Council Secretariat for Singapore and Shanghai respectively. This is Shanghai's first comprehensive institutionalized platform with a foreign country, officials said.
Minister for Finance Heng Swee Keat and Shanghai Mayor Ying Yong will be the Co-Chairmen of the SSCCC, while Senior Minister of State for Law and Health Edwin Tong and Vice-Mayor of the Shanghai Municipal People's Government Xu Kunlin will serve as Vice Co-Chairmen. The inaugural SSCCC meeting is scheduled to take place on 24 May 2019 in Shanghai.
Under the Implementation Framework MOU, sectors including logistics, e-commerce, infrastructure and professional services such as financial and legal services, are highlighted as areas for collaboration in third-party markets under the BRI. Both sides will also formulate and maintain a project list to keep track of third-party market cooperation projects between Singapore and China.
Singapore and Shanghai enjoy robust economic relations. In 2018, Singapore-Shanghai trade amounted to approximately US$13.5 billion, accounting for about 13.6% of Singapore's trade with China. As of end 2018, Singapore had over 4,800 projects in Shanghai, amounting to about US$15.2 billion worth of cumulative actual investments.
Singapore was the largest overseas investment destination for China along the Belt and Road and captured close to 23% of the total investment outflow from China to Belt and Road countries in 2018.
Business collaborations1 between Singapore and China in third-party markets cover sectors ranging from infrastructure, financing to professional service and cover regions such as Southeast Asia.