(Singapore, Sep 3) A traveling art exhibition is being held at the National Museum of Singapore, displaying artworks created by six Southeast Asian females who rise from poor livelihood.
The Maybank Women Eco-Weavers program supports the six artists through training, capacity-building, and microfinancing. As part of the program, all of them completed short-term residencies at the various weaving centers with Maybank Women Eco-weavers across the region.
Singapore's Deputy Prime Minister Heng Swee Keat attended today's launch ceremony in the museum.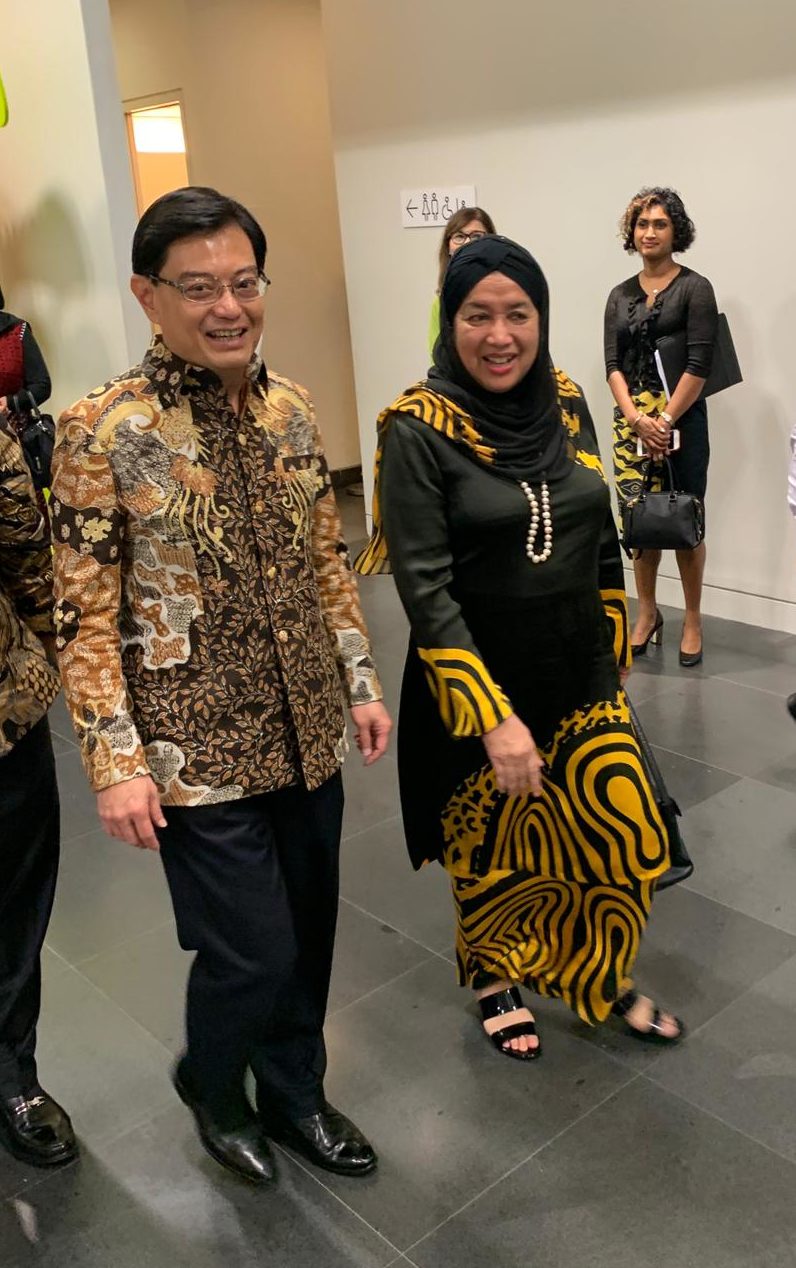 Shahril Azuar Jimin, CEO of Maybank Foundation, said: "The program, started since 2016, is an initiative that brings together ASEAN's heritage through the ancient art of textile weaving to create a sustainable weaving industry."
In an interview with Fortune Times, Mr. Shahril Azuar Jimin said a major purpose of the program is to promote economic independence and financial inclusion for women across the region.
One of the six is Ms. Khampong Ouanvilay from Laos, who used to be a chicken farmer. In 2017, she received two weeks of training under the support of Maybank's program to learn natural color dyeing and weaving. Now, she makes more than twice her previous income by becoming a full-time weaver.
Another woman called Sokchan Sophany used to work as a waitress at a restaurant in Cambodia after quitting school two years ago. After joining the program in July 2019 in Siem Reap, she picked up weaving through the complimentary training course. Now, she made a better living with her art skills.
Mr. Shahril Azuar Jimin said Maybank is planning to promote the program to more women in the region, especially the impoverished places.
The exhibition at the Concourse of the museum will run till Sunday, and the admission is free.