The Singapore Fintech Festival recorded 380 participants in the event's deal-making platform where investors indicated their intentions to invest up to a total of $8.54b (US$6.2b) for ASEAN enterprises next year, according to the Monetary Authority of Singapore.
A new platform that curates and matches ASEAN enterprises with global private equity and venture capital firms, Meet ASEAN's Talents and Champions (MATCH) which is backed by EY enabled more than 17,000 matches between the 380 participating investors and 840 enterprises.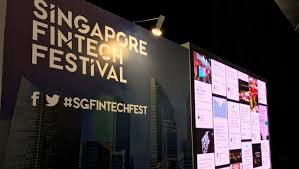 "The interest of the global investment community in our region is promising," MAS managing director Jacqueline Loh said. "MATCH presents a great opportunity to ensure that private capital is deployed towards the development of promising ASEAN enterprises."
Max Loh, EY Asean and Singapore Managing Partner, Ernst & Young LLP says: "On the back of fast-growing economies, a digital-savvy young middle-income population and high mobile and internet penetration rates, we see a thriving entrepreneur and startup ecosystem across Southeast Asia, particularly in the technology and FinTech sectors."
Based on the outcome, participating investors showed the most interest in start-ups and growth stage enterprises, with around 60% of the intended ASEAN investment allocation for the next year concentrated in FinTech, healthcare, and medical technology, as well as the information and communications technology sectors.