(Singapore, March 6, 2020) Singapore announced today to have formed a multi-agency taskforce to raise the city state's standards of cleanliness and public hygiene beyond the COVID-19 outbreak.
The SG Clean Taskforce, chaired by Mr Masagos Zulkifli, Minister for the Environment and Water Resources, will coordinate various sectors to further improve the island country's hygiene levels at hawker centers, coffee shops and various other public places.
"Although Singapore is generally considered a clean and green city, we want to further
step up cleanliness and hygiene standards in all facets of our lives, and make these our new norms, beyond the immediate COVID-19 situation," said Minister Masagos.
Ensuring cleanliness of public spaces.
"This will help keep our families and communities safe and healthy. Let us each practise good personal hygiene and social responsibility, and do our part to keep Singapore clean and safe," he added.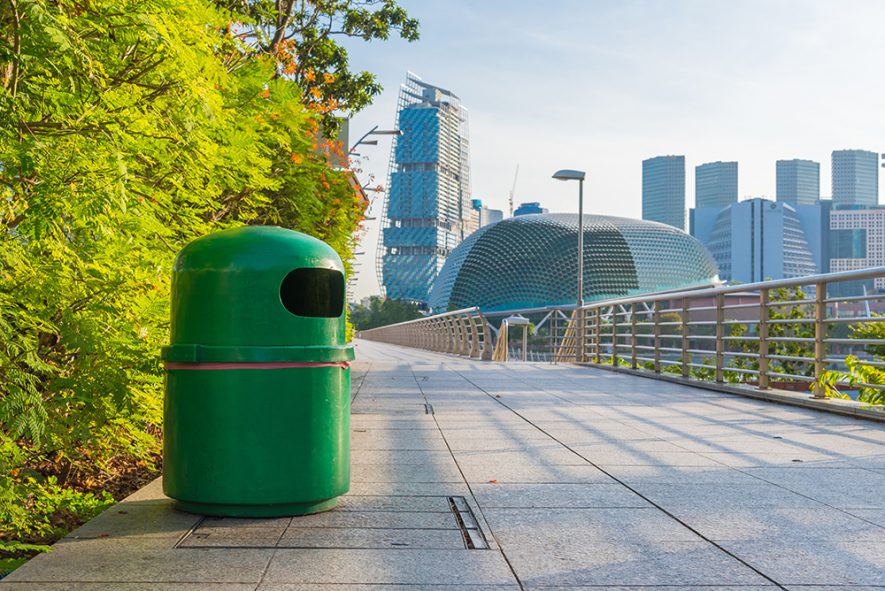 Built on the work that has already started with the SG Clean campaign, the new taskforce is expected to further drive and galvanise collective action to ensure cleanliness of public spaces, to encourage good personal hygiene, and to adjust social norms to reduce the spread of diseases.
To rally stakeholders and members of the public to do their part to keep Singapore
clean, Minister Masagos had earlier launched the SG Clean campaign on 16 February 2020.
An important component of the campaign is the SG Clean quality mark, which serves
as a premise-based sanitation and hygiene indicator. The SG Clean quality mark requires
organisations to commit to sector-specific sanitation and hygiene checklists to safeguard
public health in Singapore.
The National Environment Agency (NEA) and the Singapore Food Agency have been
working with hawker centres and coffee shops to be part of the SG Clean quality mark
certification program. To date, 1,907 hawker and market stalls, and 345 coffee shop stalls have been awarded the SG Clean quality mark. In addition, 13 hawker centres and 49 coffee shops have also been awarded the quality mark.
Other agencies such as Enterprise Singapore, the Singapore Tourism Board, Land
Transport Authority, the Early Childhood Development Agency, the Ministry of Education and the Ministry of Transport have also been working with NEA to audit their respective premises.