(Singapore, May 18, 2020) In a bid to encourage people to stay united and cheerful during the circuit breaker, a local hotel has created "East meets West" rice dumplings for the forthcoming Dragon Boat Festival.
The new dumplings, created by Shangri-La Hotel Singapore, combine a variety of nourishing Chinese ingredients, such as abalone and fish maw, with typical western delicacies such as foie gras, Parma ham, and black truffle.
"We have curated flavors that meet the needs of different diners – those looking to indulge, the health-conscious, the local palate, those seeking vegetarian options, and the younger consumers who may seek modern renditions of the rice dumpling," said Executive Chef Mok Kit Keung of the Hotel's Shang Palace culinary team, who led Shang Palace Kowloon to achieve two Michelin stars.
While the Dragon Boat Festival, which falls on June 25 this year, has been a long-standing tradition to drive away illness and to bring the message of new hopes, the Shang Palace's rice dumplings embody this balance of old and new with its mix of tradition and innovation.
Traditionally, the Dragon Boat Festival rice dumplings, known as Zongzi among Chinese communities, is a rice dish made of glutinous rice stuffed with different fillings and wrapped in bamboo leaves. They are cooked by steaming or boiling.  
However, the Shangri-La Hotel Singapore's new selection, laboriously handcrafted by the Shang Palace chefs to convey blessings of health and enjoyment, comprises sweet and savory rice dumplings featuring Asian and Western signatures. 
A highlight of the new creations is the new Black Truffle and Organic French Chicken with Buddha Jumps Over the Wall (黑松露有机珍珠鸡佛跳墙粽) dumpling. An expression of Chef Mok's philosophy of introducing contemporary influences to traditional techniques, it is put together with 20 key Asian and Western ingredients. Incorporating delicacies such as four-head abalone, foie gras, sea cucumber, fish maw, dried scallop, Parma ham, black truffle, morel mushroom, wolfberries, organic quinoa and more, this new creation is hailed to offer a balance of indulgent and healthful elements.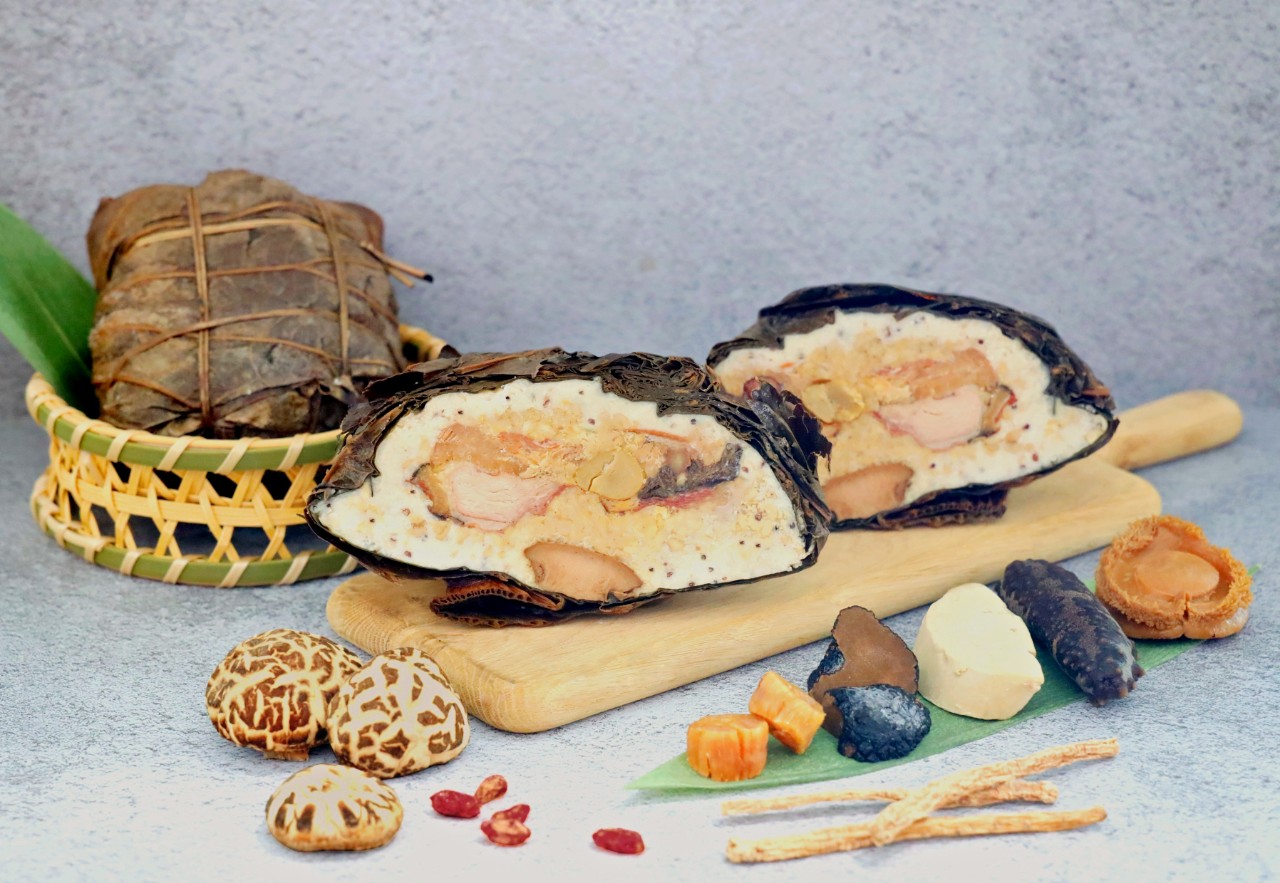 Another creation is the innovative Sweetened Purple Glutinous Rice Dumpling with Custard (紫米奶皇流心粽). Bursting with umami from its sweet and savory flavors and encased in a mix of purple and white glutinous rice is a lava custard made with salted egg yolk and wrapped with a light wafer paper. The lava custard oozes when the dumpling is cut and balances the flavors when it mixes with the sweet rice, forming a photo-worthy treat for the modern consumers.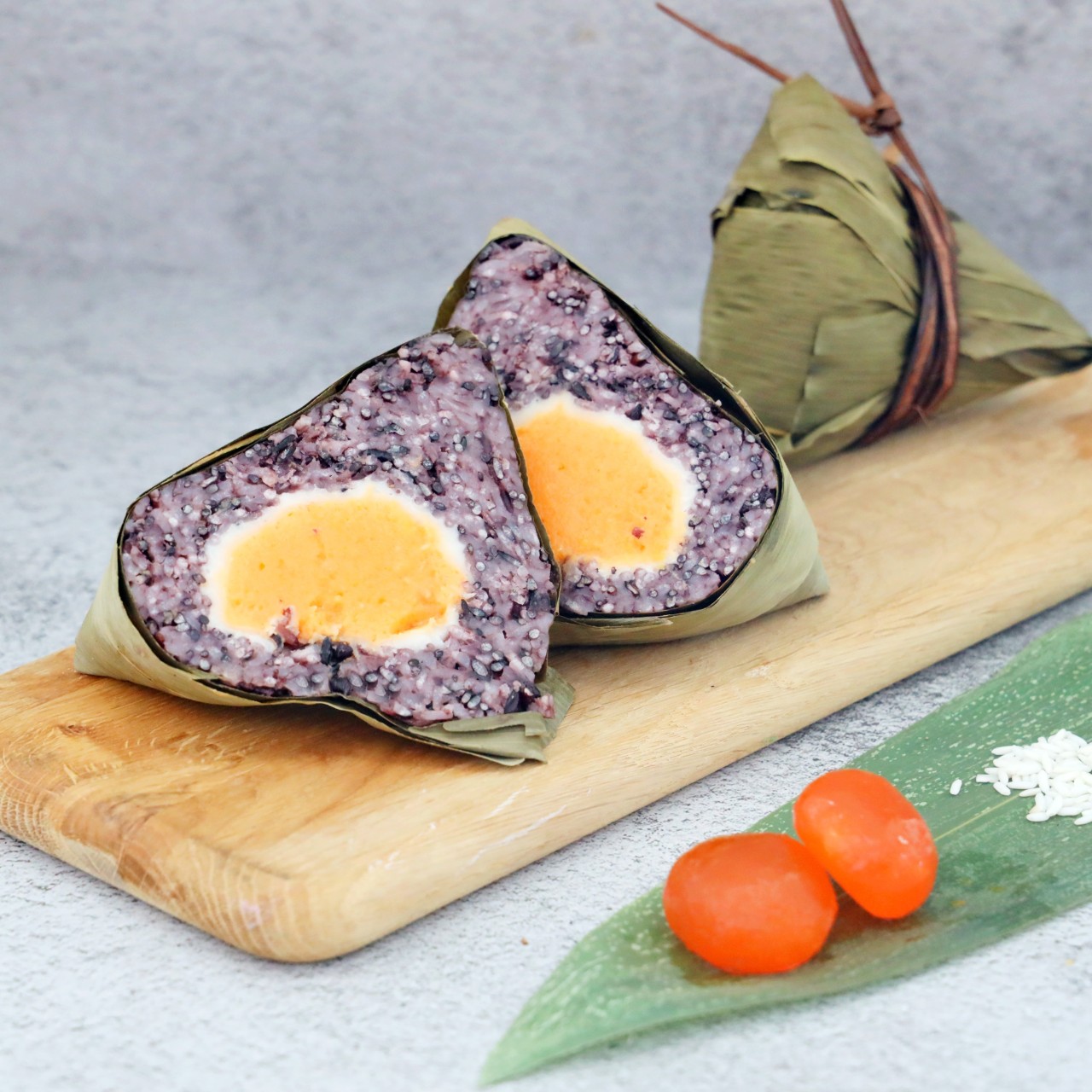 In addition to the newly created rice dumplings, the Hotel also presents those with more traditional flavors. 
Paying homage to the age-old occasion, the team celebrates local heritage by introducing an authentic Traditional Nyonya Rice Dumpling (风味娘惹粽). Complete with a tinge of blue from butterfly pea flower, which is iconic of a traditional Nyonya rice dumpling, Shang Palace's rendition stays true to the recipe of using glutinous rice, minced pork, salted egg yolk, chestnut, diced black mushroom, and the essential sweetened winter melon to appeal to the local palate and purists.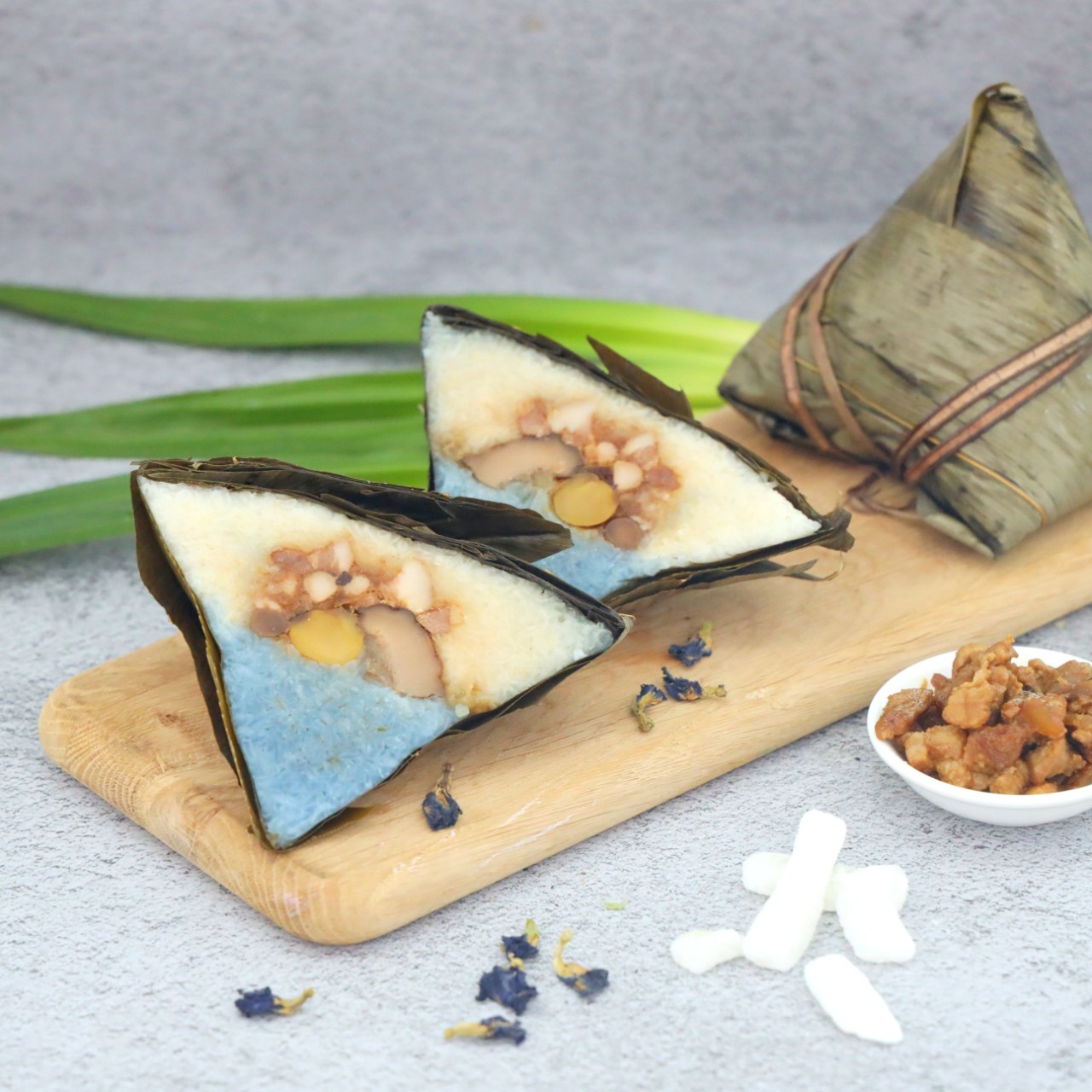 Besides, the Shang Palace Signature Barbecued Pork Rice Dumpling with Yunnan Ham and Conpoy (香宫金华火腿瑶柱裹蒸粽) is a well-liked yearly flavor. Glutinous rice wraps a filling of Yunnan ham, a famous savory dry-cured meat, along with mushroom, roasted duck, pork belly, dried scallops, chestnut, salted egg yolk and more.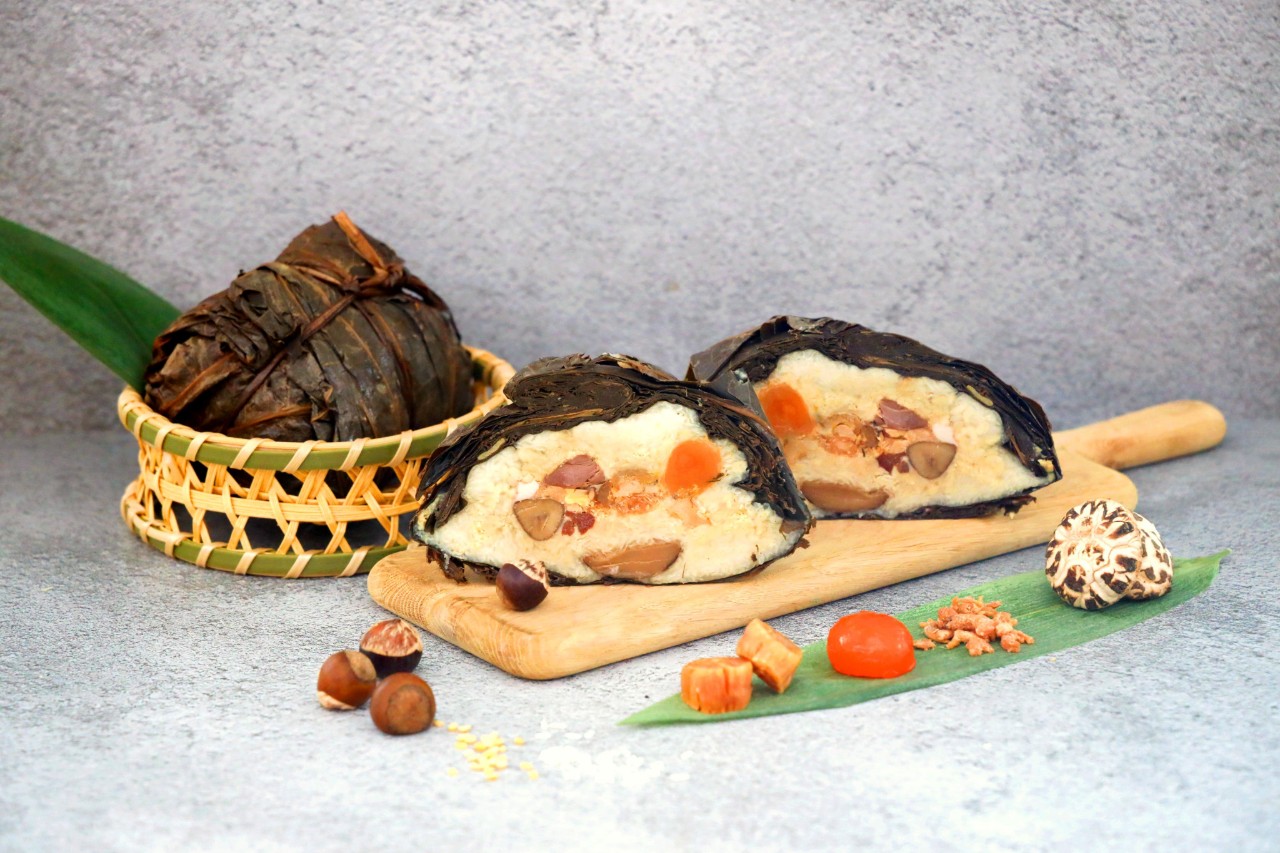 For vegetarians, the Eight Treasures Rice Dumpling with Mixed Grain Rice and Organic Quinoa (有机八宝五谷藜麦粽) offers a delightful alternative. Featuring wholesome mixed grains, peanuts, and nutritious ingredients — sliced red dates, wolfberries, cordyceps flower, and organic quinoa wrapped in glutinous rice and fragrant bamboo leaves, this creation delivers on scrumptious flavors and textures for a healthful indulgence.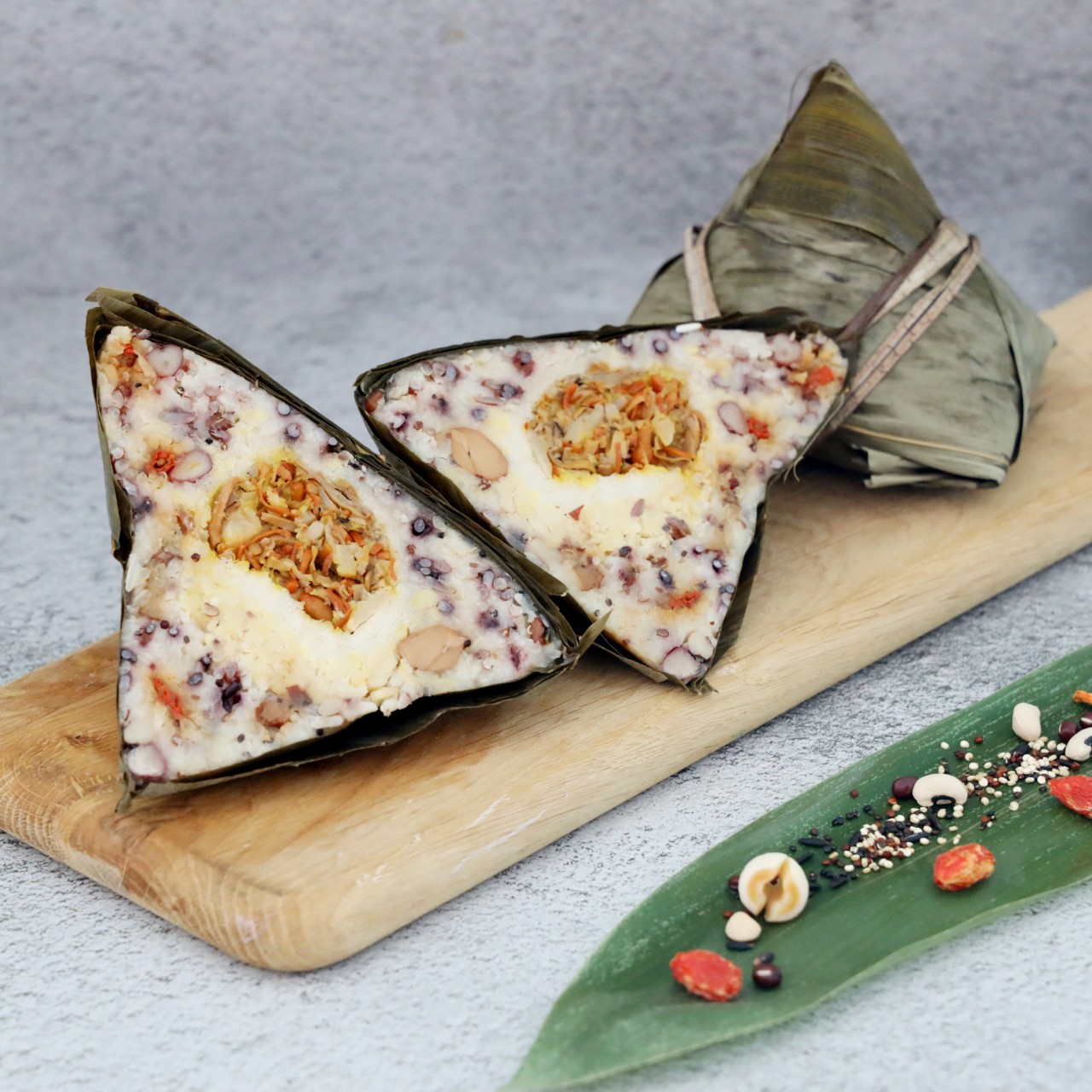 Last but not least, a sweet vegetarian option, the Sweetened Lotus Seed Paste Rice Dumpling (莲蓉枧水粽), appeals to those who prefer classic dumplings. The seemingly simple and unadorned dumpling features sweet lotus seed paste that has been boiled for hours wrapped in soft glutinous rice. The dumpling is made with vegetable oil and not peanut oil, as a thoughtful consideration for diners with allergies.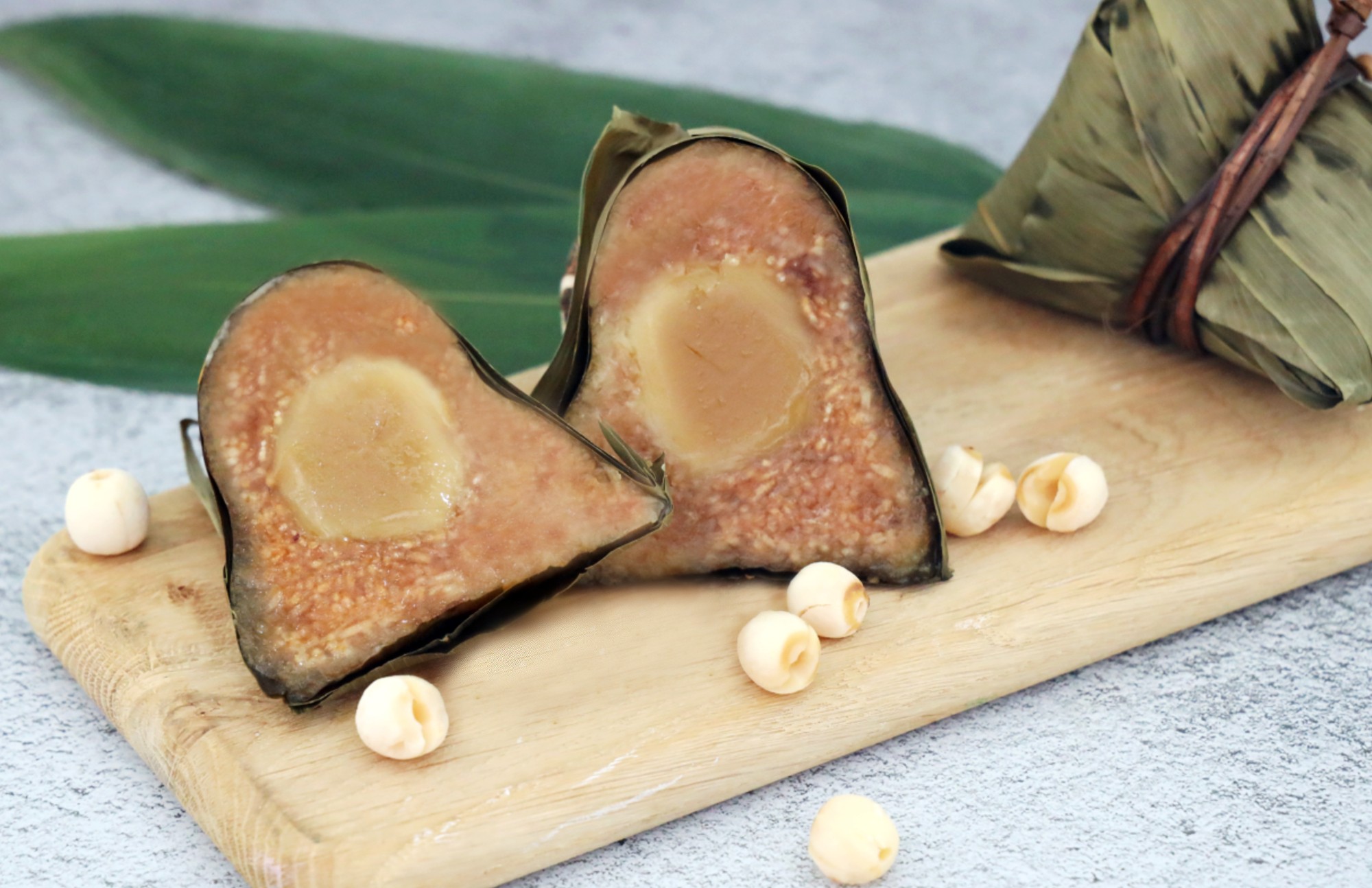 For customers to better convey thoughtfulness in one gift to their beloved ones during the special times, the Hotel presents the Shang Palace Rice Dumpling Gift Set (特备端午节礼盒) that consists of four dumplings and a canister of tea.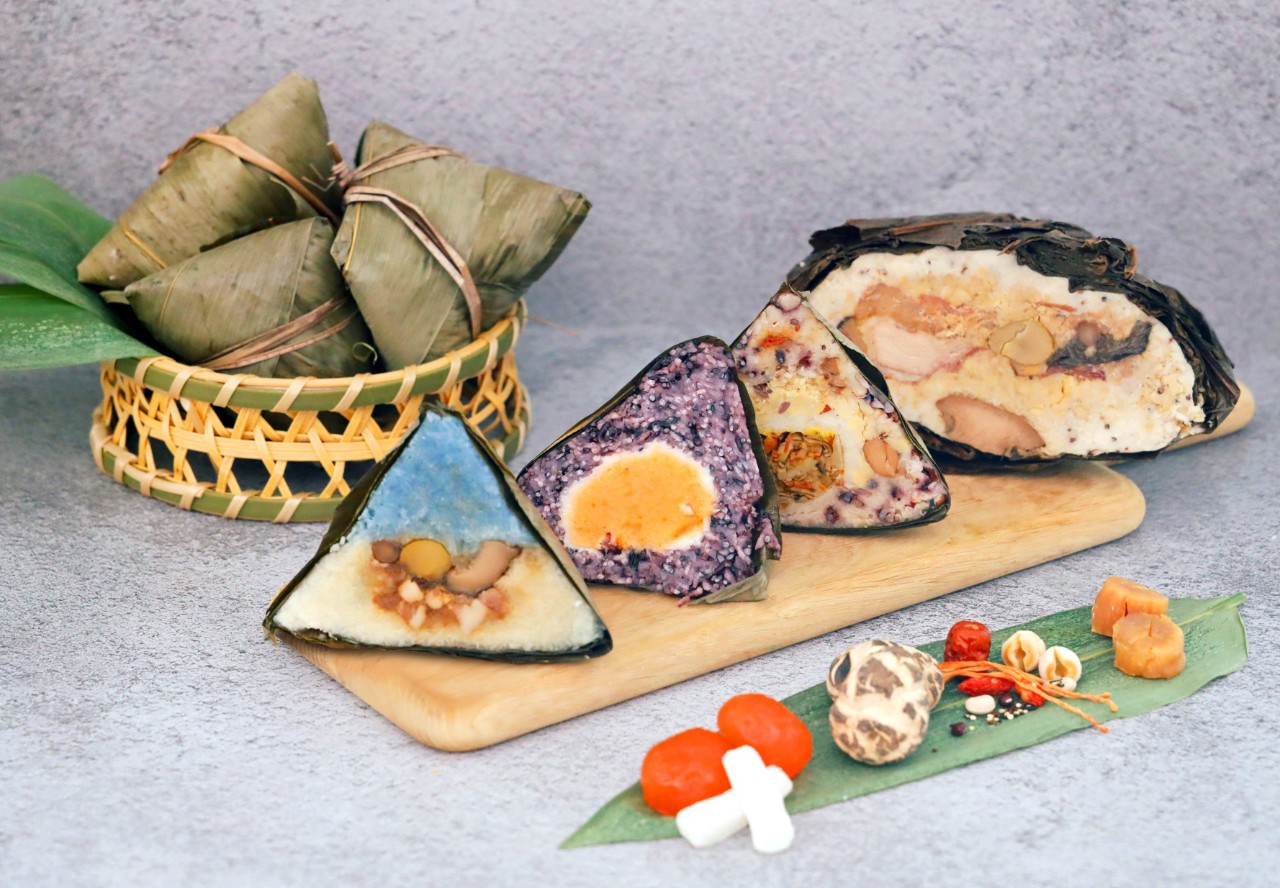 Hotel managers say that all the rice dumplings are handmade in accordance with the stringent Shangri-La Food Safety Management System — a system used in food manufacturing, often referred to as Hazard Analysis and Critical Control Points (HACCP).
From now on till June 25, the Shang Palace rice dumplings are available for purchase online at www.bit.ly/slsdumplings2020 or through the Chinese ordering site www.bit.ly/slsdumplings2020-CN. Frozen dumplings will be delivered for orders via Grabfood, foodpanda, or Deliveroo.