(Singapore, March 13, 2020) From 15 March 2020, 2359 hours, all new visitors with recent travel history to Italy, France, Spain and Germany within the last 14 days will not be allowed entry into Singapore, or transit through Singapore, the Ministry of Health has announced.
These are part of the island country's new travel advisories to slow the transmission of the COVID-19 virus.
Also from 15 March 2020, 2359 hours, residents (Singapore Citizens and Permanent Residents) and long-term pass holders (including work passes, Student's Pass, Dependant's Pass, and Long-term Visit Pass) with recent travel history to Italy, France, Spain and Germany within the last 14 days will be issued with a Stay-Home Notice (SHN), the MOH has announced.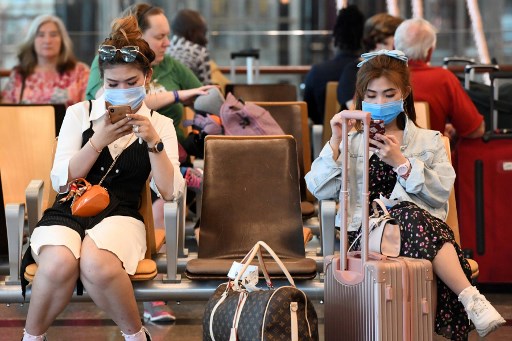 Also, persons under SHN will have to remain in their place of residence at all times for 14 days after returning to Singapore.
As previously announced by MOH, residents and long-term pass holders returning from mainland China (outside Hubei province), Iran, and the Republic of Korea will continue to be issued a 14-day SHN upon return to Singapore.
All these border restrictions are temporary, and will be reviewed regularly based on the global situation.
The World Health Organization (WHO) declared the COVID-19 outbreak a global pandemic on 11 March 2020, and called upon governments around the world to do more to combat the virus.
In the past two weeks, the number of cases of COVID-19 outside China has increased more than ten-fold, and the number of affected countries has tripled. There are now more than 125,000 cases in 118 countries, and more than 4,000 deaths.
In Singapore, as of 12 March, almost 25% of our total number of confirmed cases were imported. Over the past ten days alone, there have been 23 imported cases, or nearly a third of all new cases. These included 13 cases with travel history to European countries, and six cases from Indonesia.
In light of the rapid spread of the virus across Europe, the Ministry of Health (MOH) advises Singaporeans to defer all non-essential travel to Italy, France, Spain and Germany. The four countries have had very high numbers of cases and very high rates of increase. In addition, our existing advisory to defer all travel to Hubei province in mainland China, and non-essential travel to the rest of mainland China, Iran, Japan and the Republic of Korea, remains.
Singaporeans are also advised to exercise caution when travelling to all countries affected by COVID-19, especially those which have exported cases. These include our neighbouring countries, like Indonesia and the Philippines, and those further afield, like the United Kingdom. The global picture is evolving, and there could be other countries that may be affected.
Singaporeans who have made plans to travel during the upcoming March school holidays are advised to review their plans based on the latest advisory. All travellers will be subject to the prevailing travel measures imposed by their destination countries, and those imposed by Singapore upon their return home.
Also, "in order to reduce the risk of local transmission, we will introduce requirements and advisories for events and gatherings, workplaces and public venues. This is to limit large crowds gathering in close proximity over a prolonged duration,"  a statement of Ministry of Health says.
Among the advisories, all ticketed cultural, sports and entertainment events, with 250 participants or more, are to be deferred or cancelled; for events that have already been committed (e.g. tickets sold), organisers must demonstrate that satisfactory precautionary measures have been put in place before they can proceed; for all other mass gatherings including private functions and religious services, organisers are advised to put in place the precautions, including below 250 participants where possible, putting in place health screening measures and contact tracing if needed.