(Singapore, May 13, 2020) From today on, local property buyers will be covered by the city-state's temporary relief measures from legal action as a result of Covid-19.
The Ministry of Law (MinLaw) said the Covid-19 (Temporary Measures) Act which provides temporary relief to those unable to fulfil contractual obligations as a result of Covid-19 will now also cover options to purchase (OTPs), sale and purchase (S&P) agreements or agreements for lease (AFL) for residential property.
An OTP is granted by a housing developer to an intending buyer for the purchase of residential property. OTPs generally provide for the payment of a certain portion of the purchase price when the OTP is exercised. An S&P agreement/AFL is granted by a housing developer to a buyer for the sale and purchase of residential property.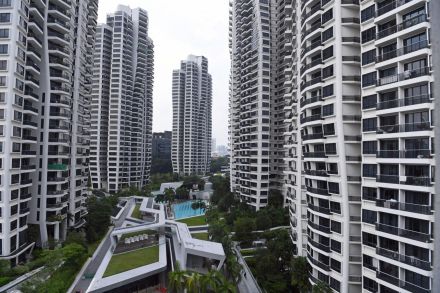 Since the Act started, MinLaw has received feedback that some buyers who have entered into OTPs or S&P agreements/AFLs are facing difficulties making payments because of Covid-19, and stand to lose their booking fees or deposits as a result.
If the buyer and developer are unable to agree on the terms of the extension, or if negotiations with the developer are not possible, the buyer can serve a Notification for Relief (NFR) on the developer to enjoy relief under the Act.
MinLaw said it encourages the buyer to seek an extension as needed from the developer in the first instance.
MinLaw said only OTPs and S&P agreements/AFLs between housing developers – both private housing developers and the Housing & Development Board (HDB) – and buyers will be covered.
MinLaw is including these two contracts in the list of contracts covered by the Act, to provide relief in such situations. Like other contracts covered by the Act, these contracts must have been entered into before March 25, 2020, with contractual performance due on or after Feb 1, 2020.