The Monetary Authority of Singapore (MAS) has announced the launch of a new S$30 million Cybersecurity Capabilities Grant to strengthen the cyber resilience of the financial sector in Singapore and help financial institutions develop local talent in cybersecurity.
The grant, funded under the Financial Sector Technology and Innovation Scheme, will support the development of advanced cybersecurity functions in Singapore-based financial institutions.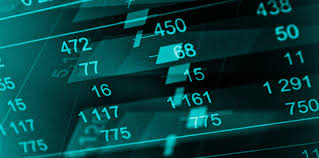 It will co-fund up to 50% of qualifying expenses, capped at S$3 million, for financial institutions which plan to establish regional/global cybersecurity centers in Singapore or to deepen such functions in the island country.
Tan Yeow Seng, Chief Cyber Security Officer, MAS, said, "The Singapore financial sector has made significant progress in recent years in building up cyber resilience and managing cyber risk.  But the cyber threat landscape continues to evolve, and we have to strengthen our cyber capabilities constantly."
MAS officials say the grant will also encourage Singapore-based financial institutions to upskill their local workforce through cybersecurity-related training programmes. It will help attract more cybersecurity professionals and expand the local talent pool in the financial sector.
As Singapore embraces the digital revolution, the security of IT platforms is becoming an integral part of its Smart Nation Initiative which was launched four years ago.
In May of 2017, persistent hackers broke into the networks of the National University of Singapore (NUS) and the Nanyang Technological University (NTU) to steal government and research data. The Cyber Security Agency (CSA) of Singapore said the attacks were carefully-planned and were not the work of casual hackers.
Earlier this year, four Singapore universities, which also included NTU and NUS, came under attack from an Iranian hacking syndicate which reportedly pilfered more than 31 terabytes of academic data and intellectual property from varsities all over the world.
Therefore, the demand for cybersecurity domain experts has been on the rise in Singapore.
Based on government estimates, the country's cybersecurity sector is expected to grow by S$900 million by 2020.