(Singapore, March 18, 2020) Malaysia's sudden unilateral closure of its border with Singapore may worsen the growth outlook of the regional economy, some analysts have said.
Although the two-week shutdown, which is being adopted to curb the spread of the deadly coronavirus pandemic, does not affect goods and cargo, but will affect businesses especially in the island country.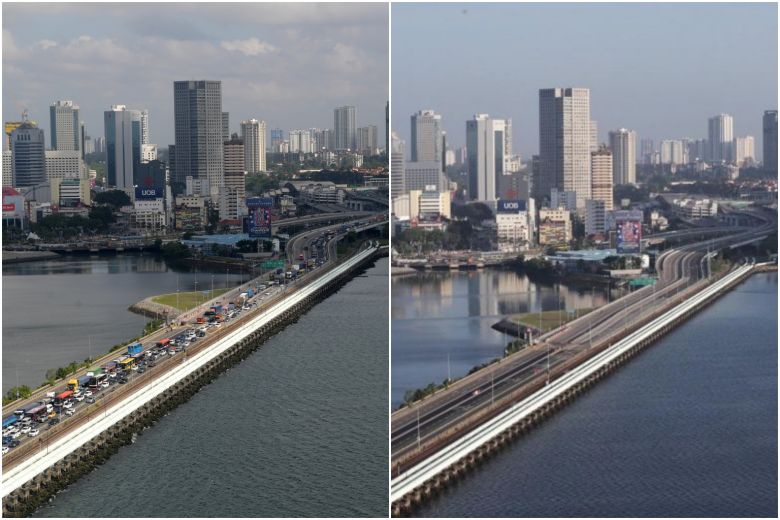 "It's going to exacerbate the downside to the growth outlook – not just to Singapore, but also the global economy," said DBS senior economist Irvin Seah as quoted by The Business Times.
Analysts say that with some 300,000 travellers passing through Woodlands and Tuas daily, about 1/10 of the workforce could be affected by the Malaysian exit controls.
Such measures may trigger a severe downside on the economy as seen in other coronavirus-stricken countries.
As the result of the lockdowns in China, where the COVID-19 outbreak began, factory output for January and February went down by more than 13% year on year and unemployment rate soared to a record high of some 6.2%, reports have shown.
To address such would-be problems, Prime Minister Lee Hsien Loong and his Malaysian counterpart Tan Sri Muhyiddin Yassin have reaffirmed the close interdependence and strong economic and people-to-people links between the two countries.
In a statement posted on Singapore's Ministry of Foreign Affairs website late yesterday, both leaders agreed to establish the Singapore-Malaysia Special Working Committee on COVID-19.
The Committee — co-chaired by Senior Minister and Coordinating Minister for National Security Teo Chee Hean, and Malaysian Senior Minister and Minister of Defence Dato' Sri Ismail Sabri Yaakob and Johor Menteri Besar Datuk Hasni — will propose and coordinate a joint mitigation plan to ensure the safe and sustainable movement of people, goods, and services between the two neighbors.
The Malaysia lockdown is expected to last through March 31. The Woodlands Causeway was completed in 1923 while the Tuas Second Link opened to traffic 75 years later.