The Singapore Management University (SMU) announced today that it is working with United Overseas Bank (UOB) to set up Singapore's first full-tuition scholarship for accounting and data analytics students.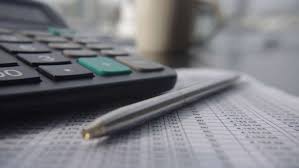 The Master of Science in Accounting (MSA) program comprises 12 courses taught over two years on a part-time basis, or over one year on a full-time basis. Tuition fees for the scholarship recipients are fully covered by the scholarship. The tuition fee for the next intake to the program is some S$45,000. The recipients will also complete an 12-week internship program offered by UOB under mutually agreed terms.
SMU hopes the scholarship will strengthen the data skillsets among Singapore's pipeline of talents and prepare them for the challenges brought by the digital transformation.
Cheng Qiang, Dean of SMU's School of Accountancy, said: "Unlike other postgraduate analytics programs, the MSA's data and analytics track go deep into the application of data technology in the accounting and finance domain."
"Armed with the knowledge of machine learning and data analytics, our graduates will be better equipped to bring value to their workplaces, from banks and audit firms to technology companies," he added.
Potential students include those who are interested in developing expertise in applying data technology into their domain knowledge to solve business problems, especially in the finance and accounting sectors.