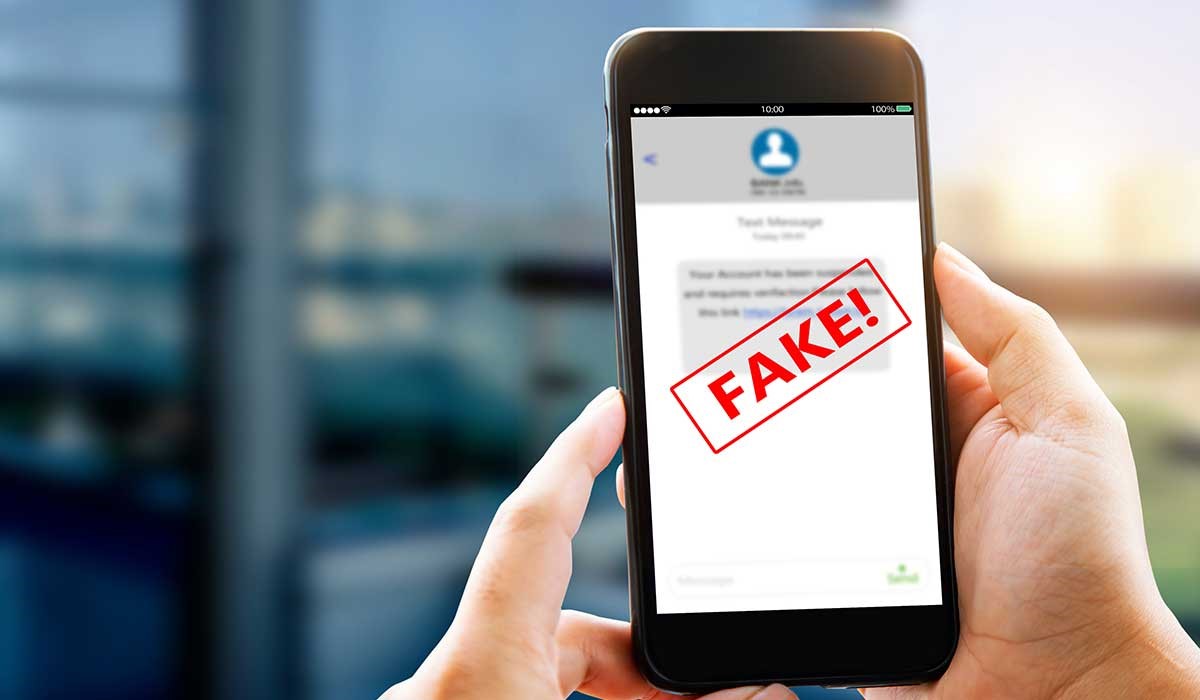 source from omy.sg
(Singapore, Nov 15, 2022) The Singapore police are alerting locals to a resurgence of variants of the government official impersonation, Instagram and cryptocurrency scams.
They say that scammers impersonated police officers from the People's Republic of China or Singapore Police Force to convince victims to transfer their monies to third party bank accounts. Since October 2022, there were at least 51 victims with total losses amounting to at least $3.3 million. The largest sum lost by a single victim was at least $700,000.
The police say that the members of the public would receive calls from purported bank officers (first scammer) who would allege that the victim's bank accounts had transaction issues or was involved in money laundering. The victim would then be transferred to a "Police Officer" (second scammer) on the pretext of assisting the victim.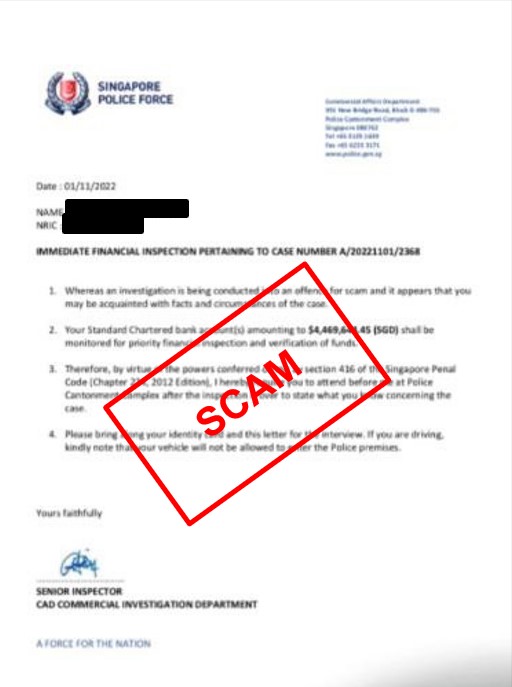 In most cases, the second scammer would identify himself or herself by sending an image of the SPF warrant card over online communications platforms. The second scammer would also inform the victim that he/she was under investigation and was required to contact the Investigation Officer (third scammer) at a given contact number. In some cases, to further their tale, the second scammer may also send a letter with the Singapore Police Force letterhead requesting for the victim's assistance for financial inspection and verification of funds.
Upon contacting the "Investigation Officer" (third scammer), the victim would be instructed to provide personal particulars such as photos of their identification cards or bank account details. The victim would then be instructed to transfer monies into a "safe account" for investigation purposes.
Victims would realise that they had been scammed when they contacted their bank or the Police via the official avenues to check on their cases.
In another type of crime, at least 110 people have reported being targets of scams involving the takeover of Instagram accounts this year.
In yesterday's media release, the police warned that two variants of such scams have duped victims into allowing scammers to hijack their Instagram accounts.
The first variant targets business accounts on Instagram, with scammers posing as potential customers.
In the second variant, potential victims would receive direct messages from unknown Instagram accounts asking them to participate in fake lucky draws with a chance to win money.
The Police are advising the public to be wary of unknown accounts contacting them on social media and to never give out their personal details, account reset links or OTPs, even to people they know well.
Besides, the number of cryptocurrency scams reported globally has been tripling yearly, with victims lured by the prospect of getting rich instantly according to the recent  Global Anti Scam Summit.
In a bid to battle against the crimes, quite a few social media groups have been formed to  alert the public of the spreading threats of online scams.