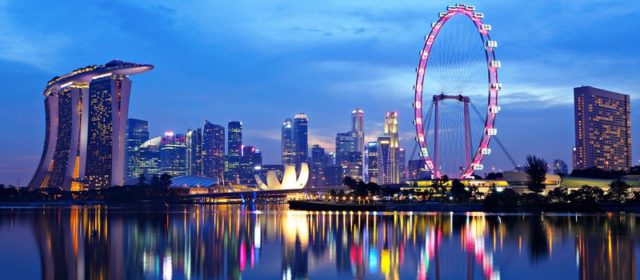 Singapore, 20 Mar 2018 – Singapore has come in 25th globally and retained its position as the Asian city with the highest quality of living, according to human resources consulting firm Mercer's 20th annual Quality of Living survey.
Using data analysed largely between September and November 2017, the annual ranking which tracked 231 cities in 2017, aims to enable multinational companies and other organisations to compensate employees fairly when placing them on international assignments.
Said Mario Ferraro, Mercer's global mobility practice leader – Asia, Middle East, Africa and Turkey: "The best liveable cities can attract executives in multinational businesses, like Singapore which is the top ranked Asian city in Mercer's 2018 quality of living ranking. There are few success stories like Singapore, which went from third world economy to first world within a single generation and is primed for the future of work."
Globally, Vienna topped the ranking for the ninth year running with Swiss city Zurich in second spot. Munich and Auckland were a joint third.
Despite economic volatility in Europe, many of its cities still offer the world's highest quality of living and continue to remain attractive destinations for expatriates on assignment, Mercer said.
In Asia, Japanese cities rounded out the top three, with Tokyo and Kobe a joint second and 50th globally, and Yokohama (55th) in third.
Among cities in China, Hong Kong ranked 71st globally while cities Shanghai and Beijing ranked 103rd and 119th respectively. However, South Korea's Seoul fell three places to rank 79th due to the ongoing political instability in the region, Mercer said.
Within South-east Asia, Kuala Lumpur – ranked 85th globally – was ranked second in the region, while Thai capital Bangkok (132th) took third position.
The Oceanian region faired strongly with Sydney ranking 10th globally, Wellington in 15th place, and Melbourne in 16th place, making it into the top 20 globally.
In North America, Canadian city Vancouver, which ranked fifth globally took the top spot, while Uruguayan capital Montevideo (77th) was the highest ranking Latin American city.
In the Middle East, Dubai (74th) continued to rank the highest for quality of living, and Mauritius capital Port Louis (83th) was the highest ranking African city.
"With increasing globalisation and changing demographic of the workforce – attracting and retaining the right talent is set to be one of the key challenges for businesses over the next five years," said Ilya Bonic, senior partner and president of Mercer's career business.
"An increasingly diverse workforce is both more mobile and digital with highly diverging requirements and aspirations in terms of career, lifestyle and ultimately where and how they want to work. Companies need to consider these factors in their value proposition to both their local and their expatriate employees."
BT