(Singapore Sep 13, 2023)All Singapore REITs traded on the Singapore Exchange have made climate-related disclosures in their latest sustainability reports, outperforming their global peers, according to a new study by Ernst & Young Solutions LLP (EY) and the REIT Association of Singapore (REITAS).
Nhan Quang (仁广), Partner, Climate Change and Sustainability Services at EY says: "Transparent and robust climate reporting is critical to demonstrating commitment and progress on climate action and building trust with stakeholders."
The study, Climate risk disclosures in real estate investment trusts (REITS), reviewed the coverage and quality of climate-related disclosures by the 40 S-REITs traded on the SGX, based on the Task Force on Climate-related Financial Disclosures (TCFD) recommendations.
This follows the mandatory climate reporting requirement for all issuers on a "comply or explain" basis from the Singapore Exchange Regulation, effective for financial years (FY) starting on or after 1 January 2022.
Coverage refers to a company disclosing some level of information compliant with each of the TCFD recommendations, regardless of the quality of information provided. Quality refers to the extent to which a company's disclosures meet all 11 TCFD recommendations.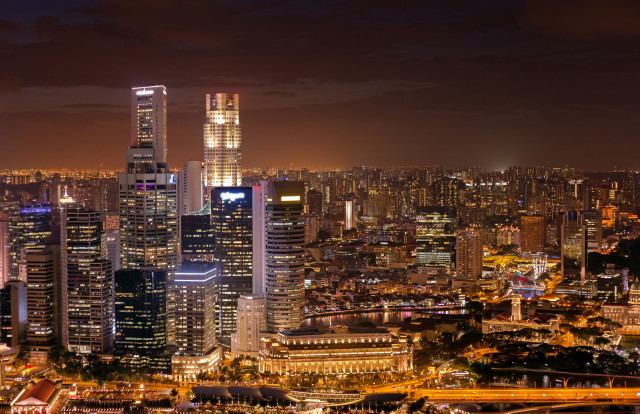 According to the findings, over half (55%) of the S-REITs initiated their climate-related disclosures in the FY 2022. The remaining 45% began their climate reporting prior to FY 2022 and have some level of maturity within their climate reporting.
On average, S-REITs outperform their global real estate peers in the coverage of their climate-related reporting in the four pillars: governance (S-REITs 100%, global 84%), strategy (S-REITs 87%, global 80%), risk management (S-REITs 92%, global 83%), and metrics and targets (S-REITs 86%, global 85%).
Similarly, S-REITs score better than their global peers in the quality of their reporting in most of the pillars as well, i.e., governance (S-REITs 63%, global 43%), strategy (S-REITs 39%, global 38%), risk management (S-REITs 44%, global 36%), except for metrics and targets (S-REITs 37%, global 43%).
In addition to the TCFD-aligned disclosures, the study also looks at the practices of S-REITs in terms of their net-zero disclosures and finds that 30% of S-REITs have disclosed their net-zero commitments. These range in ambition from net-zero operational carbon to net-zero whole life carbon commitments.
Net-zero roadmaps are observed to be established or being established alongside commitments. However, only a handful have publicly disclosed the alignment of their net-zero commitment with Science Based Targets initiative-aligned targets.
Low Chee Wah, President of REITAS says: "The S-REIT sector is 21 years old this year. As we look forward to the industry's next phase of growth, we recognize the critical role of sustainability issues, including climate risk management and decarbonization efforts, in the industry's future success."
"We are heartened the report finds that S-REITs, on average, perform better than our global sector peers in terms of climate disclosures. With this good start, we are dedicated to continuously improve in the years ahead," he added.