(Singapore, 7 April, 2020) The Monetary Authority of Singapore (MAS) announced today that it will adjust selected regulatory requirements and supervisory programs to enable financial institutions (FIs) to focus on dealing with issues related to the COVID-19 pandemic and supporting their customers during this difficult period.
Among the measures that MAS vows to take: adjust banks' capital and liquidity requirements to help sustain their lending activities; allow FIs to take into account the government's fiscal assistance and banks' relief measures in setting more realistic accounting loan loss allowances; defer FIs' implementation of the final set of Basel III reforms, margin requirements for non-centrally cleared derivatives, and other new regulations and policies, to ease FIs' operational burden.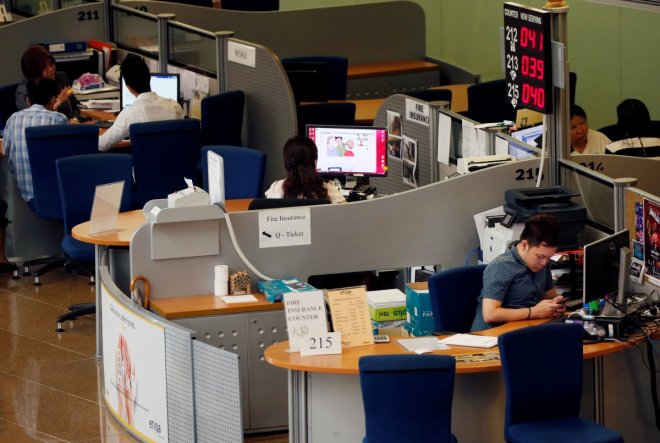 Besides, MAS also plans to provide FIs more latitude on submission timelines for regulatory reports and defer non-urgent industry projects, and to suspend regular onsite inspections and supervisory visits till further notice.
MAS says it encourages banks to utilize their capital buffers as appropriate to support their lending activities. Banks in Singapore can afford to do this because they have managed their businesses prudently and have built up healthy capital buffers over the years. Our banks have sufficient capital to see them through the current economic slump while continuing to supply credit to the economy to support businesses and individuals.
Sustaining lending activities should take priority over discretionary distributions. While MAS does not see a need to restrict banks' dividend policies, the release of capital buffers should not be used to finance share buybacks during this period.
MAS says it will also allow banks to recognize as capital more of their regulatory loss allowance reserves.
"This will help to enhance banks' capacity to lend. The relief will apply until 30 September 2021, and may be extended if necessary."
Also, Banks may also utilize their liquidity buffers as necessary to meet liquidity demands.
Banks in Singapore operate with healthy levels of liquidity. To support banks' lending activities, MAS will adjust the Net Stable Funding Ratio requirement. The amount of stable funding that banks must maintain for loans to individuals and businesses that are maturing in less than six months will be halved from 50% to 25%. The relief will apply until 30 September 2021, and may be extended if necessary.
Meanwhile, MAS has engaged FIs and accounting professionals on how accounting standard FRS 109 should be applied to loan loss allowances under the current challenging circumstances resulting from the COVID-19 pandemic.
FRS 109 requires the incorporation of forward-looking information, including macroeconomic factors, to estimate accounting loan loss allowances. Given uncertainties on how the COVID-19 pandemic will evolve and its impact on the global economy, there are significant challenges around the exercise of judgement in the use of such forward-looking factors.
MAS says it has provided guidance that when FIs assess COVID-19's impact on future economic conditions in estimating accounting loan loss allowances, they should also consider the extraordinary measures taken by the government to bolster economic resilience.
Additionally, MAS does not expect FIs to maintain higher accounting loan loss allowances solely because COVID-19 relief measures are applied to these loans. Instead, FIs should assess a borrower's risk of default comprehensively, taking into account the mitigating effects of the relief measures, and the borrower's ability to make full repayment based on the revised loan terms as well as its creditworthiness in the long term.