(Singapore, Oct 21, 2019) CulturedGen, a Singapore-based cultural company, is planning to launch an immersive Beijing Opera experience at the China Cultural Center where non-Chinese-speaking participants will have chances to learn China's most well-known opera by cocktail-tasting.
The pop-up experience, called "Operatic Identities",  will have six hour-long sessions at the China Cultural Center in Singapore during November 9-10.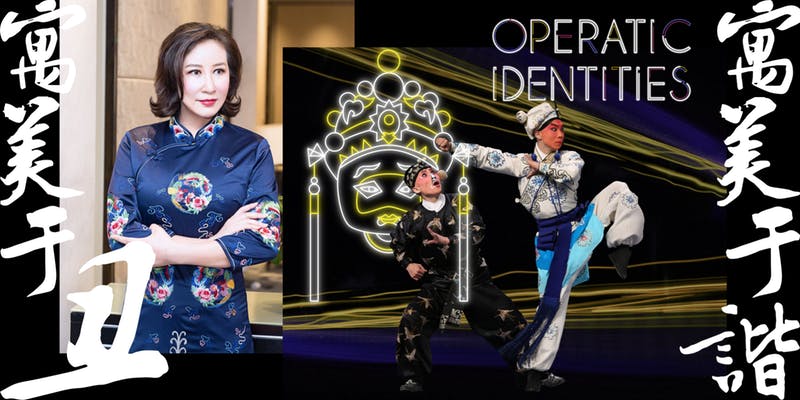 Each session takes participants on a journey of cultural discovery, immersed in the fusion of Beijing Opera with a groundbreaking performance, contemporary set design, interactive installations, and more, the activity organizers said.
At the centre of "Operatic Identities" is a team of professional opera artists, led by well-known artisit Tian Ping. Their performance will feature the iconic singing, reciting, acting, and fighting in Beijing Opera.
Tian Ping will perform the four major roles of Sheng, Dan, Jing, and Chou, demonstrating her highly versatile singing and acting while exposing participants to the subtle yet critical expressions of the characters in this 200-year-old art form.
She will also invite participants to wander into a series of interactive art installations that pay homage to Beijing Opera's iconic costumes and props, featuring an exciting collaboration with home-grown fashion powerhouse Lisa Von Tang.
After the show, participants to the "Operatic Identities" will be invited to taste four original baijiu cocktails, meticulously created to represent famous Beijing Opera characters, along with modern Chinese small dishes prepared by Michelin-starred PUTIEN restaurant.
Elevating the "selfie-driven" pop up to a meaningful art exploration CulturedGen is the brainchild of Summer Song, a Chinese-born global citizen who was raised in China, Singapore and Canada.
"While the Chinese cultural literacy is as important as the western one, the biggest obstacle of promoting Chinese culture is the language. That's why we hope to present this creative form of oriental art in English," Song told Fortune Times.
Song said upon returning to Asia after over five years in New York City, she felt that the local scene lacked a modern yet authentic showcase of culture and heritage that weren't bound by the trappings of the past. Thus, she aspires to elevate the average "selfie-driven moment" at most pop ups to a meaningful art exploration, and create an exciting avenue for people to experience and appreciate traditional arts and culture.
Apart from the hour-long experience, all the participants will be invited to watch a Beijing Opera performance at the China Culture Center on the evening of Nov 10.
The multi-sensory experience is limited to no more than 25 participants per session. Applicants may log onto the following website to book tickets.
culturedgen.eventbrite.com