(Singapore, May 12, 2020) Singapore is planning to suspend the operation of Terminal 4 at the Changi Airport on Saturday for an unspecified period of time, Singapore's Transport Minister Khaw Boon Wan said on his Facebook today.
T4 was opened in October of 2027 and is the newest among the four terminals.
The minister said T2 has been suspended since May 1 to consolidate airport operations and to speed up the on-going renovation in T2.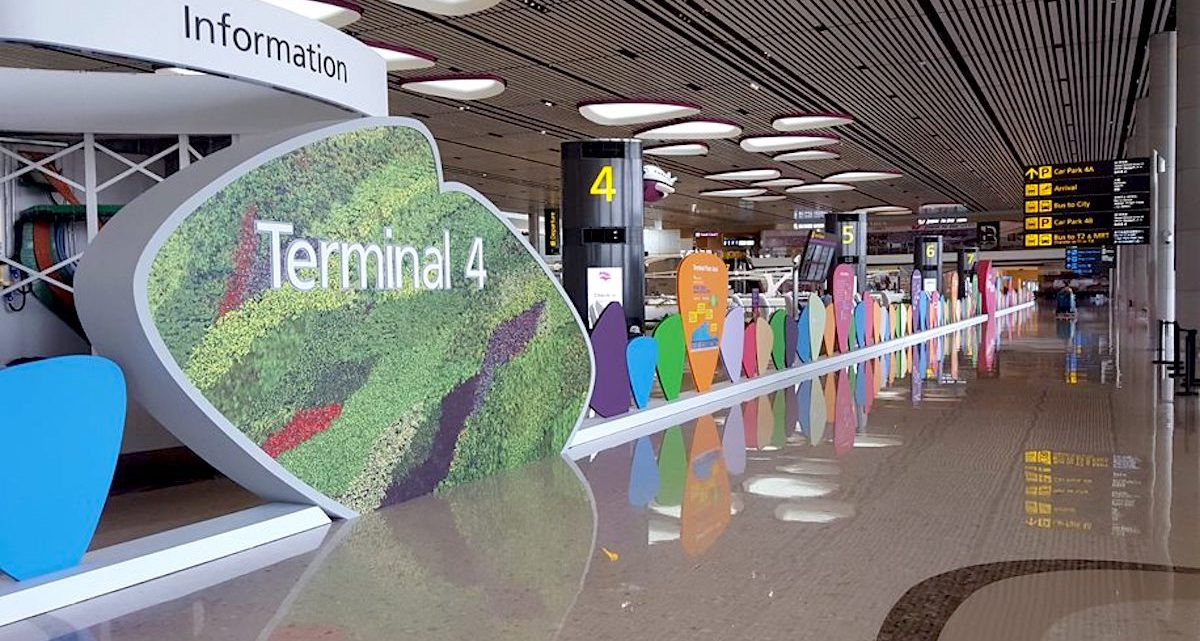 "From May 16, we will also suspend the operation of T4, to further consolidate airport operations," he said.
"Cathay Pacific has already shifted to T1. So too, will Korean Air. These are trying times for aviation and the Changi community." He added.
He said great uncertainties remain but we remain optimistic about eventual aviation recovery. Meanwhile, Changi continues to play its part, bringing essential supplies to Singapore and mounting repatriation flights. And finalizing detailed plans to protect the crew and air passengers, when people start to fly again.
Media reports say that just 10 out of 200 Singapore Airlines (SIA) Group's airplanes are fffcurrently taking to the skies with passengers.
Of the remaining 95 percent of the fleet, some have been deployed for cargo-only services, while a large number of planes are parked at Changi Airport.
Singapore Airlines (SIA) expects to make a full-year net loss for the first time in its 48-year history, as the coronavirus pandemic continues to hammer the global aviation sector.
The SIA Group, which includes national carrier SIA, regional arm SilkAir and budget carrier Scoot, has said recently that it is making the forecast despite "strong results" in the first nine months of the financial year that ended in March.
A small operating profit is still expected for the full year, it added.
The full results for the year will be announced on Thursday.
Adding to the gloom on the back of capacity cuts that will last until end-June, the SIA Group said its financial situation has been worsened by the collapse of fuel prices in March, which led to fuel hedging losses.