(Singapore August 15, 2023) From tomorrow till September 24, Singapore's ArtScience Museum will host its first art exhibition of Non-Fungible Tokens (NFTs) and Generative Artificial Intelligence (AI).
The exhibition, called Notes From the Ether, offers a gateway into a new frontier of digital art driven by technologies that are shaping artistic expression, organizers said.
Honor Harger, Vice President of ArtScience Museum and Attractions at Marina Bay Sands, said: "Notes From the Ether brings together 20 artists who operate at the cutting edge of contemporary art and technology."
While NFTs and generative AI have undoubtedly transformed our understanding of what art can be, at the same time these new technologies raise complex issues around ownership, authorship and the automation of creative labour, which warrant deeper consideration at a societal level, she said.
"Notes From the Ether emerged from a process of Rapid-Response Curation – a new approach in museum curation in which curators address recent trends, current topics or social concerns," she added, noting that it took the museum six months to prepare the show.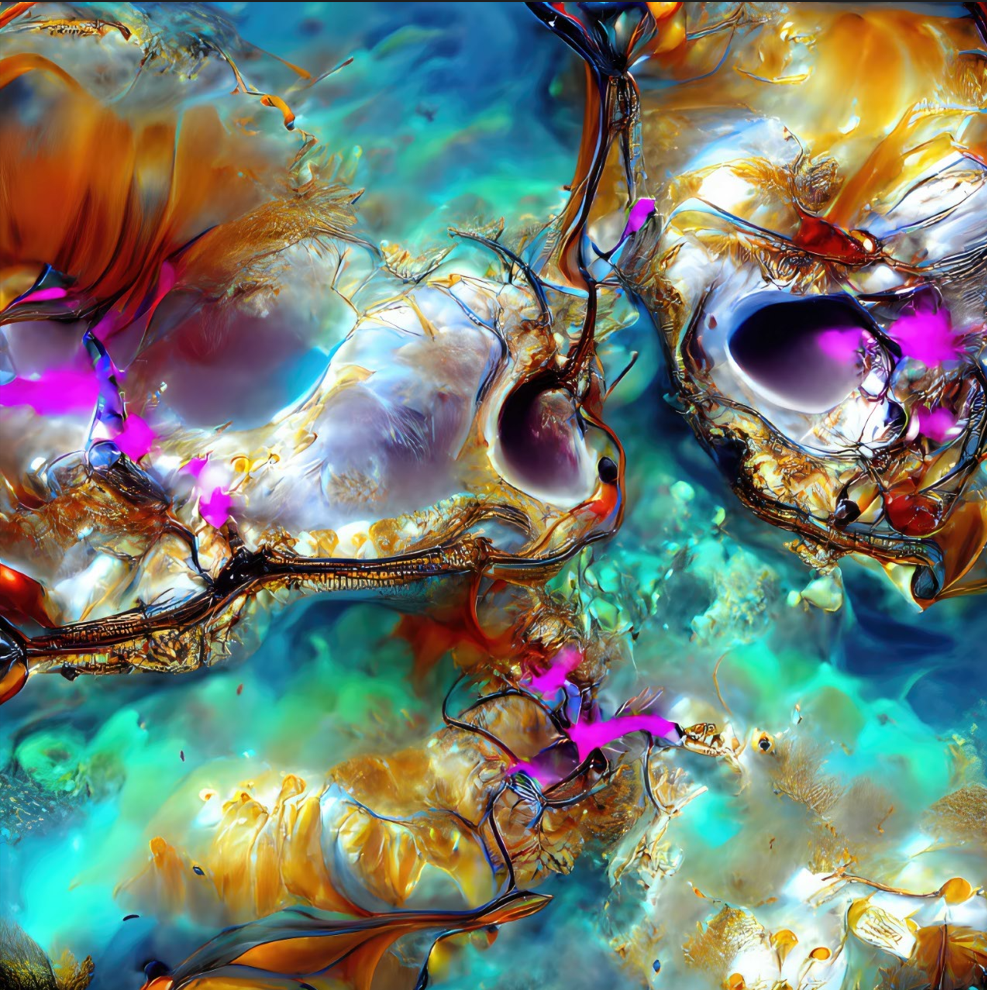 The exhibits include digital art works created with code and
algorithms—the very building blocks of computers, pictures co-created by artists and machines, the block-chain-based art creation network, and the physically pressed metals with virtual reality.
There is also an exhibit called Deep Meditation which displays a "spiritual journey reflecting the imagination of an artifical neural network through shifting images and sounds".
Visitors can also leave their own stamp on the world of digital art through a special collaboration between akaSwap, TZ APAC and ArtScience Museum titled Chaos & AI Research.
They can cocreate artworks by uploading any photo of their choice, which will be transformed by AI into art on the Tezos blockchain. Then, they can take home a little piece of the exhibition by choosing to mint their artwork as an NFT.
Deborah Lim, Curator of Exhibitions at ArtScience Museum, said: "The interdependence of humans and technology is symbolic to me of a desire for constant progress and innovation, and the emerging technologies of NFTs and generative AI have taken over our social consciousness in the recent year."
"I hope that visitors approach the exhibition with openness and curiosity to these topics, prompted to do further research into how technology is changing our world," she added.
Clara Che Wei Peh, an independent curator who developed the exhibition, said: "Notes From the Ether is one of Southeast Asia's first institutional exhibitions addressing art on the blockchain and the impacts of generative AI."
She said it is a timely reflection on how artists have innovated around these emerging technologies thus far while providing a glimpse into what is to come. The exhibition starts with code and the basic building blocks of computer art before ending by asking questions about our collective futures as human and machine become increasingly intertwined.
"While many of these works are technologically complex, they speak to ideas and themes familiar to all of us – of connection, collaboration and identity. I am honoured to have the opportunity to develop this exhibition as a guest curator at ArtScience Museum and be a part of this important discussion," she added.