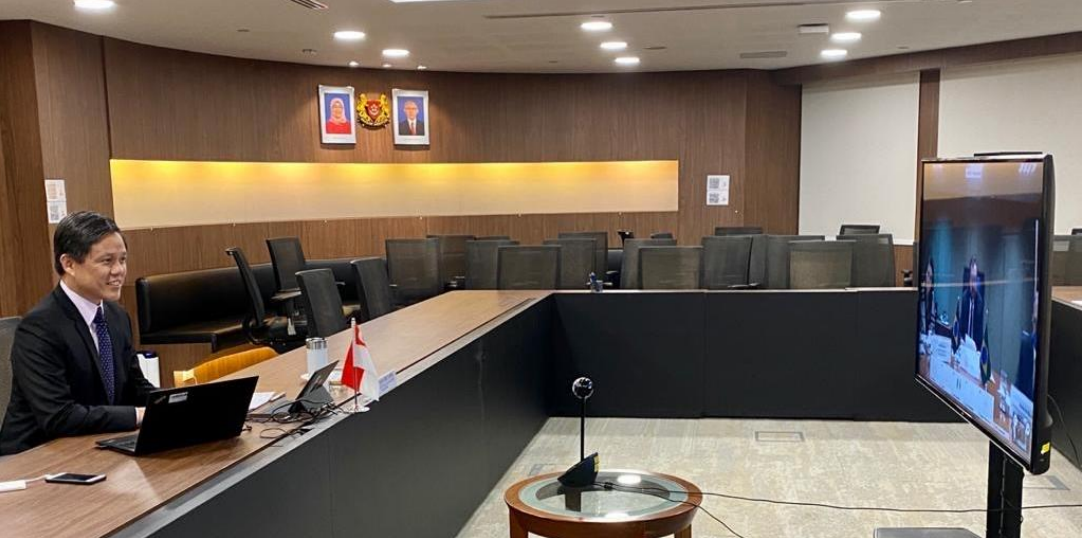 (Singapore, March 31, 2020) Singapore is committed to maintaining its air and sea hub facilities for the world, even though severing of domestic and trans-border traffic has disrupted the global connectivity, said Singapore's Minister for Trade and Industry Chan Chun Sing.
Addressing the G20 Trade Ministers' video-conference meeting on Monday, Chan said the global production and trading systems are facing unprecedented challenges in terms of capacity, capability, and connectivity.
Singapore is not a member of the G20 but was invited by Saudi Arabia, which holds the 2020 G20 Presidency, to participate in the meeting.
"We will need to double down our efforts to keep the air and sea freight flowing," he said, noting that global production capacities depend on tightly integrated global production chains.
However, the lockdowns to slow the spread of the COVID-19 disease have severely dented global production capacities and threaten jobs, so essential for our people to take care of themselves and their families.
Global production capabilities also risk being eroded as once-viable firms shut with inadequate cashflows, disrupted supply chains, and inadequate forward demand.
"The lack of confidence in the future will also diminish continued investments in research and development, affecting future capabilities and capacities," he said.
"In this time of international crisis, we must be careful not to exacerbate the grave situation with policy missteps."
On March 25, Singapore – along with Australia, Brunei, Canada, Chile, Myanmar, and New Zealand – issued a Joint Ministerial Statement, affirming our commitment to ensure supply chain connectivity and to refrain from the imposition of export restrictions on essential goods.
G20 member countries include Argentina, Australia, Brazil, Canada, China, the European Union, France, Germany, India, Indonesia, Italy, Japan, Mexico, Russia, South Africa, Turkey, the UK, and the US.
Their combined economies account for some 90% of the gross world product (GWP), 80% of world trade, two-thirds of the world population, and approximately half of the world land area.